The Vile1
Lap cheong



Since: 4.9.02
From: California

Since last post: 2684 days
Last activity: 2416 days

#1 Posted on
It seems last night's Academy Awards ceremony was the lowest rating of all time for the show since the creating of the nielson rating in 1974. So why is this? Was it a mistake to have the show last night while war is going on? Peter Jackson said it was wrong to have the show while the war is happening.

Personally, I don't think its just a war thing. If you remember last year's oscar show also got an all time low rating, which have been going down like every year. I think maybe people are tired of superficial hollywood people patting each other on the back and all the lame political campaiging of the films. Or is it something else? Now more people get satellite, tivo, etc. and are doing/watching other things. Any thoughts?

EDIT: sorry but I was also wondering if you watched the show or didn't...I didn't (WRESTLEMANIA THIRD DEGREE :))


(edited by The Vile1 on 24.3.03 2039)

---

"I am many things Kal-El, but here I am god."
-Darkseid
Promote this thread!
brick
Bockwurst



Since: 17.1.02
From: Pittsburgh, PA

Since last post: 1211 days
Last activity: 1207 days

#2 Posted on
I've never seen the apeal of awards shows, I watched MTV's for teh first few years because they made me laugh, other than that they come across as way to self important to me. On top of that they rarely award movies that I've seen let alone those that I enjoyed.


---

if "Washington is a Hollywood for ugly people," then, considering the remarks coming out of Tinseltown about Iraq, "Hollywood is a Washington for the simpleminded."
John McCain
Jakegnosis
Morcilla



Since: 26.7.02
From: Maine

Since last post: 3533 days
Last activity: 3517 days

#3 Posted on | Instant Rating: 3.91
I personally miss the attraction of awards shows, too. There's nothing interesting about watching arrogant, pretentious assholes all puffed-up about themselves.

Yuck.


---

Moo hoo ha ha.

Rangers lead the way
MoeGates
Andouille



Since: 6.1.02
From: Brooklyn, NY

Since last post: 5 days
Last activity: 5 days

#4 Posted on | Instant Rating: 6.28
As Bill Maher said, The Oscars are entertaining because everyone essentially gets their buddies together and makes fun of everyone up there. And the NCAA tournament usually has a few games going whe you get to the "best animated short" and whatnot.


---

It seems that I am - in no particular order - Zack Morris, John Adams, a Siren, Janeane Garofalo, Cheer Bear, Aphrodite, a Chihuahua, Data, Cletus the Slack Jawed Yokel, Amy-Wynn Pastor, Hydrogen, Bjork, Spider-Man, Boston, and a Chaotic Good Elvin Bard-Mage.
Pool-Boy
Lap cheong



Since: 1.8.02
From: Huntington Beach, CA

Since last post: 1987 days
Last activity: 753 days

#5 Posted on
Eh- I have not watched an awards show in years. I just got sick of them. I don't understand what is so entertaining about a bunch of rish, egomaniacle, wackjobs who live in fansty land patting each other on the back for how wonderful they all are.

I mean- at one point, the Oscar has merit as an award, so that made the show at least worth watching. But now it is an award won by politics and more politics, and actual ability has little to do with it.

So war or no- I would not have watched the Oscars either way. I would rather watch Spice World.


---
Still on the Shelf #1
HrdCoreJoe
Potato korv



Since: 29.4.02
From: Jax, FL

Since last post: 1730 days
Last activity: 1729 days


AIM:
#6 Posted on
"I would rather watch Spice World."

That's the boldest statement I've heard all week.
Girl Power!


---

Andy Richter does indeed control the universe.
spf
Scrapple



Since: 2.1.02
From: The Las Vegas of Canada

Since last post: 297 days
Last activity: 122 days


AIM:
#7 Posted on
I watched them while chatting with friends over ICQ about what a sham and travesty the Oscars are. The Oscars are kind of like the race for the Presidency, in that both are races between the best people/films who happen to be able to raise/be budgeted $100 million.


---

"It is well that war is so terrible, lest we grow too fond of it." - Robert E. Lee
Zeruel
Thirty Millionth Hit
Moderator



Since: 2.1.02
From: The Silver Spring in the Land of Mary.

Since last post: 71 days
Last activity: 2 days

#8 Posted on | Instant Rating: 4.05
i NEVER watch, but i will read the list of winners the next morning.


---

I think there are crocs in the sewers. Great big honking ones...


力堵山
dunkndollaz
Banger
Back to Back Survivor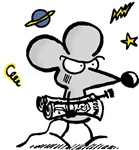 Since: 3.1.02
From: Northern NJ

Since last post: 27 days
Last activity: 21 hours

#9 Posted on
The Wife likes to watch them so she can make fun of what the various celebs all wear. I like to read the Sports Guy's reviews at ESPN Page 2. Those reviews make it worth it.


---

5 Time 5 Time 5 Time 5 Time 5 Time Wiener of the Day Runner-up
Zeruel
Thirty Millionth Hit
Moderator



Since: 2.1.02
From: The Silver Spring in the Land of Mary.

Since last post: 71 days
Last activity: 2 days

#10 Posted on | Instant Rating: 4.05
to quote Rowan Atkinson from Rowan Atkinson Live where a disgrunteled actor accepts an award which he lost out to his co-star for a play they both were in. I think it sorta sums up how i feel about award shows in general:

"...What could be more dull then the sorded back-slapping sessions where has-beens in tuxedos hand over to even older has-beens in tuxedos awards for plays that close the week before they opened, because the audence have been clamoring instead for tickets to Andrew Lloyd Webbers latests rearrangments of Puchinis(sp?) greatest hits...

...I should like to announce my retirement from the acting profession, in order to begin a life time of work amongst the mentally handicapped, in which capacity i look forward to meeting all the members of the judging panel very soon."


---

I think there are crocs in the sewers. Great big honking ones...


力堵山
DMC
Liverwurst



Since: 8.1.02
From: Modesto, CA

Since last post: 4147 days
Last activity: 4141 days

#11 Posted on
While I'm usually not one to take Hollywood's side, I can see the appeal of award shows like the Oscars. It is basically a chance for artistic people to get together and appreciate their work, and I see nothing wrong with that. In fact, it can be kind of fun. The problem for the average viewer is that our idea of what makes good cinematic art is often at odds with what the "Hollywood elite" believe. I'm probably never going to watch *The Last Emperor* (a movie I remember as a child being a big Oscar film) but I can really appreciate what Spielberg did in *Jurassic Park*. As others have pointed out, the Oscars is usually a place for Hollywood to get together and criticize the big blockbusters and say "We're more than that," which is nice, but many believe it's unfair, even pompous.

But I would still try to watch some of it before 9/11. I agree that that event, and our current war, is the reason for the slipping ratings.

DMC


---

"My main objective is to be professional but to kill him." -Mike Tyson