Phantom
Frankfurter



Since: 17.3.02

Since last post: 3651 days
Last activity: 3628 days

#21 Posted on
Well, I can easily see Jeff Hardy as the next Shawn Michaels, in the sense that 5 years from now neither of them will be able to work in a wrestling ring because their backs are too messed up.
Parts Unknown
Lap cheong



Since: 2.1.02
From: Darkenwood

Since last post: 206 days
Last activity: 206 days

#22 Posted on
- Okay, Lawler's starting to piss me off with the "LaTEENo HEEEEEEEET" thing he keeps doing.

- I love the Booker face turn, but the crowd was very apathetic. Remember when Vince called him a troglodite and everyone was up in arms? How come no one cares that Vince has MADE Booker a troglodite?

- I'm definitely in the no-Thesz tribute bitch crowd.

- Jeff Hardy is disgusting. If he was a fat ass, he'd be the Brooklyn Brawler, wardrobe and all.

- Bradshaw sucks. They need to get rid of this idiot and bring in some fresh face talent. Notice I said "FRESH" face talent, not another 70-year-old man.

- Why doesn't Hogan just shave his freakin' head?


---

YOU WANT A PIECE OF ME!?! - The immortal, chilling words of...The Shockmaster!
Spiraling_Shape
Lap cheong



Since: 2.1.02
From: PA

Since last post: 2 days
Last activity: 5 hours

#23 Posted on
I missed the 1st 50min of the show anyone got a pic of Molly w/ the new do.

Here you go:




---

"Why don't you say 'what' if you like to sleep with your own sister." - The Undertaker
Ringmistress
Lap cheong



Since: 15.1.02
From: Philly

Since last post: 3951 days
Last activity: 3950 days

#24 Posted on
Hey, I agree with most of you guys and say that RAW was really F'N boring. There were moments that stuck out for me though...

- "It was bad enough 18 years ago, but this is the year 2002!" William Regal on Hulkamania, truer words were never spoken, except by Y2J.
- The Undertaker beating the crap out of Hulk in about 3 seconds. Any of us who remember The Gravest Challenge (Survivor Series '91), can almost say this is some major deja vu.
- MOLLY HOLLY NOT WRESTLING?!?!?!?
- Eddy Guererro was the best part of RAW, wrestling wise.
- I don't care anymore, I HATE the "what" chants!
- Aware of the split, I was crying out for Chris Jericho
- Thanking Comcast I also get Smackdown.

That's about it. I actually decided to stick with RAW even after the split, but after what I saw last night, I'm really willing to see Vince's perverted ass as long as I can see most of my favorite wrestlers again.

(edited by Ringmistress on 30.4.02 0911)

(edited by Ringmistress on 30.4.02 0915)
---
"Frank Gotch, George Hackenschmidt, Lou Thesz, and Chris Jericho!" Y2J's tribute to past Undisputed Champs, the RAW after No Way Out '02.
NOMAD974
Cotechino



Since: 5.1.02
From: D.C. Metro, Maryland

Since last post: 2525 days
Last activity: 2487 days

#25 Posted on
Why doesn't Hogan just shave his freakin' head?

---


That is a question as old as time. I agree he'a worse than Taker when it comes to adjusting thier bandana during a match.

Some people have serious issue when it comes to balding.

Damn, I think molly haircut sucks ass. She's still my girl though

(edited by NOMAD974 on 30.4.02 1250)
Divakind
Mettwurst



Since: 19.2.02
From: Charleston, WV

Since last post: 3771 days
Last activity: 3710 days

#26 Posted on
I didn't get to see that much of RAW last night but......

*A lot of people hate it, but "dancin' Bubba" f'n rules!

*If Steven Richards is in cahoots with Jazz, who gets to be on both RAW and SmackDown, does this mean he's going to take that Hardcore title and jump over to Vince's crew for storyline purposes? (Hey, at least Bubba and Jazz got out with their teeth intact!)

*Booker T in Goldust's wig? Damn, I just about fell outta my chair on that one. Got to hear a tape later of those sterling exchanges between those two; no matter how bad the wrestling may be in that feud, the promos are gonna be gold!

*BIG thumbs down to the WWF for failing to mention the passing of Lou Thesz. Maybe if he'd passed on while breaking his neck filming a television show, he would've rated a mention? Of course, it could also have something to do with the initial creation of the WWWF title back in the '60's; my memory is sketchy on the details, so if someone who's better versed in that sort of thing would care to comment on that.

*Taker run in. Like you couldn't see THAT coming a mile away......

Ok, so maybe it wasn't the greatest RAW in the world; it's just not possible to fire on all cylinders all the time.

All I can say is that I know I'm gonna enjoy the next nine months of the show, even when it's not so good.




---

"I'm overflowing with the juices of life!"

--Evan Dorkin/Welcome to Eltingville
Saruman
Salami



Since: 25.1.02
From: Kirksville, MO

Since last post: 5731 days
Last activity: 5702 days

#27 Posted on
Dude, Molly is HOT with that hair.

Oh, bring on Brockberg~!


---

This isn't Moscow, this isn't Tokyo, We are Invincible!
lmo911
Italian



Since: 2.1.02
From: A ways past Parts Unknown and to the left of Dudleyville

Since last post: 4810 days
Last activity: 2559 days

#28 Posted on | Instant Rating: 4.06
It definately wasn't the best of Raws. On the plus side, no one from the other show was "invading" this week. Which is a good thing.

The main problem with Raw for the last two weeks (for me atleast) has been that the first hour is pretty good, but right when the second hour hits...(almost)everything starts missing.

Thoughts?

-Was it just me or was the crowd pretty much dead during Eddy/Hardy? I mean even the evil of Eddy couldn't get to them. Pretty good match considering, but silence is never a good way to start the show.

-Booker was gold.
"I don't look like that! Tell me I don't look like that!" Of course we had to sacrifice a RVD/Booker match to get the feud rollin' but it should make for some interesting promo's.

-Big Show in India. Video of that could be interesting.

-I do not like this dancing Buh Buh. But it was great to see Stevie lay him out with the ole acustic equalizer!

-Regal rules! But it was strangely funny to see Hogan ruin his tea set. Not main event funny, but funny.

-Molly's hair looks alright, I think it's the pic that makes it look somewhat crappy.

-Still don't like where Flair/Austin is going. And next week...another Bradshaw/Austin vs. NWO related tag match! Shock!

-Were people afraid of telling UT how dippy his hood looked last night? (Look at me! I'm funny hood wearin' guy!)Of course it was great to see him pound Hogan with his weight belt. And at the end UT leaves the Unified Title and walks off with it. Ultimate burn!
DMC
Liverwurst



Since: 8.1.02
From: Modesto, CA

Since last post: 4751 days
Last activity: 4745 days

#29 Posted on
I agree, the crowd was pretty dead for the Eddy/Hardy match. I mean, come on, the IC title on the line folks! I guess it is true that crowd reaction really can make or break a show. I ended up tuning out after the match (especially when I didn't see any sign of Trish! Was she in India too or what?)

DMC


---

Live the dream - www.dmcnews.com
Spiraling_Shape
Lap cheong



Since: 2.1.02
From: PA

Since last post: 2 days
Last activity: 5 hours

#30 Posted on
especially when I didn't see any sign of Trish! Was she in India too or what?)

She taped a Heat match vs. Molly (who came out with Crash according to the reports..does his face/heeldom change on a weekly basis?).


---

"Why don't you say 'what' if you like to sleep with your own sister." - The Undertaker
Enojado Viento
Potato korv



Since: 12.3.02
From: Your Grocer's Freezer, NC

Since last post: 1997 days
Last activity: 1269 days

#31 Posted on
Here's a completely useless thought I had following Regal's promo on RAW:

"Wow, they animated Hogan with a big fat girly ass back in the day. . .and someone spliced together NOTHING BUT ass shots to play during this promo. This has "promo by Pat Patterson" all over it."




---

-LS
"I fight alone, but at least I'm gonna die."
Qubber
Boerewors



Since: 7.1.02
From: Sheffield, UK

Since last post: 4026 days
Last activity: 3289 days

#32 Posted on | Instant Rating: 8.00
C'mon guys Molly looks great! It's just that that particular picture makes her look a bit like Ally Mcbeal with flesh is all.


---
"Nobody enjoys a good time more than I do, but this business of yours is as legitimate as a three-legged donkey...which of course is illegitimate because as we all know donkeys have four legs."
Lance Storm, 21st January 2002.
Excalibur05
Knackwurst



Since: 19.1.02
From: Minnesota

Since last post: 747 days
Last activity: 615 days

#33 Posted on
Originally posted by lmo911

---

Big Show in India. Video of that could be interesting

---


Too bad you'll never see it because he's a heel.


---

These mini Reeses cup things are addictive...
Super Shane Spear
Bierwurst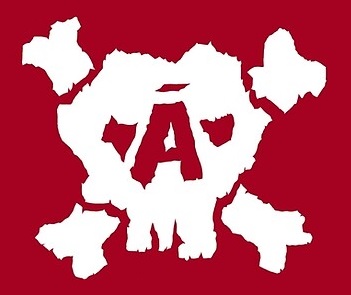 Since: 2.1.02
From: Sector 7 Slums

Since last post: 2867 days
Last activity: 2867 days

#34 Posted on
Originally posted by Spiraling_Shape

---

Bubba Ray officially became the New Road Dogg tonight.

---


That is EXACTLY what I thought.
Mixxer
Tocino



Since: 18.4.02
From: Minneapolis, MN

Since last post: 5802 days
Last activity: 5743 days

#35 Posted on
Ally Mc Beal??? maybe with about 30 lbs added. No, I don't like that short hair, either, ANYWAY...
I don't know WHY the WWE(heh) turned Bubba into the dancing buffoon, he was doing great as just a pissed of good guy.
I didn't mind Raw. It was predictable, yet that's not necessarily a bad thing, they could've done a lot worse.
Now, if they can just bring Benoit over when he returns...



---
LordOfTheSmarks
Chipolata



Since: 18.3.02
From: THE ohio state university

Since last post: 5756 days
Last activity: 5649 days

#36 Posted on

I thought Taker's promo was great. Long winded, sure, but the payoff was awesome. Anytime Hogan gets called a bitch, I could stand a 30 minute buildup.

Regal was money. That was absolutely hilarious.

Most of the wrestling was pretty blah, however. Not as good as previous weeks.


---

"somewhere down in suburbia it ain't right"
Mr Tuesday
Kolbasz




Since: 6.1.02
From: Chicago, IL

Since last post: 2143 days
Last activity: 1848 days

#37 Posted on
I thought Raw as ok, But now I'm once again an Undertaker fan for his promo on Hogan. Gotta give props to Reagal, too.

For those who didn't see Raw, here some WWF.com pics:




"What are you going to see, when the Power of the Punch runs wild on thee?" ~Regal

Thems the only good pics, friends.


---
Take The Pokemopolis Pokemon Personality Test.
Created by Dodgemaster Lex

Take The "Which WWF Wrestler are you?" Quiz.
Created by
Potman

Pages: Prev 1 2