ekedolphin
Scrapple



Since: 12.1.02
From: Indianapolis, IN; now residing in Suffolk, VA

Since last post: 7 days
Last activity: 2 days

#1 Posted on | Instant Rating: 4.52
From GameSpot.com:
South Korean dies in marathon game session
A 24-year-old South Korean man dies after 86 hours of straight gaming without food or sleep.
According to an Associated Press report, South Korean police said today that a man has died after an 86-hour gaming marathon. The incident occurred at an Internet café in a town 160 miles southwest of Seoul, where the man, who was unemployed, had been "virtually glued" to a computer since Friday, skipping sleep and meals. The man collapsed near the café's counter and was later found dead in the restroom. Many Internet cafés in South Korea are open 24 hours a day.
---
OK, just how stupid
was
this guy, anyway? Even
I
don't play video games for 86 hours straight. (Maybe 12 hours straight
tops
, and that's particularly unusual.) Makes you wonder what game it was, doesn't it? Dude... take a break, get a bite to eat, get some rest... the game will still be there when you get back. Trust me.
sigh...
Idiot.
---
"I've been waiting long for one of us to say,
'Save the darkness, and let it never fade away.'"
--a-ha, "The Living Daylights", theme from The Living Daylights
Two-Time, Two-Time Randomly Selected Weiner of the Day, 5/27/02 and 7/3/02
Promote this thread!
Excalibur05
Knackwurst



Since: 19.1.02
From: Minnesota

Since last post: 925 days
Last activity: 793 days

#2 Posted on
Two things:

I assume that just like American 'Net Cafes, you must pay for the time you've spent there. Where did this "unemployed" guy get all this money.

Plus, didn't somebody who worked there, you know, notice anything funny about the guy who'd been there for a few days non-stop. There's such things as "regular" customers, but this would be a little ridiculous.


---

Since everyone else is doing it (ok, not EVERYONE, but...)

Vikings (0-4) - Bye weeks are boring (round 2)
Badgers (5-1) - Congrats to Penn State. Time to rethink our defense.
Twins (1-0) - Mays looked like a million bucks. In short, our team's whole salary.
Buffy 7.2 earns a 8.8 Out of 10 for being the funniest episode since "Tabula Rasa" and without the dramatic ending. It might even have scored higher if my UPN's audio didn't cut out and I didn't have to watch it in closed captioning...
evilwaldo
Lap cheong



Since: 7.2.02
From: New York, NY

Since last post: 4861 days
Last activity: 4641 days

#3 Posted on | Instant Rating: 0.00
Just curious, what game was he playing?




---

These commercials are superfine because they pay for the production costs of putting CHRIS MOTHERFUCKING BENOIT on my GODDAMN TV SCREEN! I will GO GREYHOUND! I am thinking OUTSIDE THE BUN! – Dean Rasmussen 8/1/2002 Smackdown Workrate Report
vsp
Andouille



Since: 3.1.02
From: Philly

Since last post: 4487 days
Last activity: 742 days

#4 Posted on
GOTTA CATCH 'EM ALL... GOTTA CATCH 'EM ALL... GOTTA CATCH 'EM ALL... GOTTA -- urk!




---

"No society has managed to invest more time and energy in the perpetuation of the fiction that it is _moral, sane and wholesome_ than our current crop of _Modern Americans_."
-- Frank Zappa
MoeGates
Boudin blanc



Since: 6.1.02
From: Brooklyn, NY

Since last post: 10 days
Last activity: 3 days

#5 Posted on
Internet Cafes in other countries are a ton cheaper than in the U.S. Think more like $1.00/hour, not the $10.00/hour you'll get charged here. I wouldn't be surprised in SOuth Korea was even cheaper than that.


---

Expressing myself EVERY day - but especially on July 22, 2002!
calvinh0560
Boudin rouge



Since: 3.1.02
From: People's Republic of Massachusetts

Since last post: 2014 days
Last activity: 1 day

#6 Posted on | Instant Rating: 0.00
Originally posted by evilwaldo

---

Just curious, what game was he playing?



---


$50 on Everquest
Fuzzy Logic
Summer sausage



Since: 31.3.02
From: Happy Valley - Goose Bay, Newfoundland and Labrador, Canada

Since last post: 4671 days
Last activity: 4394 days


ICQ:
#7 Posted on
Counterstrike, most likely.

and where I was in china, I think the net cafe I went to a few times cost 3 yuan an hour per computer, which is 60 cents candian, or 38 cents american an hour.


---

Jack Valenti fears NASH, EATER OF non-CHILDREN~!
StaggerLee
Scrapple



Since: 3.10.02
From: Right side of the tracks

Since last post: 38 days
Last activity: 20 days

#8 Posted on
I think he was old school, and trying to get a better Pole Position! He just couldnt handle that one big hairpin turn! That thing used to piss me off too!

Plus, when did he go to the bathroom?
Stefonics
Frankfurter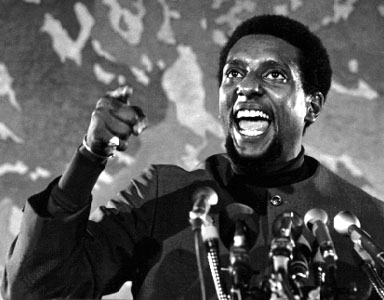 Since: 17.3.02
From: New Jerusalem

Since last post: 405 days
Last activity: 37 days

#9 Posted on | Instant Rating: 1.00
Originally posted by StaggerLee

---

Plus, when did he go to the bathroom?

---


When he died.


---

Be peaceful, be courteous, obey the law, respect everyone; but if someone puts his hand on you, send him to the cemetery.
-Malcom X
jfkfc
Liverwurst



Since: 9.2.02

Since last post: 896 days
Last activity: 705 days

#10 Posted on | Instant Rating: 3.87
I remember when I was in middle school, I was playing Omega Race for about 86 minutes straight at a bowling alley and was in really bad shape afterwards. 86 hours? That is impressive. I don't think I could do anything for 86 hours straight.


---

"You know Monsoon, I am impressed, and I don't impress easy"
-Jesse "The Body" Ventura

"Bob Ryder sucks" - Me.
Socks
Landjager



Since: 25.6.02
From: Ottawa

Since last post: 992 days
Last activity: 868 days

#11 Posted on | Instant Rating: 6.21
Originally posted by vsp

---

GOTTA CATCH 'EM ALL... GOTTA CATCH 'EM ALL... GOTTA CATCH 'EM ALL... GOTTA -- urk!



---


HAHAHAHA ROTFLMAO


---

I am the King of the World!
Jubuki
Kolbasz



Since: 16.7.02

Since last post: 5846 days
Last activity: 5829 days

#12 Posted on
There are worse ways to commit suicide, I guess. Better than those crazy immolating monks.


---

Chris
The AIR RAID CRASH