The following details some of my recent experiences playing NBA Live 2003 (PS2 version):
In preparation for starting a new Franchise Mode with the Memphis Grizzlies, I released two of the franchise's lowly players and signed Patrick Ewing and myself, Eddie Hawn. Ewing started with a rating of 79, making him the Grizzlies' starting center pretty much by default. Hawn started with a rating of 80, not quite better than Jason Williams, but I decided to start him anyway. I don't like Jason Williams, he makes too many bad passes.
Anyway. I started Franchise Mode, and keep in mind that at this point the computer will only allow trades that it feels are fair to the team you're trading with. In other words, you can't trade Kwame Brown for Shaquille O'Neal.
So, here are the trades that I made to start the season:
I traded Michael Dickerson and Jason Williams to the L.A. Lakers in exchange for Mark Madsen... and
Kobe Bryant.
Madsen was immediately traded, along with Rodney Buford, to the L.A. Clippers for Corey Maggette. To make up the one-man roster turnover, I signed Greg Foster as a free agent.
So at this point, my starting lineup looked like this:
C Patrick Ewing
PF Pau Gasol/Stromile Swift (depending on game's needs)
SF Corey Maggette
SG Kobe Bryant
PG Eddie Hawn
On 11/11/2002, I traded Eddie Gill and Cezary Trebanski (two guys who'd spent the entire year on the inactive list) to the Orlando Magic for Mike Miller. Miller became a reserve swingman.
On 11/20, I made a
huge
couple of trades that landed me the #1-ranked team in the league (to go along with my undefeated record). I traded Lorenzen Wright, Shane Battier and Wesley Person to the Lakers in exchange for Jannaro Pargo, Stanislav Medevenko and a guy you may have heard of called Shaquille O'Neal. The Shaq/Kobe connection was reborn in Memphis. My bench was depleted somewhat, but I got the league's most unstoppable center.
I also traded Mike Miller to the Indiana Pacers in exchange for one of my favorite players, Al Harrington.
After the year's out, I'm thinking of trading Shaq for some talented younger players... hopefully Jermaine O'Neal will get a maximum contract with someone after this, his contract year.
Any thoughts? Or recollections on some strange or interesting trades of your own?
---
"I do not mean to pry, but you wouldn't by any chance happen to have six fingers on your right hand?"
"Do you always begin conversations this way?"
--Inigo Montoya and Westley, The Princess Bride
Two-Time, Two-Time Randomly Selected Wiener of the Day, 5/27/02 and 7/3/02
Certified RFMC Member-- Ask To See My Credentials!
Promote this thread!
JayJayDean
Scrapple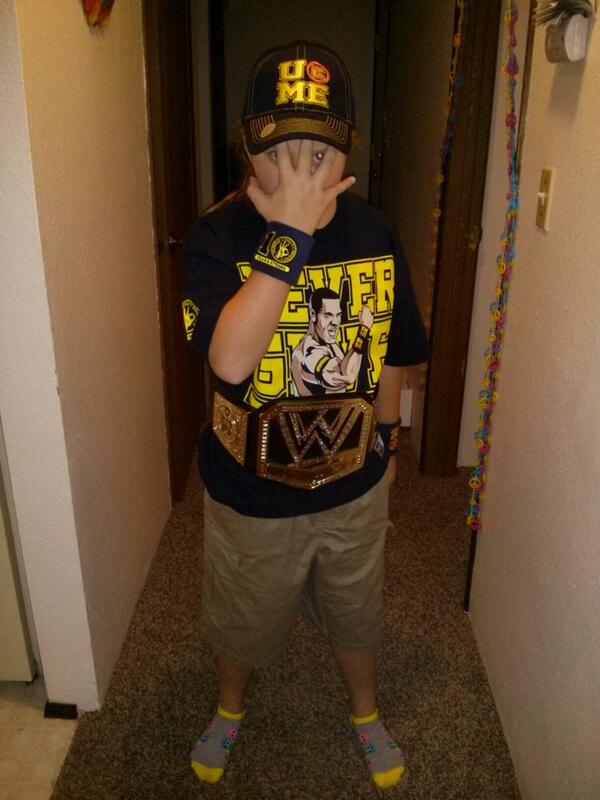 Since: 2.1.02
From: Seattle, WA

Since last post: 846 days
Last activity: 424 days

#2 Posted on
Question: Did you have the CPU allowing/disallowing trades on or off? I'm guessing off, but if it were on I might just have to go out and buy NBA Live to go along with my recent purchases of Tiger Woods 2003 and FIFA 2003, both of which are totally awesome.


---

"I figure that if we can manage to survive through a cross-country drive, marriage can't help but be a snap." - CRZ, the Last RAW Recap
"A-HAHAHAHAHAHAHAHAHAHAHAHAHAHAHAHAHAHAHAHAHAHAHA!" - me
TheCow
Landjager



Since: 3.1.02
From: Knoxville, TN

Since last post: 3755 days
Last activity: 3755 days

#3 Posted on
I remember doing something similar with one of the Ken Griffey baseball games for the N64; I took the Devil Rays and basically made a N.L. All-Star team. I think my record is something like 45-4 at this point, but I haven't played in a while.
---


Which Neglected Mario Character Are You?
spf
Scrapple



Since: 2.1.02
From: The Las Vegas of Canada

Since last post: 931 days
Last activity: 351 days

#4 Posted on
I just started playing Madden 2002 (yeah I'm cheap, and buy the previous year's game used) and I found that it was quite tough about letting trades go through. I needed a solid offensive lineman for the Bears, so I ended up finally getting a trade with Oakland for Steve Wisnewski (86) for David Terrell (81) AND a first round draft pick. I was surprised as I was used to games just letting you make any trade you liked.


---
The Most Bitter Place On The Net.
The current artist tickling my fancy: Brenda Weiler

Jaguar
Knackwurst



Since: 23.1.02
From: In a Blue State finally

Since last post: 473 days
Last activity: 276 days

#5 Posted on
Madden is evil awful evil about trades. Except when it comes to draft picks. In the 2003 version, I've ended up with 4 first round, 2 second round and 1 fourth round picks just through trading. That leaves me a lot of leeway in being able to either throw in picks to get big trades, or just wait to pick up some great rookies.

-Jag


---

No matter how obvious the trap, you can't complete the game unless you fall into it.
The Thrill
Banger



Since: 16.4.02
From: Green Bay, WI

Since last post: 1495 days
Last activity: 129 days

#6 Posted on
Uh, ekedolphin...what does any of this have to do with WCW? :-)


---

Star wipe, and...we're out.
Thrillin' ain't easy.
.
.
THE THRILL
All-Star Championship Wrestling Home Video Technical Director...& A2NWO 4 Life!

Jim "The Anvil" Neidhart invades ACW at MARCH MAYHEM!
Saturday, March 8, 2003, back at The Neng Yee Performance Center in Green Bay, WI!