Zeruel
Thirty Millionth Hit
Moderator



Since: 2.1.02
From: The Silver Spring in the Land of Mary.

Since last post: 372 days
Last activity: 314 days

#2 Posted on | Instant Rating: 4.05
it's the big show...he said he'd make hbk have time for him, and he listened in on the convo hbk had with parking lot guy




---

"You can't fire a gun in a confined space! What are you tring to do, make us deaf?!"
"Just get out of the chopper."
"What?"
"Get out of the chopper!"
"The crops!?" - Jack Lemmon and James Garner, "My Fellow Americans", and the reason I say "The crops?" instead of "Huh?"


R-D-Z
Super Shane Spear
Bierwurst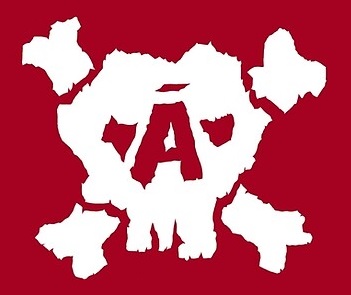 Since: 2.1.02
From: Sector 7 Slums

Since last post: 2901 days
Last activity: 2901 days

#3 Posted on | Instant Rating: 3.08
It was obviously Rikishi. He did it for the Rock.


---
Phantom
Frankfurter



Since: 17.3.02

Since last post: 3685 days
Last activity: 3661 days

#4 Posted on
Originally posted by Super Shane Spear

---

It was obviously Rikishi. He did it for the Rock.

---


That was such an absurd twist, yet at the same time I think that was probably the best promo Rikishi's ever done. Then he had to kill it all by saying that he didn't even care about the Rock, he just did it because he felt like it.
HitTheSnoozeButton
Boudin rouge



Since: 2.1.02
From: Pittsburgh PA

Since last post: 3399 days
Last activity: 605 days

#5 Posted on
For my money, I really think Team Canada, (I like that name better) beat up HBK, cuz after all, they said they weren't done with their night. Unless they meant they had to go to McDonald's for the post show meal.


---

What a Manuever!

Ross During Jeff's Ladder Match, after the KO chairshot:
"CLIMB THE LADDER KID, MAKE YOURSELF FAMOUS!" Just awesome.
mattstew
Cotto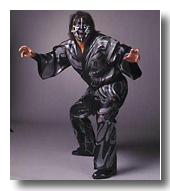 Since: 28.5.02
From: New York, NY

Since last post: 3931 days
Last activity: 3885 days

#6 Posted on
ya know it's funny.

i saw jericho standing in the ring 10 seconds before he hit flair.

it was obvious to anyone in the arena that a guy with dirty blonde hair, red hot pants, and a red sequin jacket was standing in the ring.

would it have killed jr to say "wait a second king... what is that? is there someone in the ring?" no. instead we get "oh my good gawd king. it's that no good chris jericho!" on delay.

are there people out there whose viewing pleasure is increased when jr and the king act like morons? i mean, they completely missed the concept that *maybe* bigslow had something to do with the michaels' attack.

i understand that they have to try and sell as much as possible, but c'mon jr: storm and christian missed both conchairtos by a mile. admit it.




(edited by mattstew on 29.7.02 2319)

---

The luck is gone, the brain is shot.
But the liquor, we still got.
Doug Coughlin, Cocktail
NaturalBornThrillerZach
Braunschweiger



Since: 19.7.02
From: St. Louis, MO

Since last post: 5413 days
Last activity: 5412 days

#7 Posted on
Oh. My. God.

I was talking to one of my friends after each segment, and we were in amazement at how good this RAW was. Last week, I wasn't entirely sold on the Bizarro Nitro atmosphere, but this week, EVERYTHING clicked.

IMO, there wasn't a single segment that didn't advance an angle and/or entertain. THAT is Crash TV at its finest. The closest thing to comedy was the first half of Rock's promo. The rest? Pure intense action.

The matches were hot. Eddy/Booker, RVD/Benoit, and Rock/Flair were all REALLY good matches for Free TV. They weren't five star matches, but really, this is light years ahead of what we've come to expect for RAW. Sure, it'd be nice if each match had been five or ten minutes longer, but they squeezed a lot into the time they had. The Hardcore match was more entertaining than usual, IMO... Loved Nick Patrick's ref bump to stabilize the ladder. It was obvious to me, but a lot of people at home probably missed it. He held the ladder so Hardy didn't kill himself. The mixed tag match was also pretty hot... The end was perfect. Advance the angle, tease the Trish table bump, but don't give it all away.

The other segments... Rock's promo was bizzare at first, but DAMN he was feeling it. The strut at the end was pretty damn cool. He's also adding more to the new rhyming catchphrase... It's taken three or four weeks using it for him to get it down, but he's got it now. The Island Boyz attack was one of the few "off" segments, but even still, it established what it was supposed to do. Taker/Nowinkski also served its purpose. The UnAmericans were REAL effective in becoming uber-heels. The only bad thing was the missed conchairto.

Shawn's promo at the start... FINALLY, HBK remembers how to keep it short and sweet. So much better than his recent long rants. I about died when he name dropped Hart. Oh, and come on, guys... UnAmericans said they had "one more guy" to take care of. Shawn dissed on the Canadians. Who do you THINK did the parking lot job?

Show, Booker, and Goldust all had heat with him... Which is why they were back there when Triple H found him. Suspects? Sure. But they never got the chance. It was a hit by the Canadian mafia, bet on it.

I was praying Flair wouldn't announce another retirement. Instead...

RAW... IS... JERICHO~!

I'm impressed, WWE. Very impressed.

Now... Keep it up.

A happy fan,

Zach


---

"... opportunity has knocked. Well, it's not knockin' fast enough, so we're kickin' the damn door in. So what we're gonna do, we're gonna give your children a hero to look up to - we're gonna give your boyfriends, your husbands an excuse to get into the gym. And we're gonna give you
ladies a fantasy to go home to every Monday night." - Mike Sanders, 8/21/00
Ozzysun
Polska kielbasa



Since: 2.1.02

Since last post: 4745 days
Last activity: 4627 days

#8 Posted on
It was Bret Hart..it has to be :)
BobHollySTILLRules
Bockwurst



Since: 3.1.02
From: C-Bus, Ohio

Since last post: 5694 days
Last activity: 5694 days

#9 Posted on
It's a TV SHOW! They wanted people to be surprised! Even those of US who DID see him briefly. When DO they ever acknowledge stuff like that?


---

"BobHollySTILLRules STILL rules!" -SmooveK, finally letting the world know what a select few have known all along. That I do, indeed, rule.

Bengals, Playoffs, 2002.

DON'T BELIEVE IT!

*I* want to be the right one!
HrdCoreJoe
Potato korv



Since: 29.4.02
From: Jax, FL

Since last post: 2368 days
Last activity: 2367 days

#10 Posted on
I'm crossing my fingers that HBK's attackers aren't Team Canada version 8.0. Simply because I'd hate to see HHH and HBK team up to take them on for the titles invariably at SummerSlam. Then we'd all have to forget about that pedigree last week...
Phantom
Frankfurter



Since: 17.3.02

Since last post: 3685 days
Last activity: 3661 days

#11 Posted on
I'm surprised everyone says that it was "obviously" the Big Show. Considering all the people that HBK has established feuds with (Booker T, Big Show, the Anti-Americans, and even HHH and Kane could all be considered suspects, and that's without pulling the "Rikishi is a blonde!" card).
spf
Scrapple



Since: 2.1.02
From: The Las Vegas of Canada

Since last post: 935 days
Last activity: 355 days

#12 Posted on
While I will agree with you that the Jericho thing was a slipup, I think one could very plausibly point to any of a number of people for Michaels being injured:

-Big Show: Obvious reasons, plus he was lurking around. Almost TOO obvious though considering how things as of late have gone.

-Booker T: He had his moment with HBK earlier, and seemed to imply that he had unfinished business with Michaels.

-Goldust: Either possibly working with Booker T, or perhaps doing this as a way of proving to Booker that he's with him and getting his respect and love.

-Team Canada: They did say something else had to get done, and HBK did break up their promo and called them pinheads.

-HHH: It is not unlike him to deny doing things which he then admitted to having a hand in. It wouldn't surprise me to see them reprise the Austin angle..."it was me Shawn!"

Otherwise just have to say was a hell of a fun Raw that was. Tommy Dreamer fulfills his true destiny to be hardcore champion. Benoit becomes IC champ and builds towards hopefully a nice classic series with RVD. Mae and Moolah die just for shits and giggles. Eric Bischoff continues to just rock my world as the smarmy GM of Raw. Everything just worked for me tonight, except for the overly long Rock interview, which seemed to meander a bit too much.

Lesson to be learned here...if they put on a good show, I and people like me who supposedly hate wrestling and can never be entertained will say nice things about the show.


---
You never know when you'll meet that special someone... the someone that's mysteriously blind to your flaws. or, you know, stupid enough not to realize that yes, you really are that cynical.
UAsnake2002
Cotechino



Since: 27.2.02
From: Tuscaloosa, AL, USA

Since last post: 5777 days
Last activity: 5777 days

#13 Posted on
I think it was Steve Blackman. No one is more famous for Parking Lot attacks. Shane-o-Mac pointed it out a couple years ago, but Blackman is very dangerous out there.

Seriously, it's probably Team Canada version wwe, which means Shawn and hHh will team up at Summerslam, take the belts, and then we get 2 Man Power Trip v 2.0. Aren't we so lucky.


---

Hogan: Whatcha gonna do Undertaker when me and all the World Wrestling Entertainment fans run wild on you.

Me: I think I'm going to puke.
El Nastio
Banger



Since: 14.1.02
From: Ottawa Ontario, by way of Walkerton

Since last post: 7 days
Last activity: 2 days


ICQ:
#14 Posted on | Instant Rating: 7.33
Grrrrr, now I'm upset that I missed the first and probablh will miss the second airing of RAW because of work.


---
There is no more dangerous weapon than patience.
Phantom
Frankfurter



Since: 17.3.02

Since last post: 3685 days
Last activity: 3661 days

#15 Posted on
I'd even throw Kane out there as a longshot. Who was Kane feuding with? X-Pac. Who was always overly chummy with X-Pac? HBK.
Hokienautic
Lap cheong



Since: 2.1.02
From: Blacksburg VA

Since last post: 20 days
Last activity: 1 day

#16 Posted on
I'm picking Big Show but with a twist ... HBK is definitely not a full-time wrestling anymore, so he can't step in the ring. Big Show has been getting a bit of a push lately. I say HBK and Big Show faked the attack (isn't it ALWAYS faked when no one sees it? Or at least SOME of the time?) and The Big Show is the one who's going to have HBK as his manager. HHH versus Big Show at SummerSlam with Shawn Michaels as Show's manager. That's my call.
El Nastio
Banger



Since: 14.1.02
From: Ottawa Ontario, by way of Walkerton

Since last post: 7 days
Last activity: 2 days


ICQ:
#17 Posted on | Instant Rating: 7.33
HBK: Attacked, not a faked occurance.
Big Show: Most obvious, plus they've been pushing him as a heel.
Triple H: Heel turn, so anything is possible there.
Team Canada: Had a busy night, I'm ruling them out.
Booker T/Golddust: Quite possibly. They don't really have a direction right now, although a tag title run could be possible (I'd perfer a Booker singles run mind you).
Kane: IMHO, Kane is going to make an appearence on Smackdown! to even things up talent wise.




---
There is no more dangerous weapon than patience.
ScreamingHeadGuy
Frankfurter



Since: 1.2.02
From: Appleton, WI

Since last post: 2058 days
Last activity: 2058 days

#18 Posted on
And a Fashion Report, too!

Commercial of the night: The Gamecube (with the song that annoys me) with EIGHT. Slamball (making me care even LESS about anything related to basketball) had 7.

Rikidozan's user pic is so cute! Mokona is just too kawaii for this forum. Anyway...

Eric wears the same dead cow he wore last week. Sign in the crowd "Grecian Formula" and a pic of grey-haired EasyE. WTF? Team Canada on Raw? There goes Smackdown!'s storylines. Chrisitian wears the same shirt as EVER; Test's got the vinyl pants; Storm has Gump hair. Sexy Boy comes out in a "Saved 1" t-shirt.

Well, at least the tag titles are on the show with tagteams. Wait, that's just the Island Boys. Hey, whatabout Billy and Chuck?

Booker has black undies with a stylized "T" on the backside. Eddie has red trunks with "Eddie" on his backside. GI Joe has "Hasbro" on HIS backside. Oh, the ref wears stripes (as if you didn't already know that). An okay match; Eddie working the back has GOT to be going somewhere (as Benoit did it last week, too).

DeadCowMan assaults a limo. Ugh, Mae Young and Moolah are in there! Hey, what did she say?

Saved One and Booker talk out their differences. Goldie (now relegated to Heat) wears his wig EVERYWHERE!

Trish is busty, and she wears a cowboy hat. Bubba is slightly less taped than last week; he's wearing a Dudleyville baseball jersey. Molly wears the same thing as every week (it goes well with the belt). Giant likes his singlet. Bubba dances with Molly; girls go off the top ropes a few times; post-match beatdown. A good time all around; Giant's push continues (both wins against Dudleys).

Saved One and Giant talk. Flair, Jeffy and DeadCowMan chat; Mae and Moolah (with a book) talk to DeadCowMan, too.

Jeff, his hair, his hanky, and the glow-in-the-dark-facial vs. Bradshaw, his Texas belt, and a rope. Eventually Dreamer gets the title and leaves (Bradshaw wants HIS Texas belt back; he'll trade for the REAL Hardcore belt).

Ben-wa, in blue trunks (with blades) vs. RVD, in his purple-dragon singlet. Hey, there's a guy dressed like a pimp in the crowd! That botched 5-star spot was UGLY (in a good way)! Great match! Ben-wa wins and kisses the belt.

Giant stalks Saved One (hey, I wrote this note BEFORE the end of the show, so I gotta know that Giant's the one).

DeadCowMan pulls a "3 minute" deal with Mae and Moolah. Eventually, the 2 Fat Thugs make their way to the ring and assault the two old women. That was SICK (sure, the guys made sure they took the impact from the moves, but the very IDEA of beating-up elderly women is just WRONG). Even after the break, we have to put up with this segment! Thank God Taker (with red bandana and devil shirt) walks down to shutup DeadCowMan. H-Man (with a perm!) butts in; quick match ensues, re-establishing the pecking order. Team Canada (eventually) beat down Taker (who is very resiliant).

Rocky has to pee; I miss the sideburns. I don't wanna know about the cows! Sheesh!

Thhhor (and his Iron Cross shirt) talk; excellent job of using Shawn's sense of pride against him! Saved One's all bloody (c'mon, we SAW Giant following him around; who else could be the most likely suspect?). The only problem with this, then, is that Thhhor will be a face against Giant, but Thhhor is in the middle of a heel-turn. Dangit!

Flair and his robe vs. Rock and the belt he won't wear. Rock plays the heel! Good match. Hey, an anouncement! Y2J? WTF? Smackdown! now has only Angle as an established main event heel.

Good show, but I fear for Smackdown! now. Where have all the heels gone? There's gonna have to be some massive shuffling of things on their end.


---

Fashion Reporter Extraordinare

and Offhand-Remarks Maker

Who just happens to be wierded-out by Skittles Commericals.

In the name of the Moon,
I will punish you.
The Goon
Banger
Moderator



Since: 2.1.02
From: Calgary, Alberta, Canada

Since last post: 199 days
Last activity: 173 days

#19 Posted on
Maybe next week's RAW will feature Leslie Nielsen and George Kennedy investigating whodunnit?(Like they did that one PPV a few years back.)

I only think it's Big Show because he was shown in the corner of the screen, very subtly, while Shawn told Security Guard that he'll be in the parking lot.
Aphrodites Reflection
Chipolata



Since: 18.6.02
From: Atlanta GA

Since last post: 5547 days
Last activity: 5544 days

#20 Posted on
First off, I don't want to get TOO repetitive, but I just want to point out that it was the WWE's intention (and they did a darn good job of it) to have several viable suspects for the attack, not having it painfully obvious who the attacker(s) were. It could have been Big Show with his comments, but could have just as easily been Team Canada with theirs. The end result is what the WWE wants and needs, fans talking and discussing what happened amongst themselves (like what is happening on this board) and looking forward to next week's show to see how it progresses.

I think the sign of the night was the Toothless Agression one that they mentioned during the IC match with Benoit.


Pages: 1 2 3 4 Next