Quezzy
Scrapple



Since: 6.1.02
From: Pittsburgh, PA

Since last post: 4 days
Last activity: 7 hours

#1 Posted on
Ok so it's no secret that the contenders in the West and the likely 1 through 4 seeds are the Lakers, Spurs, Mavericks and Kings. But what about after that?

Obviously I wouldn't expect much from the Warriors and Nuggets. Seattle usually somehow sneaks in there. The Twolves look improved with Troy Hudson making some noise and they usually make the playoffs with just Garnett and Wally. Houston has some talent with Mobley and Francis, but they need Yao Ming to play good to get far I think. So i'm going to say something I would never expect to say. After the top 4 the teams that look the best to me (and teams that I actually like too) are the LOS ANGELES CLIPPERS and MEMPHIS GRIZZLIES.

The Clippers
- They got TWO good down low post up players in Brand and Olowokandi.
- another versatile atheltic player in Lamar Odom
- a great point guard in Andre Miller (hey I like Darius Miles a ton, but they needed a point guard)
- two good bench scorers in Maggette and Richardson

Grizzlies
- they have a flashy point guard Jason Williams, sure he turns it over but it's still good at running a fast break and setting people up.
- a good three point threat in Wesley Person
- Michael Dickerson who has averaged 15 points a game for his career
- two big guys in Stromile Swift and Lorenzen Wright who can get double doubles
- One of your rookies from last year Shane Battier, averaged 14 points a game and is a very unselfish player
- the other rookie from last year Pau Gasol averaged 17 points a game and will likely do better this year
- your two new rookies, Gordon Giricek and Drew Gooden, scored 35 and 27 points in your first two games.


I like both these teams a lot, I hope we get to see them in the playoffs matched up against the Kings and Mavs.


---

Lance's Response:

THAT IS AWESOME!
Promote this thread!
Feely
Merguez



Since: 6.10.02
From: Long Island, NY

Since last post: 1534 days
Last activity: 17 hours

#2 Posted on
ROCKETS BABY ROCKETS. YAAAAAAAAOOOOOOOO. I hope. Please.


---

-Feely
ekedolphin
Scrapple



Since: 12.1.02
From: Indianapolis, IN; now residing in Suffolk, VA

Since last post: 16 days
Last activity: 1 day

#3 Posted on | Instant Rating: 4.52
Top 4 in the West will be Lakers, Spurs, Mavericks and Kings? Certainly you don't mean in that order, do you? I see a repeat Pacific Division Championship for Sacramento, and I think that if the Mavs show us a newfound respect for defense, they'll be Midwest Division Champions, because they're deeper than San Antonio.
Anyway...
I'm gonna agree with you on the Los Angeles Clippers. I think that on paper, they're my early pick for #5 seed. Andre Miller was one hell of a pick-up for them. And as much as I love Darius Miles, getting Miller for Miles wasn't much of a sacrifice on the Clippers' part. (The Cavs, meanwhile, are going to challenge for the NBA futility record, I believe.) With my playoff bracket, then, that means the Clippers lose the series with the Spurs, but it'll be closer than you might think.
I'll take the Minnesota Timberwolves at #6. Based on my playoff bracket, then (with L.A. finishing better than the Spurs), that means that the T-Wolves get shit-kicked by the Lakers in round one.
#7-- Portland Trail Blazers. They own the NBA record for most consecutive playoff seasons, and I believe that will continue yet again. The meltdown will happen eventually, but they might be able to pull an upset of Dallas.
Seattle and Utah will battle for #8, but I see Seattle pulling it out because this will be the year Karl Malone finally loses one step too many. Utah's playoff streak will snap this year, I believe. Seattle will feel exultant, but get murdered by the Kings in the first round.
---
"But I don't want to go around mad people!"
"Oh, you can't help that. Most everyone's mad here."
Alice in Wonderland (1951), Alice and The Cheshire Cat
Two-Time, Two-Time Randomly Selected Wiener of the Day, 5/27/02 and 7/3/02
Certified RFMC Member-- Ask To See My Credentials!
Quezzy
Scrapple



Since: 6.1.02
From: Pittsburgh, PA

Since last post: 4 days
Last activity: 7 hours

#4 Posted on
No, i didn't mean the top 4 in that order. I think it's more likely to be Sacramento, Dallas, San Antonio, and then LA.


---

Lance's Response:

THAT IS AWESOME!
JayJayDean
Scrapple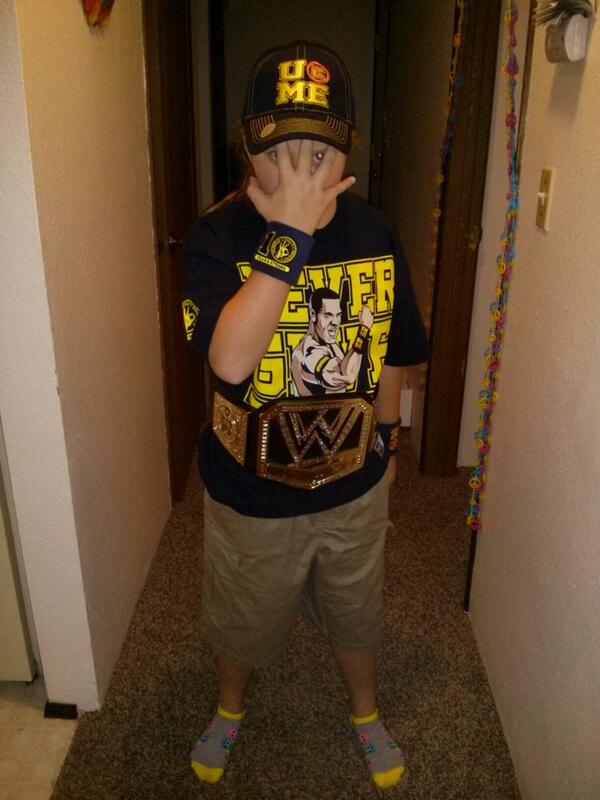 Since: 2.1.02
From: Seattle, WA

Since last post: 817 days
Last activity: 395 days

#5 Posted on
After 5 games, I'd say it's pretty safe to put the Sonics above the "fighting for a spot" group. They are definitely not going to get in the Big Four, but I think they will take the spot that most people had Portland in, like a solid 6 seed. Damn you Chris Wallace, the greatest GM in all the land, for your studly GM work in fleecing our woeful Wally Walker and stealing Vin Baker, the greatest fourth man off the bench in the NBA, away from us!

Of course, one injury, especially to GP, and they are screwed.


---

"I figure that if we can manage to survive through a cross-country drive, marriage can't help but be a snap." - CRZ, the Last RAW Recap
"A-HAHAHAHAHAHAHAHAHAHAHAHAHAHAHAHAHAHAHAHAHAHAHA!" - me