John Orquiola
Scrapple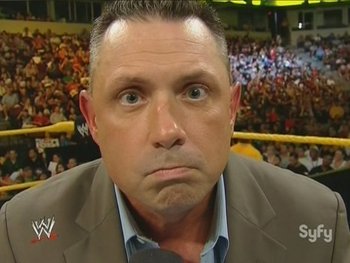 Since: 28.2.02
From: Boston

Since last post: 2163 days
Last activity: 2163 days

#2 Posted on | Instant Rating: 5.69
I have a friend at DC who works on that very website. He loaned me the black and white mock up of 52 #1 to read last week. It was pretty good. Good story, good art. And I like the idea of a weekly comic.

I found out something interesting: If I subscribe to DC Comics, each title is $23.99 for 12 issues. At $3 on average per issue, if Iwere to buy a year of a book, it's $36. Now, 52 is $2.50 per week for 52 issues. But DC's website claims I can subscribe to it for $23.99 like every other book. That seems like a pretty good deal.

I decided to take it. It doesn't indicate any hidden fees or repeating charges. So I'm subscribed to 52 now, but I found a catch: I don't get my first issue for 6-8 weeks. Which means, I'm gonna miss the first 6-8 issues. Now I have to spend the next 6-8 weeks dropping two fiddy at the comic store until my comics arrive in the mail? Serves me right for not being on top of this 6-8 weeks ago.



---

Back of the Head: www.backofthehead.com
JimBob Skeeter
Bierwurst



Since: 2.1.02
From: MN

Since last post: 282 days
Last activity: 241 days

#3 Posted on | Instant Rating: 7.30
Today's Daily Planet headline:
--------------------------------

Kentucky Derby Shocker: Bizzarbaro Runs Backwards Into History
Ajax McGilicutty, Daily Planet Contributing Sports Reporter
Louisville, Ky, May 8 — He may have ran the entire race backwards, but Bizzarbaro, with jockey Cromano Clooney making rude faces at her fellow riders, routed a confused field on his way to the fastest Kentucky Derby time ever. The albino thoroughbred tripped out of the gate, but the determined horse eventually galloped to the lead of the pack, and never looked back — even though he was looking (and running) backwards the entire race!

"Me am sad Bizzarbaro lost race," Bizzarbaro said. That's right, not only is this chalky-skinned horse a record-setting racer, but he also can talk!

The unorthodox Bizzarbaro began the race by stumbling and nearly falling in a heap, but then thundered to the lead at the top of the stretch and won the Derby by a record-setting 12 2/3rds lengths on Saturday, handing jockey Cromano Clooney her first winning ride.

"I know Bizzarbaro's racing style is, well, odd, but I also know he's a comet of a horse," Clooney stated. "At first I just hung on for my life, but once I realized we were going to win I decided to let the other jockeys know exactly what I thought of them. They've been making fun of Bizzarbaro and me for months now. But who got the last laugh? Eat it, losers!"

"Me hate Cromano," Bizzarbaro added. "She never pet Bizzarbaro or feed Bezzarbaro carrots."

Beginning as the 52-1 last place choice by an audience of 157,536 -- the 2nd largest in Derby history -- Bizzarbaro completed the 11/4 miles in 1:37.19, shattering Secretariat's 1973 record of 1:59 2/5.

"What can I say?" Cromano said. "He may run backwards, but he's a winner!"

"Me hate losing. Me hate carrots," Bizzarbaro agreed.
--------------------------------------------------------

Ok, that's funny.
It's False
Scrapple



Since: 20.6.02
From: I am the Tag Team Champions!

Since last post: 802 days
Last activity: 49 days

#4 Posted on | Instant Rating: 4.58
Just got through 52 #1. It's nothing blowaway, as it served to introduce many of the central characters. Steel came off as a huge jerk when he de-powered his daughter's armor. Booster came off as an egotistical prick who's going to learn a lot of humility quick, especially since he's going to learn how fluid the future is.

The highlight for me is the ending. It's no secret that three years of JLU turned me into a huge mark for The Question. Having The Question protect Gotham in Batman's absence has me absolutely stoked and the set-up at the end of issue is worth the $2.50 price tag alone.

One last comment: Wow...Ralph Dibny hitting rock bottom may be a little intense for some readers.

EDIT: And let the week-long speculation begin as to who took Dr. Sivana. It LOOKED like Killer Croc, but I can't be 100% sure.

(edited by It's False on 11.5.06 2200)

---

In 2007, Pikachu fears SOLID SNAKE~!
Cerebus
Scrapple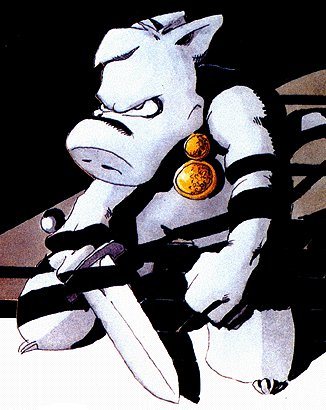 Since: 17.11.02

Since last post: 1063 days
Last activity: 785 days

#5 Posted on | Instant Rating: 0.97
Originally posted by It's False

---

One last comment: Wow...Ralph Dibny hitting rock bottom may be a little intense for some readers.

---


You mean having his wife raped and beaten, then murdered by her best friend wasn't 'rock bottom' enough?

Being a 'Blue and Gold' fan for years, I'm more interested in the Booster Gold stuff... that and Black Adam becoming the best damn leader of any nation EVER! (HA!)

EDIT: Also, I thought DC had that deal where you could subscribe to this series for $100. If you think they're giving you 52 issues of a book for under that, you are sadly mistaken.

(edited by Cerebus on 11.5.06 2026)
John Orquiola
Scrapple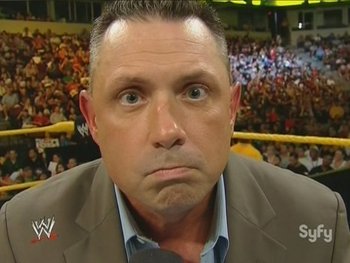 Since: 28.2.02
From: Boston

Since last post: 2163 days
Last activity: 2163 days

#6 Posted on | Instant Rating: 5.69
The Question is a fantastic character but if all you know about him is from JLU, you really ain't seen nothing yet. His original series in the late 1980's was one of the most unique and best runs of DC comics from that era. It's hard to find but seriously beloved by the cult readership it had (including myself.)

In fact, I wrote a little bit about it here, if anyone's interested: http://www.backofthehead.com/nerd/2006-05-13.goodquestion.html

Oh yeah, as for the 52 subscription, the DC website now reflects the actual subscription rate for 52, which is $23.99 for 12 issues.



Originally posted by It's False

---



The highlight for me is the ending. It's no secret that three years of JLU turned me into a huge mark for The Question. Having The Question protect Gotham in Batman's absence has me absolutely stoked and the set-up at the end of issue is worth the $2.50 price tag alone.





---


Back of the Head: www.backofthehead.com