geemoney
Scrapple



Since: 26.1.03
From: Naples, FL

Since last post: 10 days
Last activity: 14 min.

#1 Posted on | Instant Rating: 5.67
-WWE Open.

-Smackdown Open.

-We are (taped) from Ft. Wayne, Indiana, just five days after WrestleMania, and new World Champion Undertaker will be here! But first, Mr. Kennedy comes down with his briefcase to say a few words. Kennedy brags about his MITB match win at WM. He says everyone will refer to him from now on as Mr. Money In The Bank. He says the Kennedy era begins tonight. Jeff Hardy's music hits, and apparently, he's facing Kennedy.

1- MR. KENNEDY VS. JEFF HARDY
Crowd chants for Hardy before the match even begins. Arm-drag by Kennedy, followed by an arm wringer. Hardy reverses and works it into a side-headlock. Shoulder knockdown by Hardy followed by a hip-toss then an arm-drag. Hardy's speed works against him as he's thrown through the ropes, but comes inside only to dive on KK on the outside! We're taking a break here.

[Break]

Hardy gets a near-fall as we return. Flapjack suplex by Hardy. Hardy goes to the top, but Kennedy catches him. KK with a back-body drop from the top rope! Nice visual. Kennedy puts the boots to Hardy and goes to work on the back. KK bends the back of Hardy around the steel ring post. Hardy is pretty much dead weight as Kennedy picks him up for a short-arm clothesline and a near fall. Mr. Kennedy mocks the crowds "Hardy" chants. Hardy gets a second wind, but is stopped by a kneelift by the new Mr. MITB. Back-breaker by Kennedy for another two-count. KK puts Hardy into an abdominal stretch and uses the ropes for leverage. Hardy elbows out and gets a hip-toss. Jaw-breaker follows up for Jeff. Kennedy is down after a spin-kick. Whisper in the Wind by Hardy after Kennedy misses a kick. He goes to the top (slowly) but the Swanton does not connect. KK is up, kicks Hardy then hits a DDT for the win.

WINNER: Mr. Kennedy by pinfall at 12:45.

After the match, Hornswaggle distracts Kennedy in the aisle, while Finlay nails him with the shilalleigh. Finlay threatens him for hitting Hornswaggle at WM.

-Still to come, Undertaker will make his intentions known tonight!

[Break]

-Michael Cole plugged the Ford Field attendance record and the mainstream pub the McMahon/Trump deal got.

-Teddy Long and Kristal are backstage. Apparently, they had quite the time after WM. She's got a gift for him too. Kennedy interrupts and wants to talk to Mr. Long. KK wants Hornswaggle. Next week, it's those two, one-on-one. Whoops, Long adds Finlay as Hornswaggle's partner.

-Ashley is walking backstage, and runs into Timbaland. He plugs his new album and Jillian interrupts, touting her song stylings. She wants to be the next singer Timbaland produces. Unfortunately, we get to hear her sing. Her dancing skills aren't much either. Timbaland makes fun of her and takes off with Ashley.

-We get the WrestleMania video package that aired right after 'Mania.

[Break]

-Stills of Benoit's win over MVP on Sunday.

2- CHRIS BENOIT VS. THE MIZ
Bit of a feeling-out process to start. Miz grabs a side-headlock, but is suplexed over by the ring vet Benoit. He lays the chops into Miz, one after another. Snap-suplex by Benoit, floats over into the cover for two. Miz takes over throwing Benoit face-first into the turnbuckle. Predictably, that doesn't last long. Back-breaker by Benoit gets two. More chops, then a vicious slap to the face of Miz. Benoit back-drops him to the apron, but hits more chops. He tries to bring Miz in the hard way but Miz rakes the eyes and drops him throat-first on the ropes. If Miz won, JBL proclaimed Gerry Brisco would roll over in his grave, and he's not even dead yet. Not sure what that means. Miz has a European headlock (thanks JBL) on Benoit but Benoit fights out. Miz comes back with a unique clothesline in the corner. Back to a sort-of chinlock for Miz, clamping the hands across the bridge of the nose. Benoit almost broke out but Miz rams his shoulder into Benoit in the corner. Benoit fights out and he's back on the offense. Shot to the back by Benoit after Miz came off the ropes. Rolling German suplexes are next. He gives the signal for "It's Over." But the camera catches MVP hiding out by the ring, and MVP pulls Miz out of the way of the flying headbutt, unbeknownst to ref Jimmy Korderas. Miz gets on top for the pin and the upset win.

WINNER: The Miz by pinfall at 7:29.

-Matt Hardy/Booker is next and we see the clip of the MITB match where Hardy basically held Sharmell hostage. Booker is backstage with his Queen, intent on making Matt pay. That match is next.

[Break]

3- KING BOOKER VS. MATT HARDY
Tie-up into a knee by Booker. The two slug away at each other in the corner 'til Booker takes over with some chops. Off the ropes, scissors kick misses and Hardy puts him down with a right hand. Bulldog out of the corner by Hardy for a two-count. Back-kick by Booker finds Hardy's mid-section. Back-heel kick in the center of the ring and Sharmell wants it over now. Hardy gets choked in the ropes by Booker. While Charles Robinson admonishes him, Sharmell slaps Hardy. Hardy gets a few forearms to the face but he goes down to a spinebuster. Booker with a rear chinlock now, and Hardy is bleeding from his mouth, I believe. Booker has the move on loose and Hardy fights out, but Booker gets a back elbow. Right hand and Booker, instead of going for the cover, puts some more right hands into the face of Hardy as he tries to cover up. Hardy doesn't know where he is and Booker sits down on the back of Hardy, pulling back on the neck. The crowd must've used all of their "Hardy" chants earlier. Off the ropes, Hardy with a few clotheslines and he's back in business. Neckbreaker by Hardy and he goes to the middle rope. Legdrop lands right across the throat of the King and he almost gets a three-count. Booker bounces off the ropes and nails Hardy with a kick to the face. Abdominal stretch by Booker and he lays some elbows into the side for good measure. Matt hip-tosses out of it, but that's all the offense he can muster at this point. Side slam by Booker. Cover again for just two. After a rest-hold, Hardy finally hits a Side effect, but can't get the Twist of Fate. Booker misses the scissors kick and Matt rolls up Booker for just two. It was close. Superkick by Booker for 2 ¾. Reversal and Booker goes off the ropes and is hung up. Twist of Fate reversed into a backslide, which is reversed into a small package by Hardy for the three!

WINNER: Hardy by pinfall at 9:35.

Sharmell berates Booker on the mic, calling him a disappointment to her and himself. Sharmell walks backstage in a huff and Booker is left in the ring with "you suck" chants.

-Undertaker will be here tonight, and the new champ will be making some sort of statement, apparently.

[Break]

4- DAVE TAYLOR VS. KANE
Taylor has Regal with him, and they are already in the ring. Regal and Taylor attack on the outside before the bell. Regal nails Kane with a steel chair, and he no-sells. The Englishmen's two-on-one doesn't seem to have much effect. Taylor is thrown over the announce table. Kane's pyro hits and I guess that's it.

WINNER: No Match.

-Backstage, Booker happens upon a sobbing Queen Sharmell. Booker apologizes, saying he was caught up in the moment. He says he cares more about her than the MITB. They embrace in a touching scene that only wrestling can bring you. He wants a kiss, but Sharmell slaps him and runs away.

-Still to come, the Undertaker SPEAKS.

[Break]

-We get a video package hyping Mark Henry's return. So I guess once you're called the World's Strongest Man, you can call yourself that for the rest of your life? Because, wasn't he the strongest man like 10 years ago? I'm sure someone is stronger than him today.

5- KENDRICK AND LONDON VS. CHAVO GUERRERO AND GREGORY HELMS
Interesting heel pairing, as they wrestled in the WrestleMania dark match. Before the match can start, Deuce N' Domino ride down to the ring to watch. London gets distracted by Guerrero and Helms takes control. Tag in to Chavo and he chokes London on the ropes. The heels distract the ref and hit a double-suplex. Helms keeps London in their corner and tag into Chavo again. Suplex by Chavo for two. Cole just now tells us this is a non-title match. Top wrist-lock by Chavo, but London punches out. Chavo hits a nice dropkick to turn the tide. London ducks a clothesline and hits a headscissors, then tags Kendrick. Kendrick and London hit some high-impact offense, then do stereo cross-bodys on the heels on the outside. Time for a break!

[Break]

Helms with Kendrick in a waist-lock as we come back, followed by a back-breaker. During the break, the heels used double-teaming once again to go on offense. Chavo tags in and puts the boots to Kendrick. Kendrick doing his best to fight back with some fists, but a drop-toe hold by Chavo ends that threat. Tag back in to Helms who hits an elbow while Kendrick was on Chavo's knee. Helms picks up Kendrick in a Samoan drop, but spins him around throat-first on the ropes. Another double-team behind the ref's back as London complains to Korderas. Chavo is in, with a front-facelock. Kendrick tries to work his way over to his corner, but Chavo puts him on the ground and tags Helms in. Helms shoves London off the apron and London tries to interfere, leading to another double-team, but Kendrick dropkicks both men and makes the tag. London cleans house with some nice heel kicks. Headscissors, then double-stomp onto the back of Helms' head, which gets a near-fall. London arm-drags Chavo and Helms almost gets a pin with a roll-up and handful of tights. Helms with a neckbreaker that almost gets three, but Kendrick interrupts. He runs across the ring to stop Chavo from coming off the ropes. Helms meets them and this doesn't look good. London powerbombs Helms, who is sitting on the top while Kendrick hits the sliced bread on the same man. That's enough to get the pin.

WINNERS: Kendrick and London by pinfall at 13:51.

The winners jaw with Deuce N' Domino as they head to the back.

-Video package of comments from The Condemned's weekend premiere.

[Break]

-Next week, London and Kendrick face Deuce & Domino!

-Booker is backstage, pacing, talking to himself, obviously upset at losing Sharmell.

-Cole intros video clips of the Hall of Fame Induction Ceremony.

-Up next, The Undertaker will address the crowd here on Smackdown.

[Break]

-A video package of the Undertaker taking out his 15 WrestleMania victims precedes his entrance. The Druids and their fire and chanting lead Undertaker to the ring. Before the new champ can say anything Batista's (who has barely been talked about, if at all tonight) music hits and he wastes no time coming to the ring. Batista has the mic and congratulates Taker, but notes that he wants a re-match. The two nod and Batista leaves. Wow, that was worth it. As Taker watches Batista head to the back, King Booker comes out of the crowd and goes after Undertaker. Taker doesn't care for this turn-of-events, as evidenced by his offensive explosion on the King. He knocks Booker out of the ring, then throws him onto the announce table. Taker Tombstones Booker onto the table, which doesn't break. Even the Queen comes out to check on Booker. We end with Taker holding the belt high.



---

My full WrestleMania thouhts and more!: Experience It




Promote this thread!
djp
Morcilla



Since: 16.2.07
From: 3rd Floor, NW window

Since last post: 527 days
Last activity: 431 days

#2 Posted on | Instant Rating: 0.00
Weak, weak, weak tombstone on the table. Why even try that? If it doesn't break, waste of a move. If it does break, possbile serious injury. Tombstone him on the floor for crying out loud. Or chokeslam through the table - better.
Oliver
Scrapple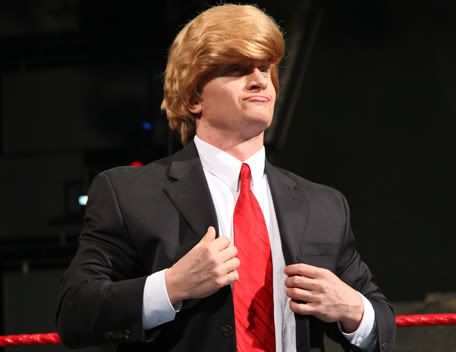 Since: 20.6.02

Since last post: 1208 days
Last activity: 1202 days

#3 Posted on | Instant Rating: 4.35
I swear, Benoit has a magic touch: he made MVP look good at Wrestlemania, and he made the Miz look good today. This was the most entertaining Miz match I'd ever seen, and I normally switch the channel when he appears.

Seeing Deuce and Domino back made me happy. I'd love to see them challenge the Hardyz for the Raw tag titles.


---


I've seen THREE movies so far this year: Because I Said So - (3*); Borat - (5*); Children Of Men - (4*)
DJ FrostyFreeze
Scrapple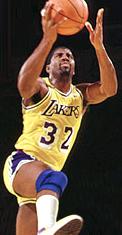 Since: 2.1.02
From: Hawthorne, CA

Since last post: 159 days
Last activity: 5 days

#4 Posted on | Instant Rating: 6.86
Originally posted by geemoney

---

After the match, Hornswaggle distracts Kennedy in the aisle

---
I'm just glad Hornswaggle is still alive after that nasty Lambeau Leap he took at WM.

Good recap, btw.


---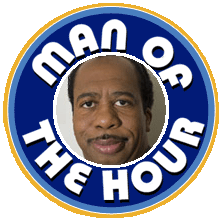 TheOldMan
Landjager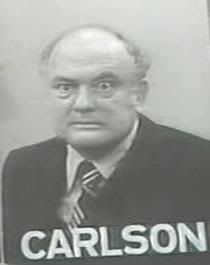 Since: 13.2.03
From: Chicago

Since last post: 1179 days
Last activity: 166 days

#5 Posted on | Instant Rating: 5.94
Originally posted by djpetti

---

Weak, weak, weak tombstone on the table. Why even try that? If it doesn't break, waste of a move. If it does break, possbile serious injury. Tombstone him on the floor for crying out loud. Or chokeslam through the table - better.

---


Actually my thought was that because of the mechanics of the Tombstone, the table would be reinforced to make *sure it didn't break. As you said, the injury risk would be too great, and I also concur that it didn't come off as well as some other moves they could have used there. An underwhelming start to the new Taker era, I thought, but the rest of the show was pretty solid.

I'm interested to see where they go with what I still think is a Booker face turn. And kudos to Benoit for continuing to have entertaining matches with whomever they assign him, but I wish he (or the bookers) would protect him a bit better, considering his level. Benoit has a great match with M.V.P. - Porter looks better ... Benoit then has a very good match with Miz, then maybe people don't look at the WM match quite the same.

And I'm begging JBL to knock Cole's block off one of these shows.


---


It's the Big "W", I tell ya! The Big "W"!
MonteCarl
Potato korv



Since: 21.1.02
From: Saginaw, MI

Since last post: 1148 days
Last activity: 177 days

#6 Posted on | Instant Rating: 8.32
Apparently, the news is that Booker is going to be out for several months for knee surgery and the tombstone on the table was a way to write him out until late June.


---

--Monte N
http://www.thebananaconvention.com

kentish
Andouille



Since: 19.8.05
From: My Old Kentucky Home

Since last post: 1308 days
Last activity: 561 days

#7 Posted on | Instant Rating: 2.58
That was a decent little TV match with the tag champs. I am still pissed they were left off the PPV after holding the belts for 10 months!

I have always thought that most moves look like they hurt worse when the table DOESN'T break. And they probably do. I remember a few Pedigrees and backdrops that didn't break the table and they looked painful as hell, and much more realistic than a table collapsing and obviously absorbing most of the impact.


---


Dean! Have you been shooting dope into your scrotum? You can tell me! I'm hip!