y4j1981
Kolbasz



Since: 1.4.03
From: Dale City, Virginia

Since last post: 3294 days
Last activity: 3234 days

#1 Posted on
(Sorry, I messed up the other one my bad.)

From Scifi.com:

An Arkansas mother was arrested after her 3-year-old daughter died sweltering in a closed car, while her mother played EverQuest, police told the Northwest Arkansas Morning News. Mary Christina Cordell, 36, faces a felony charge of manslaughter in the death of her daughter, Brianna Cordell, Springdale, Ark., police spokesman Brian Simmons told the newspaper.

Cordell—who goes by her middle name, Christina—was being held in the Washington County jail on Aug. 25 awaiting a bond hearing, the newspaper reported. If convicted, she faces three to 10 years in prison and a fine up of to $10,000.

Authorities said Cordell and her boyfriend, Eric Long, 21, may have been so fixated with the online role-playing game EverQuest that she neglected to pay adequate attention to Brianna's whereabouts on Aug. 8, the day the child died, the newspaper reported. Brianna was found dead in the front seat of her mother's car at about 3:30 p.m. in the parking lot of their apartment complex.

=========
Damn, that really sucks. I just can't see getting that involved in a game.


---

Stewie Griffin: No sprinkles! For every sprinkle I find, I shall kill you!
Promote this thread!
ShotGunShep
Frankfurter



Since: 20.2.03

Since last post: 3845 days
Last activity: 3732 days

#2 Posted on
I used to play Everquest. But I really feel that the game is completely uninvolved. Why would she EVER leave her 3 year old in her car, no matter, what she was doing inside. Maybe she was coming from the grocery store, took the groceries in and meant to come back for her daughter, but then somehow started playing EQ. But still, why would you take anything out of your car before your daughter. This lady sounds messed up and is surely on tons of meds. Sad sad story.
Stefonics
Frankfurter



Since: 17.3.02
From: New Jerusalem

Since last post: 260 days
Last activity: 9 days

#3 Posted on | Instant Rating: 1.00
There's a bunch of information that's missing from this report. I want to know if the kid was actually left in the car by her mother, thus creating the criminal negligence charge, or if the mother and her boyfriend were enjoying an afternoon of internet geekdom while her child played outside and possibly ventured into the car and didn't have the brain capacity/intelligence to get out of the hot car. I also want to know if the car doors were locked and if so, who the fuck locks their kid in the car in front of their apartment? Either way, she should have paid more attention to her child and does deserve to go to jail for some period of time for her actions.


---

"Behind that twinkle in your eye, I can see the bitch in you."
- 50
Net Hack Slasher
Banger



Since: 6.1.02
From: Outer reaches of your mind

Since last post: 4897 days
Last activity: 3317 days

#4 Posted on
Oh, this story makes my blood boil
Simply pathetic



---

Me fail English? That's unpossible
Super Cool Hugo
Weisswurst



Since: 5.8.03
From: Califor-nah-A

Since last post: 5326 days
Last activity: 5283 days

#5 Posted on
I'd understand if the game was Knights of the old Republic or something, but Everquest, that game is not worth a dead baby.


---

Bring the Posse back!

ges7184
Lap cheong



Since: 7.1.02
From: Birmingham, AL

Since last post: 42 days
Last activity: 30 days

#6 Posted on
The game is really irrelevant here. Clearly mom and pop didn't give a rat's ass about the child, and thus the child wasn't a priority. If it wasn't EverQuest, it would have been something else.


---

Everything that is wrong in this world can be blamed on Freddie Prinze Jr.
asteroidboy
Andouille



Since: 22.1.02
From: Texas

Since last post: 2737 days
Last activity: 1645 days

#7 Posted on | Instant Rating: 4.95
I play EQ and have grouped with a woman who said she was having CONTRACTIONS while playing. I told her to call 911, and then dsibanded the group.


---

-- Asteroid Boy


Wiener of the day: 23.7.02

"My brother saw the Undertaker walking through an airport." - Rex
"Was he no-selling?" - Me


Pike
Italian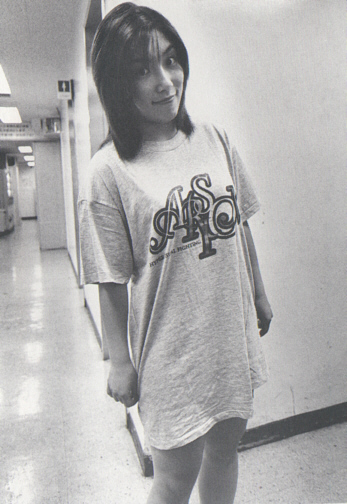 Since: 7.4.03
From: KS

Since last post: 5073 days
Last activity: 5065 days

#8 Posted on
A young life dies over crap that so sad. I have this game for my PS2 and I can't get rid of it. People like them should not be haveing kids. I got a 8 year old and even when I play game I check on her like every 15 mins. Just sad.


---

Great Muta is a wrestling GOD!! praise the Great Muta.
Twist of Fate
Bauerwurst



Since: 2.5.03
From: Adelaide, South Aus.

Since last post: 5106 days
Last activity: 4388 days


ICQ:
#9 Posted on
"out of sight, out of mind"
this, quite obviously, is not an excuse, but it's probably the truth.

i forget shit ALL the time, especially once my ass hits this chair. if a mother could have heard the kid calling for help or something, then i think you'll find she would have done something. but with some games (EQ for her seemingly) hours pass as minutes, and time very quickly gets away from you.

I don't think any sort of punishment should be dished out. this family has lost a child because she wasn't paying enough attention to her. thats enough, it's not like she killed the little girl intentionally. for all we know, the mother had put the kid into the car to take her out to buy new toys or something.

no one can prove she didn't love her daughter, and personally, i think that having to live in the house and drive the car that your own flesh and bloob used to live in is enough. the only punishment should be she gets her computer taken away or something, so this can never happen again.


---
Stefonics
Frankfurter



Since: 17.3.02
From: New Jerusalem

Since last post: 260 days
Last activity: 9 days

#10 Posted on | Instant Rating: 1.00
(deleted by CRZ on 8.9.03 0328)
zoggy1
Chorizo



Since: 1.3.02
From: Silicon Valley, California

Since last post: 4852 days
Last activity: 4445 days

#11 Posted on
Everquest isn't a sound intensive game, plus the child
could have been sleeping instead of screaming.

There was a mom who got arrested recently for leaving
her child in the car in 100 degree heat at the outlet
malls; her excuse was that she didn't want to wake
the child up while making a quick visit to the store.
Fortunately the child survived.

It's really sad; I'm sure the mom has to think about
it for the rest of her life. And the car's haunted
now; how can anyone drive that thing?


---

Press [Enter] to exit.
Hit [Escape] to return.