HomerJFong
Ten Millionth Hit



Since: 19.3.02
From: Ontario, Canada

Since last post: 3986 days
Last activity: 2812 days

#1 Posted on
Sara Gilbert moves into this year's Lou Diamond Phillips role as the "Hey, I recognize that actor!" person that only sees a few episodes worth of life.

Kim is as stupid as ever.

This year, instead of looking for the mole at CTU, it's looking like the big villain is part of or close to (and not introduced) the President's team. Nobody that's part of the LA bombing would know about the Ambassador's helicopter. The guy that was fired last week (Reyburn?) is too obvious a choice here. We haven't seen Mrs. Palmer yet, but that again seems too obvious.

I liked the fact that the final scene didn't really have the cliffhanger aspect to it.


---
Promote this thread!
tomvejada
Andouille



Since: 2.1.02

Since last post: 5385 days
Last activity: 5385 days

#2 Posted on
Bad enough we get Kim but now we get to see Kim's boyfriend.

I liked Nina's dramatic entrance.

I liked Jack saying "I'm Sorry." to Mason near the end of the hour.

I bet the female aide to the President could be tied to the villains.

Next week should be good, very good.




---

"I just got pinned by a friggin twelve-year-old."

Kurt Angle

Simba
Frankfurter



Since: 7.8.02
From: Boston, MA

Since last post: 3816 days
Last activity: 3424 days

#3 Posted on
The wedding sister drama kinda dragged, but ol' Tony saved that from getting too boring. The Kim stuff is just annoying.
However, the Jack/CTU stuff and the Palmer scenes are just kicking ass. And the scenes from next week = Hammertime! I just want to hear Jack scream, "GIMME BACK MY WIFE!", a la Mel Gibson in Ransom.


---

How 'bout now?
CRZ
Big Brother
Administrator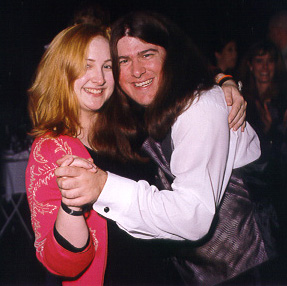 Since: 9.12.01
From: ミネアポリス

Since last post: 10 days
Last activity: 16 hours


ICQ:
#4 Posted on
I think Nina spent all offseason practicing THE LOOK in the mirror because when she finally got to give 24 THE LOOK (and she did it TWICE, even) we were all AHHHHHHHHHH OH MY GOD IT'S **THE LOOK**

Also, why were Kim's nipples all tweaked'n'hard when the molestor was threatening her HUH

Please, God, don't take George Mason from us just yet

I hope I haven't stolen Dr Unlikely's thunder.


---

©CRZ™
Elitist
Bauerwurst



Since: 3.1.02
From: USA, USA

Since last post: 5455 days
Last activity: 3799 days

#5 Posted on
I agree that Kim is stupid, but on the bright side, it looks like she's found her soulmate.

Seriously, how did that guy fail to land the "Shaggy" role in the Scooby Doo movie?


---

Elitist - All the Way Live

He's got his own song
And it goes like this...
Torchslasher
Knackwurst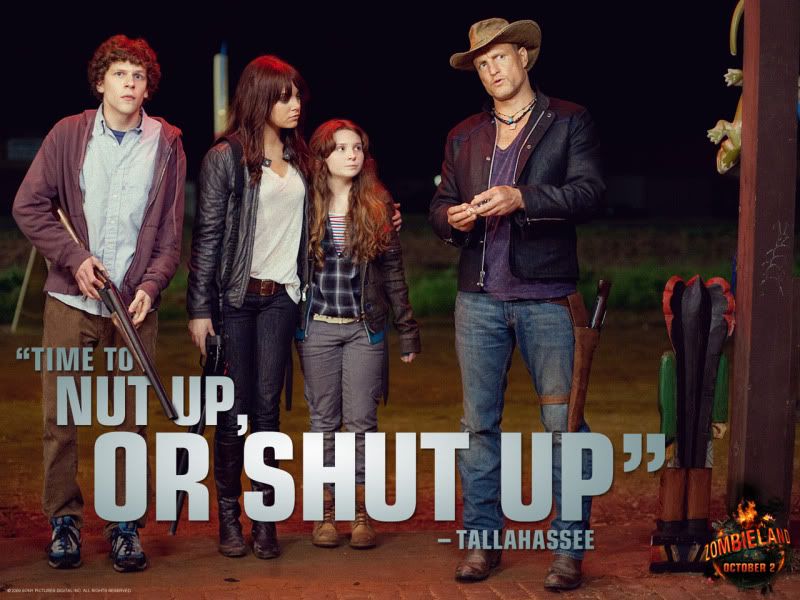 Since: 17.1.02
From: New F'n Jersey

Since last post: 76 days
Last activity: 75 days

#6 Posted on | Instant Rating: 6.44
Okay, I have officially crossed over to the "dark side." I did not have any problems with the Kim/family storyline early on, and the performances were all great. This week put it over the top. Come on, Kim's dumb enough to tell her boyfriend about the nuke? Furthermore, he now has to help her get Megan somehow out of a LA hospital? This is all so unbelievable and idiotic and casts a huge stupid shadow over the rest of the great storylines on the show.

Oh well, at least Mason is dying.


---

"Oh, a handful of change. I guess I can use this to go...um...buy some candy. So thank you for adding a step to my Halloween process"- homestarrunner

*I* will always remember the RFM Club!
Dr Unlikely
Liverwurst



Since: 2.1.02

Since last post: 39 days
Last activity: 4 days

#7 Posted on
I am now sans thunder.

Not only did Nina get to do The Look twice, she got to do it once through the TV monitor to 24, as if she could telepathically sense his presence in another part of the building. That's dedication to evil.

It was sad to see Darlene Conner die, but at least now we know that she's in heaven with Dan. What would have been cool is if Kim's goofy boyfriend, instead of being some wannabe rock star guy, was actually Mark, Becky's boyfriend. He totally carried the last few seasons of Rosanne. Also cool would have been if his band had been playing "Beth" when Kim called and she would have been forced to let him stay and play with the boys just a few more hours. "Hard Luck Woman" is the better Peter Criss song, though.

Clearly, we've reached the point where it has to be the case that the father of the bride and her idiot sister is the evil terrorist guy and not Reza. Reza is apparently just an asshole, which would fit him in fine with the family. His father-in-law-to-be is one of the secret evil Germans like Nina, no doubt.

I think the father's facial hair indicates his evilness, because he's got a van dyke that looks like the one Victor Draven has. We know that scruffy action beards are for the good guys (24 and George Mason), soul patches are for the good guys we think are supposed to be bad (Tony last year, Milo had suspicious, soul-based facial hair) and van dykes for the evil (Victor Drazen and I'm betting on the wedding dad). Then there are those people with the halfass beards like the abusive dad this season and Frank the drug dealer and Drazen's non-Ed Danvers, eurotrashy kid had last year, so that makes him a lesser villain working for the wedding dad.

Kate, the bride's sister, is actually less cunning than even Kim. That's kind of extraordinary. She has zero skulking abilities, she can't lie worth crap and it probably takes every ounce of her will to stop herself from yelling "terrorist!" and pointing at Reza everytime he walks into the room. She has to balance out for 24, George Mason, Palmer and the secret service guy, I guess.

As cool as Kiefer's snarling grimace was when Palmer was telling 24 about having to pardon Nina, this was George Mason's episode. He did all the little subtle George Mason stuff that has endeared him to me. I bet he gets to be the one who kills Nina, then gives 24 a thumbs up right before his thumb falls off because his blood is now radioactive poison. "Well, I should be dead by this time tomorrow." Damn, that tied "Get me a hacksaw!" and eclipsed "I killed them for resisting arrest and I'll kill you, too, Joe!" for best line of the day.

I kind of like the new guy who replaced Rayburn as Palmer's security advisor. Rayburn was obviously evil, whereas this guy has weird eyes so you can't tell if he's evil or not. He kinda has a Rip Torn thing going, and Rip Torn would make for a good security advisor. He would have known how to take care of Dennis Hopper, at least.

They danced around saying what country the ambassador and his guy were representing again, but I still think it's Afghanistan just because the guy in the first episode looked like Karzai. The ambassador's security guy should have been played by Alfred Molina, because he looked like him and he still needs to make up for that terrible "Ladies' Man" show. I bet the helicopter crash was faked and they just stole all the information. Jerks.

Next week, 24 gets to do his own "Three Men and Adena" episode, only if Pembleton and Bayliss were allowed to beat up Moses Gunn. How can that not be good?
ManiacalClown
Landjager



Since: 2.1.02
From: Houston, TX

Since last post: 1857 days
Last activity: 1857 days

#8 Posted on | Instant Rating: 2.65
And once again I must remind myself why I put up with Kim. Oh yeah, she's only 19. I remember now.

Maybe I've been watching TV for too long, but this marked two weeks in a row that the ending was telegraphed from a mile away (Nina in the photos, helicopter going down), for me anyway. Anyone having this problem, or am I just special?


---
Iron Mike Sharpe
Pickled pork



Since: 16.6.02

Since last post: 5391 days
Last activity: 5391 days

#9 Posted on
Lynne is the mole in the Prez's camp, not Eric.

Remember, she was the one who wanted to blow Jack's cover (and sentence him to a sure death) by notifying CTU.

Eric was like, "thems be acceptable causalties." But Jack would get to keep his cover.

Besides Eric was already shit-canned by the time the ambassador's chopper went down.

Lynn=Evil.
The Big Kat
Kishke



Since: 11.1.02
From: Austin, TX

Since last post: 1772 days
Last activity: 3 days

#10 Posted on
I thought I saw in the previews for this week that the crazy dad showed up at the hospital. Now I missed the first ten minutes or so, but I assume he wasn't there because he was at home in the final minutes of the episode before.

So Idiot Kim goes and tells her "boyfriend" about the bomb. Great work, Bouncy. Of course, he works at a radio station, so it will be causing a mass panic very soon. Kim, just go to Aunt Carol's already, and get your storyline away from me.

If it's possible to be dumber than Kim, Kate certainly has done it. Dr Unlikely's description was right on the money. I can't believe how stupid she is, and after she got the call that Reza might be a terrorist, she has had the same horrified look on her face the entire time.

So if George dies or is deemed unsuitable to head up CTU, does that make Tony the head? That would be cool.


---

-The Big Kat
When you're tired of wishing on a falling star, you gotta put your faith in a loud guitar. -KISS
Iron Mike Sharpe
Pickled pork



Since: 16.6.02

Since last post: 5391 days
Last activity: 5391 days

#11 Posted on
Crazy dad WAS at the hospital. He told Kim if she left now he wouldn't press kidnapping charges against her. (The cops were walking in the door)


Kim's b/f (aka NotRick) works at a recording studio, not radio station.


Ana Ng
Blutwurst



Since: 6.8.02
From: Naples, FL, USA

Since last post: 5149 days
Last activity: 4722 days

#12 Posted on
Originally posted by Dr Unlikely

---

It was sad to see Darlene Conner die, but at least now we know that she's in heaven with Dan.

---


Holy shit, I dub that the "24 Joke of the Week".
Heh.

Markout moment of the week:
The preview for next week's episode. Seriously, that smugly satisfied look they flash to before Jack 24 goes all insane on her makes was GOLD.

I wish Kim would seriously just go to Aunt Carol's. She and her retarded GAP model boyfriend are both gonna end up in jail or something.





---

Think Happy Kurt Angle Thoughts.
mskj
Summer sausage



Since: 10.1.02
From: Tennessee

Since last post: 2280 days
Last activity: 2039 days

#13 Posted on
When the helicopter went down I had the image of Mrs. Palmer outside, standing in the woods, holding a smoking bazooka, muttering "you can't do this without me, David."




---

Everything is going to be just fine.
Ruby Trax
Summer sausage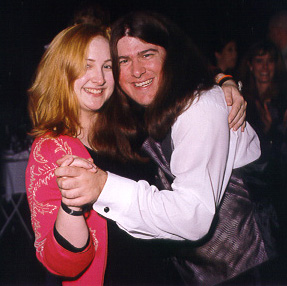 Since: 10.12.01
From: The KZiM Tower

Since last post: 3334 days
Last activity: 1047 days

#14 Posted on | Instant Rating: 8.25
I'm hoping someone can whip out some hocus-pocus and use Darlene's organs to save George Mason's life. Ooh snap, if maybe that was his secondary motive even? He's the best in the biz after all.


---

The only thing I enjoy more than doing the crossword puzzle is actually finishing it.
NickBockwinkelFan
Frankfurter



Since: 10.4.02
From: New York City, NY

Since last post: 2234 days
Last activity: 1000 days

#15 Posted on
In the scenes from next week when Jack put Nina in the Goozle, the whole room popped like crazy. Like she was really gonna get choke slammed through the table. I can dream can't I?

(edited by NickBockwinkelFan on 30.11.02 0614)

---

"Well, you can't involve friendship with business. It has to be one or the other. It's either business or friendship, or hit the bricks!"
--Life Lessons from "The Tao of Bobby the Brain Heenan" Uncensored 2000 preview



Dagent913
Bockwurst



Since: 18.11.02
From: Strong Island

Since last post: 4984 days
Last activity: 4515 days

#16 Posted on
I too am thinking that Reza's a red herring. Here's looking at you, pops.

And where the hell is Kim Bauer's storyline going? When she brought Meghan to CTU I figured, ok, fine, now it'll start connecting. Then the whole place blew up and Tony didn't even know she made it there? And wouldn't he follow up on that? He goes off after the Reza lead, but doesn't even remember that Kim was supposed to go to him. Wouldn't he take a moment to see if she shows up or something before he leaves? As it stands right now, she's so useless I hope she dies this season. Not because I wish any ill will on poor Jack, but because she's not doing anything.

Also, I think I missed something in the scene where the psycho dad confronts Kim in the hospital. He implied that something happened to Megan's mother when he starts pushing the cell phone in Kim's face. Did he kill her off or something. Last time we saw her, she seemed to finally come out of her cloud of denial, and left for the hospital to be with Meghan. So where'd she go?
David Adams
Kishke




Since: 2.1.02
From: NJ

Since last post: 402 days
Last activity: 3 days

#17 Posted on
Originally posted by Dagent913

---


Also, I think I missed something in the scene where the psycho dad confronts Kim in the hospital. He implied that something happened to Megan's mother when he starts pushing the cell phone in Kim's face. Did he kill her off or something. Last time we saw her, she seemed to finally come out of her cloud of denial, and left for the hospital to be with Meghan. So where'd she go?

---


I'm thinking that Psycho Dad told his wife that he'd kill her if he didn't go along with his story that Kim kidnapped Meghan. Remember a few episodes ago when Kim called BeatenWife only to be accused by HER that she stole Meghan?