thecubsfan
Scrapple
Moderator



Since: 10.12.01
From: Aurora, IL

Since last post: 1 day
Last activity: 1 day

#1 Posted on | Instant Rating: 10.00
I'm bored, so here's a contest with no prize:

How Many People Will Die on (the season final episode of) 24 tonight?

Tiebreaker: Which characters will die (+1 for being right, -1 for being wrong - there could be people we don't have names for who die, so the number listed here doesn't need to match with the first question)

Tiebreaker, 2: At what time does the first person die? (to the second, might as well)

----

5

Tony, Mason, Nina

11:21:03
Promote this thread!
odessasteps
Scrapple



Since: 2.1.02
From: MD, USA

Since last post: 1435 days
Last activity: 1402 days

#2 Posted on | Instant Rating: 8.18
Originally posted by thecubsfan

---

I'm bored, so here's a contest with no prize:



How Many People Will Die on (the season final episode of) 24 tonight?



Tiebreaker: Which characters will die (+1 for being right, -1 for being wrong - there could be people we don't have names for who die, so the number listed here doesn't need to match with the first question)



Tiebreaker, 2: At what time does the first person die? (to the second, might as well)


---


I'm assuming on named characters count here...

6

Victor Drazen, Drazen's son, Jack's wife, Nina, Palmer's wife, the chick from the first episode that blew up the plane

11:07:55




---

Then I can write a washing bill in Babylonic cuneiform,
And tell you every detail of Caractacus's uniform;
In short, in matters vegetable, animal, and mineral,
I am the very model of a modern Major-General.
HomerJFong
Ten Millionth Hit



Since: 19.3.02
From: Ontario, Canada

Since last post: 3982 days
Last activity: 2808 days

#3 Posted on
I'll predict 5 deaths.

1. A last-minute assination attempt takes out Palmer's wife.
2&3. Drazen's son and Drazen are both shot by Bauer.
4. Some "head of security" type who gets named, then is blown up less than 5 minutes later.
5. A grand piano falls on Kimberly's head as she runs for a reunion with her parents.

The last one is more of a wish than a prediction. I don't think I could stand that character for a second season.

First death is at 11:17:49.


---

"Hello, my name is Philo and welcome to Secrets of the Universe. Today we are going to learn how to make plutonium from common household items."
Torchslasher
Knackwurst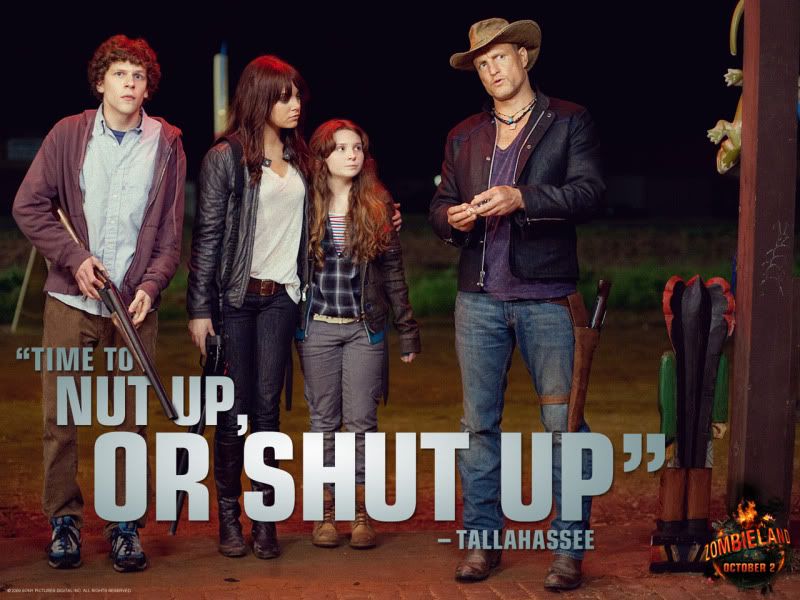 Since: 17.1.02
From: New F'n Jersey

Since last post: 72 days
Last activity: 72 days

#4 Posted on
Might as well join the pizzarty:

1. 4 Deaths

2. Nina, Drazen, Drazen's son, and Palmer's wife

3. 11:25:30

BTW, Jack's wife will not die, because she has that kid to pop out and the family dynamic might be a strong selling point to the next season of 24 (thank GOD ABOVE that Fox renewed it).


---

"Oh would you stop being all stealthy and just get in the truck"- Tom Servo
The Big Kat
Kishke



Since: 11.1.02
From: Austin, TX

Since last post: 1769 days
Last activity: 6 days

#5 Posted on
1. 7 deaths
2. Palmer's wife, Andre and Victor Drazen, Nina, some security types.
3. First death at 11:14:05


---

-The Big Kat
"It's not that I'm lazy, it's that I just don't care." -Peter Gibbons, Office Space
chazworthington
Cotechino



Since: 12.4.02
From: Joisey

Since last post: 3668 days
Last activity: 3646 days

#6 Posted on

8 people die


Nina, Andre, Victor, Milo, the head of security for Palmer, 3 no names


First death at 11:09:32




---

Actuaries do it continuously and discreetly
Fazzle
Kishke



Since: 2.1.02
From: Wilmington, NC

Since last post: 4886 days
Last activity: 4487 days

#7 Posted on
3 deaths(3 that actually count. No damn CTU red shirts)

Victor, Tony, and Teri.

11:38:14 for the first death


---
thecubsfan
Scrapple
Moderator



Since: 10.12.01
From: Aurora, IL

Since last post: 1 day
Last activity: 1 day

#8 Posted on | Instant Rating: 10.00
So, if you're counting people Mason said were dead at the pier (7 - I believe we only saw the Drazens and one goon dead, but Mason was kinda funny at parts so I'm apt to believe him), the cleaning person (I'm guessing), the EMT and of course Teri, that's 10! One dead person per six minutes, it's a beautiful country.

(Although I guess you could make a case for "the Palmer marriage" but that's more symbolically)

So everyone tied by being wrong. How about that. I guess I could just say Chaz for being closest but really, that's what tie breakers are for and really, it's more fun if the other stuff matters.

First Tie Breaker

Fazzle +1
Chaz 0
The Big Kat 0
TorchSlasher 0
HomerJFong -1
odessasteps 0
thecubsfan -3, wow that's something.

I think Fazzle was pretty quick on the time, so there's you winner.

Your prize is my signature (if it's still there), accept it now!