Bizzle Izzle
Bockwurst



Since: 26.6.02
From: New Jersey, USA

Since last post: 1603 days
Last activity: 1603 days

#2 Posted on
I thought Jack was pretty hardcore for picking up Ali's family and killing the kid. Turns out it was just smoke and mirrors, so I guess Jack isn't as hardcore as I thought. I thought he was willing to do whatever it takes to find that bomb.

I hadn't even realized no one died until you mentioned it. And the whole Kim thing keeps getting worse and worse every week.


---

"My own personal feeling is that the Confederate flag no longer has a place flying any time, anywhere in our great nation." - Dick Gephardt, a man who apparently hates history AND the 1st Amendment

Maiden RULES!!!

Dr Unlikely
Liverwurst



Since: 2.1.02

Since last post: 846 days
Last activity: 453 days

#3 Posted on
He was willing to do whatever it took to find the bomb. It just didn't take having a little kid shot in the head, since he got Ali to break without having to actually do it. Man, it's all about how every other character on the show who meets 24 is absolutely convinced that he could do something like that. Not a single person questions that, if he had to, he'd do it. And that's why he can say things like the new best line in the history of the show and make it work, when talking to Ali about his kid: "He turns 12 in a few days...buuuuut I don't think he's gonna make it."

I mean, holy crap, ya know?

Palmer calling him off is an interesting character moment. It shows that there's a limit to how much Palmer trusts him, building off that fear everyone has that he's over the edge and not coming back. Last week, Palmer defined new limits as to how far he'd go when he gave Ted the New Guy license to go ahead with Unlimited Torture on Stanton. He wasn't comfortable with it, but it was a big moment for him in establishing where he stands as far as compromising his ethics, which we repeatedly saw him fighting against last season. This week, he re-defined things when he tried to call 24 off and now he knows his limits. Jack was willing to die for him and the rest of the world back in Episode nine a few hours ago, he continues to have more faith in Palmer than we now know that Palmer does in him.

George Mason is in a similar spot - he's dedicated the end of his life to stopping the bomb, willing to ignore Kim. I assume this is also because George Mason knows what the cool parts of the show are and wants to watch that stuff like us. But he's looking for redemption now for wasting his life. Palmer is more pro-actively moralistic and is trying to prevent himself from getting into situations where he needs to be redeemed. And 24 doesn't care about redeeming himself, he's convinced that all of his means are justified by his ends and he's willing to die at any moment.

It's a nifty little triad and it's only going to get more interesting as Mike continues to lead Palmer down the path towards making exceptions and lowering his moral high ground. I honestly can't tell if Mike is really just a pragmatic Chief of Staff who knows he has to play devil's advocate to force Palmer to make the tough choices or if he's part of the anti-Palmer conspiracy and is setting Palmer up to have done a number of borderline illegal things so the conspiracy will have a file full of things to use to keep Palmer in line - Mike has helped talk Palmer into detaining Weiland, arresting Stanton and torturing him. I really like the way his character could go either way, and it's a nice performance by The Guy Who Plays Him.

So how badass was 24 this week, anyway? He took down Ali with the baton, then stopped him from using the cyanide to off himself. That, my friend, is hardcore. And that's before he pulled the "he's not gonna make it" and "I will kill your family if you don't tell me what I want!" stuff. He gets cooler every week.

I was hoping the cougar would be a Second Wave agent, but alas, he's gone and that no-good Kevin Dillon is up to...no good. I saw Heaven Help Us, he's a bad apple, just like Andrew McCarthy (who needs to show up in the second half of the season as the true head of the Secret Evil Germans). I can't wait for him to try to kill Kim without her realizing it and then for her to accidentally get him and many innocent passersby brutally murdered.

Sherry Palmer's sneaky clothes were like Kermit the Frog when he was the reporter on Sesame Street. That was fun. I thought Lynne was going to buy it there. It sure felt like Mike was setting her up to get whacked.

This whole episode was great. Except Kate, I want her to get punched in the face many times. In a way, I hope 24 marries her so Kim can accidentally get her killed.

I didn't post about last week's show for mysterious reasons known only to (and only cared about by) me, but I think it unfairly suffered as being the first show back from the forced break. Put it immediately after the fantastic back-to-back 9th and 10th episodes and it would have been a nice and needed pause before doing the "I'm going to kill your kids!" stuff this week, but it ended up not falling in context like it should because of noted American Idol judges Simon, George Bush and Paula Abdul. I mean, come on, on what other show would people consider it a slow week when a guy is set on fire, unlimited torture is employed and Sex is used in its most potent form, which is to say As A Weapon?

And we got to meet Ted, the new Armus, who was all cool with asking just how much torture he was allowed to use. I'm not sure about the new computer guy we met this week, yet. He was all proud of himself when he called Tony over to explain that stuff about the paper. I guess he doesn't know Tony's not the cool guy on the show yet. Milo would have known.
CRZ
Big Brother
Administrator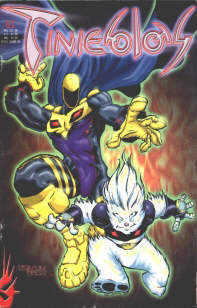 Since: 9.12.01
From: ミネアポリス

Since last post: 5 days
Last activity: 3 days


ICQ:
#4 Posted on
I kept waiting for Tony to tell him "you know, we're on a schedule here - just SHUT UP about the fucking PROCESS and SHOW ME THE DAMN RESULTS" but I guess he's really polite or in his spare time he enjoys "CSI" or something.

"Jumpers take their glasses off"


---

©CRZ™
haz
Landjager



Since: 2.1.02
From: Whitby, Ontario, Canada

Since last post: 2190 days
Last activity: 854 days

#5 Posted on
There is one thing I am really confused by....

I can follow the two big storylines

1> 24 trying to find the bomb
2> Palmer and what is going on inside his inner circle

It would seem that at least Stanton and Mike are involved with Sherry. How else would Sherry have found out about the "alledged meeting" that Lynn had?

Who's pulling the strings? All these people want to drop a nuke on LA? Create a situation that pushes Palmer over-the-edge and makes him do things he shouldn't?

I find it hard to believe that this was the best way?

Still, I love it and will enjoy linking it all together as we get closer to the end.

24 dealing with Ali was classic. I guess that's why they put up a CRTC warning in Canada about excessive violence prior to this episode. That's the first time I've seen it for this show...




---

----------
And the real wonder of the world is that we don't jump too
----------


Thanks Mr. Perfect, you'll be missed!!



krakken2000
Kishke



Since: 31.10.02
From: seattle

Since last post: 4119 days
Last activity: 3846 days

#6 Posted on | Instant Rating: 4.36
Great episode after a lackluster one last week. I was convinced that jack *would* kill Ali's kid. It just seemed like a sacrifice that he would make. But I must say I was a bit relieved when it was revealed that it was all a scam. Otherwise the law of the tragic hero says something bad would have to happen to Jack to atone for his sin of harming an innocent.

Wait, maybe his atonement could have been Kim getting offed? Damn.

So how did Sherry know where to intercept Lynn? Lynn only told Mike she was having a secret meeting, never where the meeting was to be held. My theory, Sherry is actually one of the good guys and has been infiltrating the plot against the president in order to help the man she still loves. Which would blow, because I really want to see Palmer personally see to Sherry's demise. Actually that theory sucks, but its all I got.

I hope Kim goes off to live in the woods with Kevin Dillon to never be seen again. Although Kate is nearly approaching Kim levels of annoyance.


---

Flaming Box of Stuff, blah, blah, blah...
Dr Unlikely
Liverwurst



Since: 2.1.02

Since last post: 846 days
Last activity: 453 days

#7 Posted on
It's one of the endearing parts of the show that they assume (correctly!) that we'll accept 24 surviving a plane crash and yanking shrapnel out of his leg just before taking out an entire black ops squad when he's initially armed only with a flare gun, or that Kim could be kidnapped or detained, sometimes even by cougars, so many times in the course of a day or two...but the image on the paper thing would be too much for us to accept without detailed description. I would have happily accepted the old Encyclopedia Brown or Clue Club use of rubbing a pencil over the piece of paper beneath it or using lemon juice or something.

"Jumpers take their glasses off!" is, without fail, the best part of Raw every week. I choose to believe that the guy on CSI says this in every episode and it's not just a standard clip in the same ad every week.

Haz - I still think there are two levels of conspiracy. Every week, we get more details that seem to confirm that the conspirators are out to either get Palmer taken out of office or put him in a position to have to serve as a puppet. Sherry and possibly Mike's involvement reinforce the probabilty that Palmer's spurned financial backers from season one are the heads of the conspiracy. Second Wave and Ali probably weren't actually part of the conspiracy, but they had the plan in place and it could have been stopped well before the bomb made it to LA, but Stanton and the international security people in the conspiracy let it reach this point in order to make their move on Palmer. This would be why they had to kill the ambassador in the morning and implies they had someone inside to actually stop the bomb from going off, unless they're trying for a full military coup.

The second level is still the whole German group angle with Nina. They have a larger plan in place we've yet to see. Nina was activated before Palmer crossed his backers, so her group's part in using the Drazens had nothing to do with that. And they had or let her sell the info to Second Wave this time, so they're still doing something we haven't seen yet. Second Wave itself looks like it's about to wrap up, which leaves us with the conspiracy. But with 12 episodes left, I think we'll get through to that before the end of the season, too, and be left with whatever Nina's organization has been working towards all along.
mskj
Summer sausage



Since: 10.1.02
From: Tennessee

Since last post: 3086 days
Last activity: 2846 days

#8 Posted on
Jack telling Ali, "The only way you are going to die today is if I kill you, because your bomb is not going off," was just awesome.

I also think Jack had every intention of killing the kids until Palmer said he couldn't. So he went with plan B. Right after Ali said where the bomb was Jack should have told whoever was holding the kids to pick the "dead" one up and have him wave at his father. Rub it in his face.


---

I hope Ohio State beats Miami.
HomerJFong
Ten Millionth Hit



Since: 19.3.02
From: Ontario, Canada

Since last post: 4793 days
Last activity: 3619 days

#9 Posted on
There has to be more to this for the home stretch than just the bomb, since that is set to explode within the next 4 hours of 24 time. I am firmly in the camp that the greater conspiracy goes into effect once the bomb problem is stopped, and it is another attempt at killing Palmer. The problem is that it really pales in comparison to the to-date plans of the terrorists.

And damn, I was ready to add the hat trick to the Official 24 Body Count during the interrogation scene. That's easily the greatest markout moment so far in this season, and there's been a bunch of them. Then the count would have been 69. Huh Huh. I typed 69. Heh heh.

Minimal Kim in this episode. Did I hear the faint sound of Duelling Banjos during her scenes or is it just me?






---
Find out which Buffy villain you are most like!
anibanging
Italian



Since: 5.3.02

Since last post: 4135 days
Last activity: 2181 days

#10 Posted on
I guess I was the only one, but after Ali's boy was kicked to the floor I had a feeling they were faking it. I mean why do it that way otherwise.
But I was a little confused as the need for fake sattelite images and split screens and stuff. Anyone know why they needed that besides to make things more complicated?
SKLOKAZOID
Bierwurst



Since: 20.3.02
From: California

Since last post: 367 days
Last activity: 265 days

#11 Posted on
Well, since the vast majority of us here are wrestling fans, we're used to "the work" and being really cynical when we don't actually see the kid's brains splattered all over the floor. After all, if you didn't actually see it, it didn't happen.

I'm pretty convinced Mike's the bad guy, and that he told Sherry about the secret meeting. As the good Doctor pointed out in one possibility, Mike is basically steering Palmer in the wrong directions and having him make choices that could only make him look bad. He's basically using Sean O'Haire's gimmick and convincing Palmer to do the things he would never do if he was thinking straight. He seems to be exploiting the situation like a pro.

Add that to his "WHAT??? Sherry's evil, but she's not a tratior!" reaction. Since they're actors, it's hard to read when their characters are acting (ie Nina), but surely Mike must know that Sherry only thinks of Sherry (and David) and that it doesn't matter to her what country she's in.

I think Sherry does indeed have her own skewed view of David's best interests in mind, like she did last season. However, I think that all of her hard work will be for nothing, because if David is any kind of main, he won't take that bitch back.

Although, I'm not sure exactly how Mike would benefit by bringing Sherry into the circle. She really messed things up last season and I don't see why he'd want to work with her again, but maybe Sherry had dirt on him like she does with everyone else and managed to manipulate herself into it. They all have last season in common, with their ties to Palmer's campaign funding, so I'm sure they were brought into it as part of a greater plan.

Kate Warner finally brought back the confused "WHAT? NO, THAT'S NOT POSSIBLE!" face back again this week. She even went so far as to crawl on the floor and start crying, then accused Jack of killing Lil' Ali before the contrived "He's okay, everybody!" clip.

I don't think Jack ever had any intentions of killing Sayed's son. That would be a bit of a contradiction of character, because despite all of the dirty work Jack has done, he still has proven himself to understand the importance of not killing innocent life. Both from his personal experiences and by establishing that he had no desire to kill Drazen's family in Kosovo last year. After all that he's been through, I highly doubt he'd ever become something he hated.

It's only a matter of time before Michelle uses her evil woman powers to convince Tony to use his ambition and take command of CTU away from Mason. I don't think Michelle is evil necessarily, but she doesn't think Mason's capable of doing the job and she'll be key to getting him ousted.

That new guy who thinks he's Vin Diesel or a bald Keanu Reeves from The Matrix is no Milo, that's for damn sure.

Next week, we get back into the awesome action-packed Jack Bauer killing sprees we all love. I wonder if it'll be Jack Bauer vs the Military again or if we'll see an all-out shoot-em-up battle between two secret branches of our own government. That should be cool.

Then, we get the big segue to the grander scheme of things where Jack takes on more U.S. military personnel under the command of Col. Samuels(?) and we start moving towards the battle to save Palmer's presidency again. I wonder if we'll get a Guest Star as the Colonel.

(edited by SKLOKAZOID on 12.2.03 1304)
Dagent913
Bockwurst



Since: 18.11.02
From: Strong Island

Since last post: 5791 days
Last activity: 5321 days

#12 Posted on
Originally posted by haz

---

I guess that's why they put up a CRTC warning in Canada about excessive violence prior to this episode. That's the first time I've seen it for this show...



---


They had a disclaimer for the episode down here too. Likewise, I don't remember seeing one before either.


---

What if your grandfather was a kazoo?







Take the "Which Marvel Comics Hero are you" quiz!
Fazzle
Kishke



Since: 2.1.02
From: Wilmington, NC

Since last post: 5696 days
Last activity: 5297 days

#13 Posted on
Hi, Kate? Please die a horrible painful death. Get the hell off this show, you're annoying and Jack doesn't need a damn love interest. 12 hours ago he was barely able to do anything because he was still grieving.

Was I the only one hoping that Rayburn was Lynne's source? That would have been awesome. In a totally stupid non-sensical way, but still awesome.

Oh, and screw the new wannabe Milo.

Edit: I think they had a disclaimer for the plane crash episode as well, but not positive.

(edited by Fazzle on 12.2.03 1608)

---
ManiacalClown
Landjager



Since: 2.1.02
From: Houston, TX

Since last post: 2664 days
Last activity: 2663 days

#14 Posted on | Instant Rating: 10.00
Yes, there was one for the plane crash episode, probably because of the shrapnel.


---
Pearl Jam - Live in Little Rock: 119 Days & Counting


Ana Ng
Blutwurst



Since: 6.8.02
From: Naples, FL, USA

Since last post: 5955 days
Last activity: 5529 days

#15 Posted on
Originally posted by Dr Unlikely

---

George Mason is in a similar spot - he's dedicated the end of his life to stopping the bomb, willing to ignore Kim. I assume this is also because George Mason knows what the cool parts of the show are and wants to watch that stuff like us.

---


I love you man. I really do.

This week's markout moments:
The entire bit with Ali and Jack. Damn, that was good. I seriously believed Jack was gonna kill the kids, I seriously believed he DID kill the one kid, and for the first time, I had this awkward moment of "Man, Jack just went TOO far." And then it wasn't true, and the moment passed.

I *seriously* enjoyed seeing George Mason chew out Tony for worrying about Kim. NO ONE wants to think about Kim, there are much better things to worry about. Tony needs to get on the ball this season. He won us over with hard work and dedication last year, and now he's just having office flirtations and worrying about Kim. Meh.

Speaking of Kim, I was really hoping she'd spend the rest of the day in that cougar trap, or whatever it was. We could check in on her in split screen, sitting there with the blankest of expressions on her face and that would be it. Tell me that wouldn't have ruled.

Yeah, the plane crash episode had a disclaimer. I'm assuming because he killed that guy with a flare gun. DAMN, that was cool.


---

Think Happy Kurt Angle Thoughts.
Scar
Goetta



Since: 2.1.02
From: Dartmouth

Since last post: 3611 days
Last activity: 51 days

#16 Posted on
I fell in love with Jack (in a manly way), when he said to Ali: "I really hate you for making me do this.", or something to that effect.

Now I just hope Kim goes to that guy's house and goes to sleep for the rest of the night. But, that guy is way to creepy for that to happen. The girl gives dumb blondes a bad name.


---

Back to School.