cfgb
Bierwurst



Since: 2.1.02
From: Ottawa, Ontario

Since last post: 1027 days
Last activity: 9 days

#1 Posted on | Instant Rating: 7.63
I apologize for not starting the 2014 edition. I feel like I've let all of you down.

But, today kicked off the grand tradition of the Minnesota State Fair. I'm in the process of doing a 2+ week road trip through Northern and Middle America, and we timed this bad boy specifically to be here on opening day.

Coming with my wife and I was a local tour guide who knew the fair inside and out, and was able to direct us to all the hot spots. A gentle soul with a good sense of humor, and an even better sense of quality fair eats. Thanks, CRZ!

We wasted no time in getting breakfast, and he directed us to a doozy. From the Blue Barn, near the main gate, I shared a Chicken In The Waffle with my wife who picked at a few pieces. It's pieces of mildly spicey popcorn chicken, smothered in sausage gravy, with a chocolate ball at the bottom to keep the gravy from leaking. CRZ had Cowboy Dave's Cluck & Moo, which he's probably in a better position to describe.




Next up, my wife, who was more interested in the Sweet than the Savory, asked to drop in on Martha's Famous Cookies. Zed said they were overrated, Emily declared them the best cookies she's ever had, and ... I was facinated by the piles of stepped on cookies all over the place. Cookie footprints all over the booth area! They were underbaked, and thus quite soft and squishy, but Em makes better homemade fare IMO.




We checked out some live butterflies, and various award winning crafts & baked goods, killing a little time before the next fried food concoction. Years ago, I remember CRZ's threads constantly having question marks about the Spaghetti & Meatballs on a stick. I needed to know, once and for all, what the deal was. In short ... they were ok. I found the breading bland, the marinera little more than canned, but the meatball itself was well seasoned and quite delicious. It had about 3-4 noodles stuffed into the interior, poking their heads out like worms on a rainy day. Given the price, I'd probably never repeat, but for a novelty it was fun.




Emily & CRZ both got themselves some deep fried cheese curds from The Mouth Trap, and they were the absolute bomb. The breading was crunchy without being restrictive, and the curds ... oh man the curds. So soft, so warm, so salty ... just heaven. We were too busy falling in love with the cheese to take any pictures, but I assure you, photos do no justice to the amazeballs of the entire thing.

Off to the world of honey bees, where Emily engaged in some particularly challenging mental angst, before settling on a peach honey blend for take-home over a cinnamon blend. She'll likely be agonizing over this for years to come, but I trust her final call.

Nearby, CRZ & I got frozen cider. It's basically the world's most awesome freezie - quite big given the small $1.25 pricetag, and farm fresh. It was the perfect accompaniment to the viewing of Political Seed Art that followed.




Still in the farmers section, we eyeballed the produce - both the oversized prize winning variety, and the also prize winning perfectly presentable vegetables. For your viewing pleasure, here is a collection that the Food Network would kill for.




In the milk area, we checked out the first butter sculpture being worked over. Zed explained that every day, a different regional farm girl is sculpted live as part of their victory in the local farm beauty pageants. While I'm having a hard time imagining such a thing, the visual of the artist wrapped up in a parka while diligently working over the features of a young lady, while spinning around on a human lazy Susan was too much.

After quickly working through a Christmas lights display (in AUGUST?!? for shame, Minnesota!), we headed into the Miracle of Birth centre, featuring tons of pregnant animals. A pig in labour was all the rage, but we were unable to get past the throngs of admirers to get a close look, so we were forced to fawn over the 3 day old sheep instead, and the still pregnant cows.

The alpaca display was nearby, and they paca'd as much entertainment as they possibly could into the 3-4 minutes we gave them. We checked out some sheep being shorn, but didn't bother going to each pen, cuz if you've seen 20 shaggy sheep, you've seen 'em all.

Over to the Pickle Dog tent, where all 3 of us got down. A pickle dog is a pickle spear, with cream cheese, wrapped in a slice of pastrami. The entire concept is so basic, it's brilliant, and my wife is already planning lunches around the Pickle Dog when we get back to work (for 8 rough days before our next vacation).




We made a stop for Free Water from one of the local stations whose name I have forgotten, before the fish pond got our attention for awhile, featuring a wide array of Minnesota fish, big and small. This got the Fish Hunger rolling, and we made our way to the other side of the fair grounds towards Giggles. On the way there, however, we stopped in on the Fox Sports booth, where Emily and I got our photos taken as Serious Sports Broadcasters Manning The Booth. At the low price of Free, and packaged as a Precious Memory, it was worth it.

Giggles specializes in all kinds of fish related products, and this was to be our last stop of the day. My wife has been battling a cold for days now, and her energy levels had taken a hit. I had the Walleye Fries, which were exactly as described. CRZ had Walleye Cakes, which came dredged in a sauce that he said was positively delicious. I was too afraid to made the go, as I have an overwhelmingly awful phobia about mayonnaise lurking in nearly every special sauce on the planet (which I react REALLY poorly to), so I had to take his word for it. Here are the fries:




On the way out, Emily grabbed a bag of a dozen Tom Thumb mini donuts, which she eventually got through back at the hotel this evening. I didn't have any, but she was quite happy she made the purchase.

And that was that! While it would have been nice to have a little more energy to hang around another couple of hours to try another fried specimen or two, we had a fantastic time, and I believe we saw everything we came to see on the fair grounds.

We might hit the New York State Fair on our way home, as we're passing through that area on Labour Day, depending on how badly we're ready just to be back to the comfort of home. To be continued?

THE END

(edited by cfgb on 27.8.15 2254)
---

Kick of FEAR - An exaggerated recounting of professional wrestling's network of B-shows and colorful jobbers.
Promote this thread!
BigDaddyLoco
Scrapple



Since: 2.1.02

Since last post: 86 days
Last activity: 85 days

#2 Posted on | Instant Rating: 5.73
I'm so happy to see this thread back and that chicken in the waffle looks amazing. Was it as great as it sounds?


cfgb
Bierwurst



Since: 2.1.02
From: Ottawa, Ontario

Since last post: 1027 days
Last activity: 9 days

#3 Posted on | Instant Rating: 7.63
Originally posted by BigDaddyLoco

---

I'm so happy to see this thread back and that chicken in the waffle looks amazing. Was it as great as it sounds?



---


It was my favorite item of the day. Bliss.


---

Kick of FEAR - An exaggerated recounting of professional wrestling's network of B-shows and colorful jobbers.
pieman
As young as
he feels



Since: 11.12.01
From: China, Maine

Since last post: 35 days
Last activity: 23 hours


ICQ:
#4 Posted on | Instant Rating: 7.68


Thanks for the thread and the great photos, Chris! Have fun on the rest of your vacation!


---
Torchslasher
Knackwurst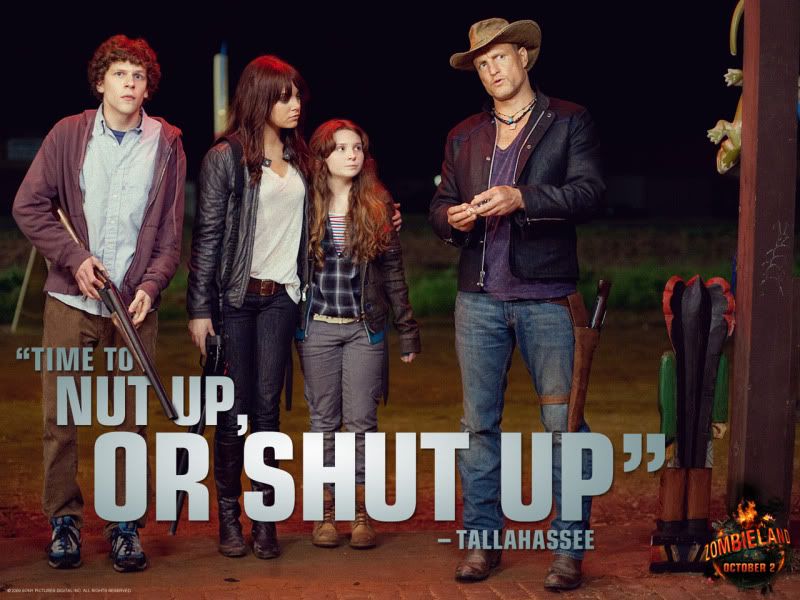 Since: 17.1.02
From: New F'n Jersey

Since last post: 7 days
Last activity: 7 days

#5 Posted on | Instant Rating: 5.35
Most of the food looks delicious, but I would probably puke if I had to eat that "pickle dog." That can't be real.



---

"Put on your helmets, we'll be reaching speeds of 3!"
"It was nice of you to give that dead woman another chance."
"All right, look alive everybody...oh sorry Susan."- MST3K: Space Mutiny

YOUR 2015 W NCAA March Madness tournament champion!
geemoney
Scrapple



Since: 26.1.03
From: Naples, FL

Since last post: 32 days
Last activity: 7 hours

#6 Posted on | Instant Rating: 8.02
The pickle dog (with salami, I think, instead of pastrami) is what my aunt would bring to family functions whenever a dish to pass was needed. It's to the point where family members demand she brings it (and often, it's the best thing about the get-togethers, but that's another story). I haven't ever seen it anywhere else, so it's interesting to see something so similar here.


---

@gregmparks - live Tweeting of Raw and Impact, wrestling thoughts and other slices of life.
CRZ
Big Brother
Administrator



Since: 9.12.01
From: ミネアポリス

Since last post: 10 days
Last activity: 2 days


ICQ:
#7 Posted on | Instant Rating: 9.18
First of all, to get a better overall sense of Fair fare, check out the yearly Heavy Table roundup (heavytable.com). Don't worry; I'll be right here when you get back.

OK, let's use my Foursquare history to augment cfgb's post.

12:14 WE'RE HERE! - Minnesota State Fairgrounds (Falcon Heights, MN)

Yahoo!

12:18 The Blue Barn (Saint Paul, MN)

The Cluck & Moo was pretty good! The beef chunks were large, if reminiscent of the Dinty Moore variety. The chicken shreds were almost lost between the brown gravy and the "mustard BBQ" sauce. Mashed potatoes were very hearty. This was a good "base" to prepare my gut for what was to come. I will PROBABLY pick up a Chicken in the Waffle on my next trip, although I don't remember liking it QUITE as much as he did.

Lulu's still has that lobster on a stick, but I told myself "never again" and stuck to it.

12:56 RC Cola Booth (Falcon Heights, MN)

One of the three places I pick up Dr Pepper on the fairgrounds

13:14 Creative Activites Building (Falcon Heights, MN)

My ex-father-in-law once again got the sweepstakes and big trophy in philately! He's a MACHINE; I think this is, like, the third or fourth (or more?) year in a row he's taken it.

13:37 Oodles Of Noodles (Saint Paul, MN)

I warned him about the spaghetti and meatball on a sick but he demanded the experience. I almost picked up something with "ostrich" in its name but passed. We also passed on the Nitro ice cream.

13:48 Mouth Trap Cheese Curds (Falcon Heights, MN)

Mandatory

Sadly, Axel's gave up their booth and now some boring burger place is there. So no wacky things on a stick from them and I'll actually have to visit their restaurant if I want some Bull Bites.

14:01 Agriculture Horticulture Building (Falcon Heights, MN)

Frozen cider also mandatory, even at $1.25 instead of 75¢ - passed on the honey ice cream this time around.

Seed art was OK. Two Trumps too many for me, but I'm big on depoliticizing my seed art.

14:46 Dairy Building - Minnesota State Fair (Saint Paul, MN)

Getting there right after a parade ended, we were kind of in a herd of people here, so there wasn't a really good opportunity to get in line for a malt, and the malts aren't quite good enough to wait in that kind of line anyway - but we saw giant blocks of uncarved butter!

14:57 Miracle Of Birth Center (Saint Paul, MN)

No poultry this year, and I didn't see any goats!

15:12 Alpacas (Falcon Heights, MN)

But alapacas are awesome

15:15 Sheep and Poultry Building (Saint Paul, MN)

Sheep only

15:25 Pickle Dog @ MN State Fair (Falcon Heights, MN)

This is almost prohibitively expensive these days but I always have to have one each year - they're really delicious, though

15:34 DNR Fish Pond (Saint Paul, MN)

No food here

15:39 KARE 11 Barn (Falcon Heights, MN)

Free water!

15:57 FOX Sports North Building (Saint Paul, MN)

No food!

16:16 The Pet Center (Saint Paul, MN)

Pet surgery! (No food)

16:37 Giggles' Campfire Grill - Minnesota State Fair (Falcon Heights, MN)

I got the walleye cakes because it was the coupon deal, but it's really more than one guy needs. I'm used to sharing food five or six ways, but I couldn't get these dudes to try anything of mine. I also declined the maple beer with bacon strip, deciding I was going alcohol-free (recovering from Wednesday) and had a Sierra Mist instead.

17:10 Mr E's Drink Time (Saint Paul, MN)

Another huge drink! (Wild Cherry Pepsi) I also carried the empty cup around for hours to save $1.50 later. I'm cheap.

Somewhere around here we walked back to the Transit Hub and I dropped off the Canadians.

18:02 State Fairgrounds Grandstand (Saint Paul, MN)

Nothing really exciting amongst the vendors but I did find the cleanest stall on the second floor to ... unload


18:44 WCCO At The MN State Fair (Saint Paul, MN)

Short line for photo op with the sports and weather guy, so I took advantage. (Photo on Facebook)

At this point, I ran into Kim and her folks because that's how my life works. While Kim and I each pretended the other person wasn't there, I got hugs from my ex-in-laws and got to congratulate "Pop" on another winning year in the Creative Arts Building.

18:54 Farmers Union At The State Fair (Falcon Heights, MN)

...so I decided I needed more sugar and caffeine and picked up my coupon-deal mocha frappe. It was so good I immediately regretted not asking for cfgb's coupon so I could get that deal again on my NEXT trip. (I'll probably get a "Swedish egg coffee" instead)

19:06 Culligan Water's Hydration Station (Saint Paul, MN)

Free water!!!!!!

I revisited the Creative Arts Building to check out the vendors...the vegetable peeler guy is still the best, but I didn't buy another one

19:23 Education Building - Minnesota State Fair (Falcon Heights, MN)

Nothing goin' on

19:35 Minnesota Newspaper Museum - State Fair (Falcon Heights, MN)

Still very cool

19:37 Fine Arts Building - Minnesota State Fairgrounds (Saint Paul, MN)

Art was...art

19:56 Eco experience at the Minnesota State Fair (Saint Paul, MN)

I decided not to get the same "poop fighter" photo I got last year...I don't know if I will be able to resist if I'm here again, though

20:18 Corn Roast (Falcon Heights, MN)

This is a mandatory, and after having some time to digest, I was ready

Trying to figure out how to kill some time while waiting for the fireworks, I opted out of eavesdropping on whichever version of "Styx" is now touring to head back to the barns

20:36 Cattle Barn MN State Fair (Falcon Heights, MN)

MOO

20:41 Swine Barn (Roseville, MN)

I actually got a better view of piglets here than I did at the Miracle of Birth center

20:53 DNR Building (Saint Paul, MN)

More fish, snakes, but I didn't get to hit the big display as it was closing early (buildings close at 9)

I parked on a bench near the Fish Pond and listened to the Ecuadorian band. I think the lead guy asked "One more?" about fifteen times while I was sitting there, in between pleas to visit the table to buy their CD.

21:47 Fried Pickles (Falcon Heights, MN)

AND FINALLY. One last mandatory stop for me, and I finally filled that cup I'd been carrying around for hours with a "half price" refill of Dr Pepper.

I listened to most of the Def Leppard set and fireworks were around 22:53. It's a tight six minutes of pyro. Back on the bus, and a mile walk back home I probably didn't need (my phone said "21,000 steps" despite me having to reboot it for sticking at 0 for a few hours before I noticed). So despite eating some really bad food and more sugary soda than I usually have in a week, as of this morning I'm still losing weight (and/or are really just dehydrated, but why be a killjoy?)

Looking over this itinerary, it looks like I need to hit the International Bazaar on my next trip and see if there's anything neat to eat there. I also need a root beer stop, and I might go for a crazy pizza from Blue Moon Cafe. I guess it depends how that Chicken in the Waffle treats me? I might actually get a Pronto Pup this year, too - why not?

(edited by CRZ on 29.8.15 1443)

---