It's False
Scrapple



Since: 20.6.02
From: I am the Tag Team Champions!

Since last post: 35 days
Last activity: 2 days

#1 Posted on | Instant Rating: 6.55
We've got a PPV this Sunday from a very hot TNA company. Let's take a look!

TNA World Heavyweight Championship: Bobby Roode vs. Austin Aries - It's funny how much things change in a month. I can't possibly imagine them taking the belt off Aries given how utterly glorious he's been in the last few months. Roode's been great, but you have to keep riding the hot hand! Aries wins clean.

BFG Series Match – Worth 20 Points, Ladder Match: AJ Styles vs. Kurt Angle vs. Christopher Daniels vs. Samoa Joe - Styles and Daniels are engaged in the Feud That Will Never End, so I'm ruling them out. It's a tough call between either Angle or Joe, but I'm going to go with Joe.

BFG Series Match – Worth 20 Points, Tables Match: Jeff Hardy vs. James Storm vs. Bully Ray vs. Robbie E - I'm ruling out Storm, since a Storm win would give him a near-insurmountable lead in the BFG series. If the rumors are true and Ray signed, I'll go with him. So yeah, I'll say Bully Ray.

BFG Series Match – Worth 20 Points, Falls Count Anywhere: Mr. Anderson vs. Rob Van Dam vs. The Pope Vs Magnus - I don't get what this company sees in Anderson, but I think he'll get the win here.

TNA Knockouts Title Match: Madison Rayne vs. Miss Tessmacher - I already explained in the Impact thread why this is such a moronic angle. I'm going to say Hebnerference backfires and Tessmacher retains.

Kid Kash And Gunner vs. Chavo Guerrero And Hernandez - The last Impact teased that Chavo and Hernandez want to chase the tag titles (and those should be some kick-ass matches with Kazarian and Daniels), so I'll go with the Mexican contingent to win.

X-Division Title Match: Kenny King vs. Zema Ion - The Sorenson Factor tells me they aren't pulling the plug on Ion anytime soon. Ion wins.


---

"Release the BOGUS!"

Promote this thread!
KJames199
Scrapple
Moderator



Since: 10.12.01
From: #yqr

Since last post: 14 hours
Last activity: 14 hours

#2 Posted on | Instant Rating: 8.60
Roode
Joe
Jeff
Anderson
Tessmacher
Chavo/Hernandez
Ion
lotjx
Scrapple



Since: 5.9.08

Since last post: 13 days
Last activity: 1 day

#3 Posted on | Instant Rating: 1.27
Aries
Joe
Storm
RVD
Madison
Chavo/Hernadez
King


---

The Wee Baby Sheamus.Twitter: @realjoecarfley its a bit more toned down there. A bit.
texasranger9
Merguez



Since: 9.1.11

Since last post: 7 days
Last activity: 8 hours

#4 Posted on | Instant Rating: 1.99
Austin Aries

Kurt Angle

Jeff Hardy

Rob Van Dam

Madison Rayne

Chavo Guerrero And Hernandez

Kenny King

Is this the up-to-date BFG leaderboard? Is there any house matches before the PPV? I am using it in my predictions. I see them wanting a lot of faces at the top for some reason. Thats why Jeff, Kurt and RVD get the 20 point bump. Aries would be a fresh match up for anyone really on this list. Outside of Ray and Joe. They really missed out not having Kazarian in the BFG. He should of took out Pope and stole his spot. There could of been many more tag matches in the series. Daniels/Kazarian, Kurt/AJ, Joe/Magnus, Strom, Ray, and Hardy all come from tag backgounds.

BOUND FOR GLORY SERIES LEADERBOARD
1. James Storm - 66
2. Samoa Joe - 53
3. Kurt Angle - 48
4. Mr. Anderson - 40
5. Jeff Hardy/Rob Van Dam - 35
7. Christopher Daniels - 33
8. Bully Ray - 28
9. Magnus - 21
10. AJ Styles - 16
11. The Pope - 7
12. Robbie E - 5

(edited by texasranger9 on 10.8.12 1749)

(edited by texasranger9 on 10.8.12 1752)
BigDaddyLoco
Scrapple



Since: 2.1.02

Since last post: 7 days
Last activity: 6 days

#5 Posted on | Instant Rating: 6.28
Aries gets the win, but with a no rematch clause and Roode not in BFG I'm not sure what he goes and does next.

Samoa Joe is getting the win in the ladder match. They seem reengaged with him, this should be an excellent match. Kurt Angle pulls a stunt that might cripple or kill him.

I can see Hardy getting the win here, but Bully Ray is one of the featured players right now and he needs to make a comeback in the standings so the win goes to Ray

This match won't be much to look at. The Pope wins here, picks up some points in the standings before getting lost in the shuffle again.

Madison Rayne

Team Chavo because they need to reestablish the tag division.

Kenny King because they don't mind passing this belt around.




(edited by BigDaddyLoco on 10.8.12 1900)
Peter The Hegemon
Lap cheong



Since: 11.2.03
From: Hackettstown, NJ

Since last post: 51 days
Last activity: 21 hours

#6 Posted on | Instant Rating: 6.58
Aires. Makes more sense to do the no-rematch thing if the champ is going to retain.

Styles.
Bully Ray.
Anderson. All for the same reason: keeping the Big Friendly Giant series close and interesting.

Rayne. Putting a title on someone for kissing a Hebner sounds like just the right level of stupidity for TNA. (But to make It's False feel a little better: isn't Hebner the storyline head official? Maybe he gets to decide who's assigned to the match. Lame, but it's the best I got.)

Chavo/Hernandez. Never bet against the familiar face in his first PPV match with the company.

Ion. Is Kenny King the only veteran of Tough Enough on US television at the moment?


Torchslasher
Knackwurst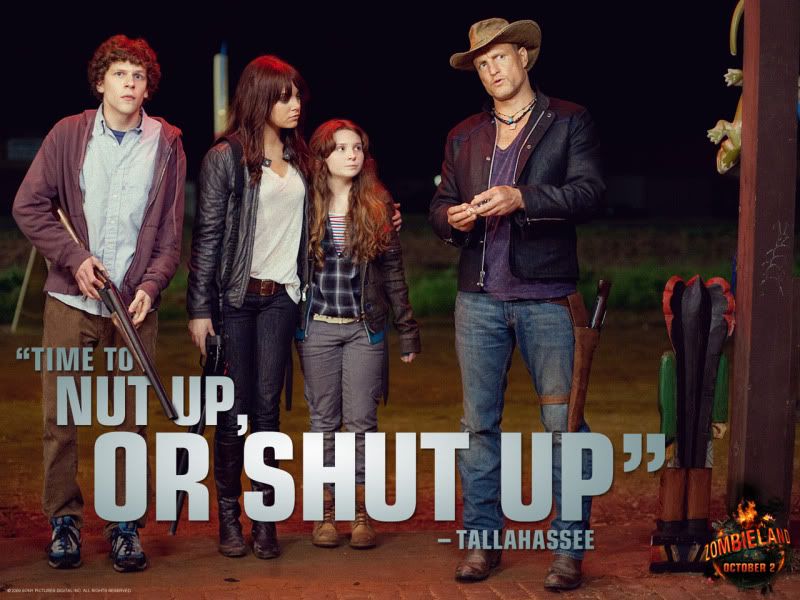 Since: 17.1.02
From: New F'n Jersey

Since last post: 44 days
Last activity: 44 days

#7 Posted on | Instant Rating: 5.36
Roode over Aries. Next title shot will go to Sting again.

AJ Styles wins the ladder match. Claire celebrates, but AJ blows her off again.

Jeff Hardy wins the tables match, putting Robbie E through the table. During the match, Aces and Eights attacks Bully Ray and takes him away, thereby sending him to (insert new wrestling promotion here).

The Pope wins the falls count anywhere match...you know, for the congregation.

Rayne pins Miss Tessmacher with help from Hebner, continuing the worst angle in TNA.

Mexican America version 2.0 beats Gunner and Kashy.

Ion beats King. Jesse Sorenson watches intently, then makes belt motion to Ion.


---

"Put on your helmets, we'll be reaching speeds of 3!"
"It was nice of you to give that dead woman another chance."
"All right, look alive everybody...oh sorry Susan."- MST3K: Space Mutiny
Click Here (facebook.com)
Scottyflamingo
Bratwurst



Since: 23.6.10
From: Auburn, AL

Since last post: 1741 days
Last activity: 1470 days

#8 Posted on | Instant Rating: 2.41

TNA World Heavyweight Championship: Bobby Roode vs. Austin Aries
This is really a coin flip. If they want Storm Vs Roode at BFG, then Roode takes it here. However, I think they may realize that that ship has sailed and they have something in Aries.
WINNER: Aries

BFG Series Match – Worth 20 Points, Ladder Match: AJ Styles vs. Kurt Angle vs. Christopher Daniels vs. Samoa Joe
MOTY Contender right here. Should be worth the price of admission. Wish they'd use different stips. Hardy and RVD are ladder guys.
WINNER: Joe

BFG Series Match – Worth 20 Points, Tables Match: Jeff Hardy vs. James Storm vs. Bully Ray vs. Robbie E
If Bully wins, he's tied for third and could be a threat to win, which would support my theory that A&8's are working for Joe to help him win BFG. Plus it is his match.
WINNER: Bully

BFG Series Match – Worth 20 Points, Falls Count Anywhere: Mr. Anderson vs. Rob Van Dam vs. The Pope Vs Magnus
I'd prefer having Storm instead of RVD here. This could be good, but I'm not expecting anything amazing. This is either RVD or Anderson.
WINNER: Anderson

TNA Knockouts Title Match: Madison Rayne vs. Miss Tessmacher
If Madison doesn't win then the whole Hebner angle is kinda pointless.
WINNER: Rayne

Kid Kash And Gunner vs. Chavo Guerrero And Hernandez WINNERS: Chavo/Supermex

X-Division Title Match: Kenny King vs. Zema Ion
They are building to Sorenson unfortunately.
WINNER: Ion
CruelAngel777
Sujuk



Since: 7.4.02

Since last post: 627 days
Last activity: 610 days

#9 Posted on | Instant Rating: 4.49
Aries
Joe
Storm
Magnus
Rayne
Supermex/Chavo
Ion
Dionysus
Boudin rouge



Since: 10.7.11
From: San Francisco, CA

Since last post: 8 hours
Last activity: 8 hours

#10 Posted on | Instant Rating: 5.76


TNA World Heavyweight Championship: Bobby Roode vs. Austin Aries
Austin Aries is fun, but he's not part of the main plotline of the 2011-2012 season. Aries briefly ending Roode's reign is akin to Luger briefly ending Hollywood Hogan's 1996-1997 reign. Its a big deal, but its necessarily a short part of the overall story.
Winner: Bobby Roooooooode!

BFG Series Match – Worth 20 Points, Ladder Match: AJ Styles vs. Kurt Angle vs. Christopher Daniels vs. Samoa Joe
Daniels and Joe are great at not winning. So is Styles as of late. That leaves Angle, the only guy in this bunch who has been a world champ in the past two years.
Winner: Kurt Angle

BFG Series Match – Worth 20 Points, Tables Match: Jeff Hardy vs. James Storm vs. Bully Ray vs. Robbie E
Robbie T puts Hardy through a table, and Robbie E celebrates. Unfortunately for Mr. E, he then finds out that because Mr. T wasn't part of the match the match must continue. Aces and Eights take out Ray, before turning on Storm. Hardy overcomes the odds and obtains vengeance on Los Robbies for the win.
Winner: Jeff Hardy

BFG Series Match – Worth 20 Points, Falls Count Anywhere: Mr. Anderson vs. Rob Van Dam vs. The Pope Vs Magnus
I am just going to pretend that its 2010 and root for the Pope.
Winner: "The Pope" D'Angelo Dinero

TNA Knockouts Title Match: Madison Rayne vs. Miss Tessmacher
Rayne finally has her groove back.
Winner: Madison Rayne

Kid Kash And Gunner vs. Chavo Guerrero And Hernandez
Chavo's hot streak continues.
Winners: Chavo Guerrero and Hernandez

X-Division Title Match: Kenny King vs. Zema Ion
Kenny King seems to be this year's big RoH pickup. Those guys get good runs.
Winner: Kenny King
Ecks
Boerewors



Since: 18.7.02
From: Canada

Since last post: 128 days
Last activity: 128 days

#11 Posted on | Instant Rating: 7.05
Austin Aries
Kurt Angle
Jeff Hardy
Mr. Anderson
Madison Rayne
Chavo Guerrero & Hernandez
Kenny King
FLRockAndLaw
Kishke



Since: 2.1.02
From: Central Florida, somewhere between Orlando and Tampa, U.S.A.

Since last post: 815 days
Last activity: 130 days

#12 Posted on | Instant Rating: 3.34
Here are some more thoughts from a demented mind in Central Florida:
---
Aries over Roode
Joe over Daniels, Styles, & Angle
Hardy over Storm, Ray, & Robbie
Anderson over RVD, The Pope, & Magnus
Rayne over Tessmacher for the title
Chavo & Hernandez over Kash & Gunner
Ion over King (unless Sorensen shows up during the match, in which case, King wins)


---

Why yes, I am both a musician and a lawyer. Thanks for asking. :)