TheOldMan
Landjager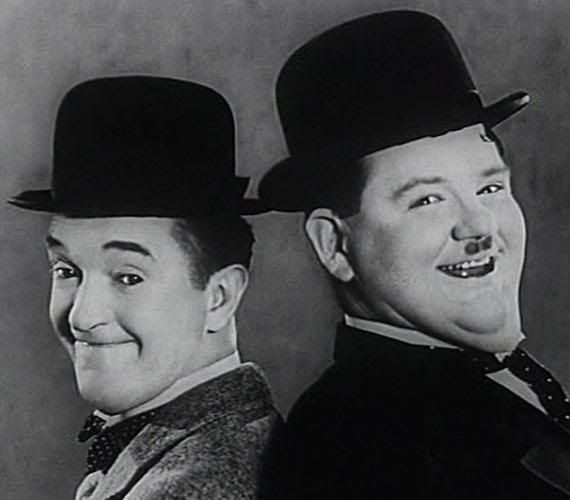 Since: 13.2.03
From: Chicago

Since last post: 1538 days
Last activity: 125 days

#1 Posted on | Instant Rating: 5.51
(Well it wasn't quite Game 162, but that was a tasty night of elimination baseball, especially for the pitchers duel aficionados out there.)


DETROIT TIGERS (95-67) vs. TEXAS RANGERS (96-66)
ST. LOUIS CARDINALS (90-72) vs. MILWAUKEE BREWERS (96-66)

=========================================

AL Games on FOX, NL Games on TBS (all times Eastern)


-Saturday, October 8

Tigers (Verlander, 24-5 2.40) at Rangers (Wilson, 16-7 2.94), 8:05pm


-Sunday, October 9

Cardinals (Garcia, 13-7 3.56) at Brewers (Greinke, 16-6 3.83), 4:05pm
Tigers (Scherzer, 15-9 4.43) at Rangers (Holland, 16-5 3.95), 7:45pm


-Monday, October 10

Cardinals (Jackson, 12-9 3.79) at Brewers (Marcum* 13-7 3.54), 4:05pm


-Tuesday, October 11

Rangers (Lewis 14-10 4.40) at Tigers (Fister, 11-13 2.83), 8:05pm


-Wednesday, October 12

Rangers (Harrison 14-9 3.39) at Tigers (Porcello 14-9 4.75), 4:19pm
Brewers (Gallardo 17-10 3.52) at Cardinals (Carpenter 11-9 3.45), 8:05pm


-Thursday, October 13

Rangers (Wilson) at Tigers (Verlander), 4:19pm**
Brewers (Wolf* 13-10 3.69) at Cardinals (Lohse 14-8 3.39), 8:05pm


-Friday, October 14

Brewers (Greinke) at Cardinals (Garcia*), 8:05pm**


-Saturday, October 15

Tigers (Scherzer*) at Rangers (Holland*), 8:05pm**


-Sunday, October 16

Cardinals (Jackson*) at Brewers (Marcum*), 4:05pm**
Tigers (Fister*) at Rangers (Lewis*), 8:05pm**


-Monday, October 17

Cardinals (Carpenter*) at Brewers (Gallardo*), 8:05pm**


(* - pitcher currently "TBA", expected rotations listed)
(** - if necessary)

===================================

Prediction: With hearing Eric Turner and Tinie Tempah so much between TBS and MLB Network the last couple of weeks, I can't help thinking that it somehow has to end up being John Cena vs CM Punk at the World Series.

Tigers in 7 (Can't bet against Verlander and Valverde)
Brewers in 6 (I say 6 games because the Crew better beat them before Carpenter gets the ball for a game 7)


---

Promote this thread!
SchippeWreck
Banger



Since: 26.3.03
From: Glendale, CA

Since last post: 359 days
Last activity: 107 days

#2 Posted on | Instant Rating: 7.84
Anyone but the Cardinals!

Actually, I prefer this year's LCS, with three teams I like and one I just kinda dislike, to last year's, with three teams I loathe and one I like.

Brewers and Tigers, both in 6.


---

"It's magic! We don't need to explain it!"
It's False
Scrapple



Since: 20.6.02
From: I am the Tag Team Champions!

Since last post: 452 days
Last activity: 246 days

#3 Posted on | Instant Rating: 6.37
Tigers in 7 (with Verlander winning all three of his starts)
Brewers in 5 (with Carpenter accounting for the Cards' only win)


---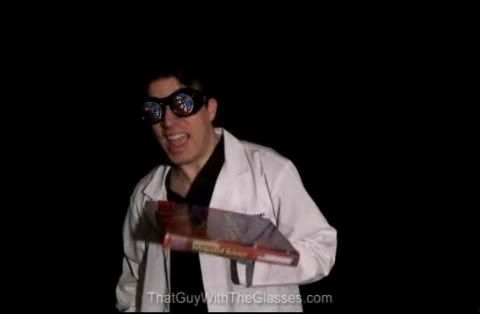 "I brought SCIENCE!"
Eddie Famous
Andouille



Since: 11.12.01
From: Catlin IL

Since last post: 873 days
Last activity: 414 days

#4 Posted on | Instant Rating: 4.42

Someone noted that this is the first time a league championship series has been played between two teams that previously faced each other in the World Series.


---

Sports Director Neuhoff Media Danville, IL
WDAN - K-ROCK - D-102

Announcer for Heritage Wrestling Television
Interim CEO Heritage Wrestling Coalition
Big Bad
Scrapple



Since: 4.1.02
From: Dorchester, Ontario

Since last post: 180 days
Last activity: 76 days

#5 Posted on | Instant Rating: 6.27
Was gonna pick the Rangers even before tonight's win, since they're the quiet team that just takes care of business all year long. Also, Verlander is spent --- he's thrown a ton of innings this year. Rangers in six.

Brewers in six


---

"It breaks your heart. It is designed to break your heart. The game begins in the spring, when everything else begins again, and it blossoms in the summer, filling the afternoons and evenings, and then as soon as the chill rains come, it stops and leaves you to face the fall alone." --- Bart Giamatti, on baseball
ekedolphin
Scrapple



Since: 12.1.02
From: Indianapolis, IN; now residing in Suffolk, VA

Since last post: 1 day
Last activity: 3 hours

#6 Posted on | Instant Rating: 3.10
HISTORICAL PERSPECTIVE:

Two of the four remaining playoff teams, the Texas Rangers and Milwaukee Brewers, have never won a World Series, though both of them have previously won league pennants.

American League Championship Series

The Detroit Tigers (established 1894) are 27 years removed from their last World Series win in 1984. Four-time champions, they also won the World Series in 1935, '45 and '68. They have won ten American League pennants, most recently in 2006 after many years of futility in between.

The Texas Rangers (established 1961 as the second Washington Senators team, moving to Texas in 1972) have never won the World Series. They are the defending American League champions, losing the World Series last year to the San Francisco Giants. It was their first league pennant. The Rangers have made the playoffs only five times in their 50-year history, and fans of the franchise had to wait 35 years (from 1961 to '96) before seeing them make their first trip to the postseason.

National League Championship Series

The Milwaukee Brewers (established as the Seattle Pilots in 1969, moving to Milwaukee in 1970) have never won the World Series. They won their only league pennant, which was an American League pennant, 29 years ago in 1982. Not known for being frequent visitors to the postseason, this is only their fourth playoff appearance in franchise history.

The St. Louis Cardinals (established in 1882 as the St. Louis Brown Stockings, becoming the Cardinals in 1900) are 10-time World Series champions, only five years removed from their most recent win in 2006. They have won more World Series championships than any other National League team, and any team in the majors except the New York Yankees. Their previous title wins came in 1926, '31, '34, '42, '44, '46, '64, '67, '82 and 2006.


---
"Hold on, hold on, hold on... this doesn't happen a lot, I need to savor this... I am the most normal person in the room."
--Ethan, Ctrl+Alt+Del
Fan of the Indianapolis Colts (Super Bowl XLI Champions), Indiana Pacers and Washington Nationals
Certified RFMC Member-- Ask To See My Credentials!
Co-Winner of Time's Person of the Year Award, 2006
PeterStork
Sujuk



Since: 25.1.02
From: Chicagoland with Hoosiers, or "The Region"

Since last post: 1543 days
Last activity: 1306 days

#7 Posted on
First half Cardinals =/= Second half Cardinals. The latter team took five of six from Milwaukee in the last month and has bulletin board material at this point, plus squirrel power.

Cards in seven and this week will kill me.


---

exit 670 dot com | digital route 66
StaggerLee
Scrapple



Since: 3.10.02
From: Right side of the tracks

Since last post: 21 days
Last activity: 14 days

#8 Posted on | Instant Rating: 1.63
Cardinals in 6. Tigers in 7.

(Although I do remember hearing some statistician who developed this formula that predicts WS Winners 97% of the time, and he said the Brewers would win. And this was almost two months ago.)


(edited by StaggerLee on 9.10.11 1538)
Peter The Hegemon
Lap cheong



Since: 11.2.03
From: Hackettstown, NJ

Since last post: 34 days
Last activity: 8 hours

#9 Posted on | Instant Rating: 5.42
Originally posted by ekedolphin

---

HISTORICAL PERSPECTIVE:

---


I want to say something about this being the first time that all four teams in the LCSs are from the heartland. It's kind of tough to make it clear, since people usually don't think of Texas as the midwest (even though it's due south of the midwest), and you can't say they're all in the same time zone since Detroit is in the Eastern time zone. Um...the first time none of the four is from a state that's near one of the coasts? I dunno, but given how much success the Eastern seaboard and California teams have had, it seems somewhat notable anyway.