CajunMan
Boudin blanc
No longer registered



Since: 2.1.02
From: Give me a Title shot!

Since last post: 2379 days
Last activity: 1517 days

#22 Posted on | Instant Rating: 0.88
Boy everyone picking the Cowboys now? I mean I know it is only preseason, but that performance vs Houston Sat. was awful. Didn't the Cowboys already job to the Raiders too?

And the Jets?? Wow
dMr
Andouille



Since: 2.11.02
From: Edinburgh, Scotland

Since last post: 689 days
Last activity: 76 days

#23 Posted on | Instant Rating: 6.93
Originally posted by CajunMan

---

Boy everyone picking the Cowboys now? I mean I know it is only preseason, but that performance vs Houston Sat. was awful. Didn't the Cowboys already job to the Raiders too?

And the Jets?? Wow

---


Number of people picking the Cowboys in this thread = 1
Importance of preseason results = 0

For further evidence of the latter point please refer to points scored and wins recorded by the Bills and Rams over the weekend.

Just to keep you happy though, *I* will pick the Cowboys.

To get to the Super Bowl anyway, where they will lose to New England.

Beyond that I have few predicitons. I like the look of Green Bay this year and they could go a long way. Like others in this here thread I'm unconvinced by the merits of the Jets and I'm not sold on the Ravens neither.

Mostly though, I fear that I will spend much of this year being disappointed in Kevin Kolb. I hope I'm wrong.



Reverend J Shaft
Toulouse




Since: 25.6.03
From: Home of The Big House

Since last post: 16 days
Last activity: 12 hours

#24 Posted on | Instant Rating: 2.12
AFC East: Patriots, *Jets, Bills, Dolphins
AFC North: Ravens, Steelers, Bengals, Browns
AFC South: Colts, *Texans, Titans, Jaguars
AFC West: Chargers, Chiefs, Broncos, Raiders

NFC East: Eagles, *Cowboys, Giants, Redskins
NFC North: Packers, Vikings, Lions, Bears
NFC South: Saints, *Falcons, Panthers, Buccaneers
NFC West: 49ers, Rams, Cardinals, Seahawks


AFC Playoffs
Ravens over Jets
Texans over Chargers
Colts over Texans
Ravens over Patriots
Ravens over Colts

NFC Playoffs
Falcons over Eagles
49ers over Cowboys
Falcons over Packers
Saints over 49ers
Saints over Falcons


SUPER BOWL: Ravens over Saints
Broncolanche
Sujuk



Since: 2.6.03
From: Littleton, CO

Since last post: 2444 days
Last activity: 1696 days

#25 Posted on | Instant Rating: 4.48
Originally posted by StingArmy

---

Originally posted by Broncolanche

---

Originally posted by BigDaddyLoco

---

It wouldn't surprise me if McDaniels feels some heat by the end of the year. This team could be terrible.



---

Drafting Tebow bought him more time,

---


Really? Because from everything I hear his trading up into the first round to get a guy most people regarded as a third-round-at-best prospect might be part of his undoing if things don't go well.

- StingArmy

---
He has more time in the sense that he has two years to develop Tebow. If he busts in 2012 and the Broncos finish with a poor record, then I'm sure McDaniels is gone.

E: I also should point out that there were other teams ready to take Tebow in the first, most notably the Patriots.

(edited by Broncolanche on 30.8.10 1145)
Texas Kelly
Lap cheong



Since: 3.1.02
From: FOREST HILLS CONTROLS THE UNIVERSE

Since last post: 204 days
Last activity: 22 days


ICQ:
#26 Posted on | Instant Rating: 3.16
Ladies and gentlemen, the following public service message is brought to you by your friends from D-Generation X, who would like to remind each and every one of you that if you're not down with that, we've got two words for you...
---

AFC EAST
-----
N.Y. Jets [2]
New England
Miami
Buffalo

AFC NORTH
-----
Baltimore [1]
Cincinnati [5]
Pittsburgh
Cleveland

AFC SOUTH
-----
Indianapolis [3]
Houston [6]
Tennessee
Jacksonville

AFC WEST
-----
Denver [4]
San Diego
Oakland
Kansas City

AFC PLAYOFFS
----------
Houston def. Indianapolis
Cincinnati def. Denver
=====
Baltimore def. Houston
N.Y. Jets def. Cincinnati
=====
Baltimore def. N.Y. Jets

NFC EAST
-----
Dallas [2]
N.Y. Giants
Philadelphia
Washington

NFC NORTH
-----
Green Bay [1]
Minnesota [5]
Chicago
Detroit

NFC SOUTH
-----
Atlanta [3]
Tampa Bay [6]
New Orleans
Carolina

NFC WEST
-----
San Francisco [4]
Arizona
Seattle
St. Louis

NFC PLAYOFFS
----------
Atlanta def. Tampa Bay
San Francisco def. Minnesota
=====
Green Bay def. San Francisco
Atlanta def. Dallas
=====
Green Bay def. Atlanta

SUPER BOWL
-----
Green Bay def. Baltimore

The NFC South prediction will only make sense to anyone who's also a fan of one of its teams, but all historical precedent has it playing out exactly that way (since even I don't have the balls to pick the Bucs to win the division).


---
read a bunch of incoherent nonsense
now 52% more incoherent!
smark/net attack Advisory System Status is: Elevated
(Holds; June 18, 2006)
While the switch from Cena to RVD should alleviate some complaints, the inevitability of the belt's return to Cena (note where Summerslam is this year) and the poor initial showing by the new ECW are enough to keep the indicator where it is for now. The pieces are in place, though, especially on RAW, for improvements to be made to the IWC's psyche in the near future.
The Thrill
Banger



Since: 16.4.02
From: Green Bay, WI

Since last post: 1470 days
Last activity: 104 days

#27 Posted on | Instant Rating: 4.25
Welcome home, men of the 2nd Bn, 127th Infantry, 32d "Red Arrow" Brigade, WI Army National Guard! Job well done in Iraq!

If the Pack makes the Super Bowl, and I end up covering it, I promise a pic from the stadium on game day just for all you W'ers.

*crosses fingers and hopes like hell*


---
NWA Wisconsin...Live, Local Pro Wrestling! Now on Facebook!


supersalvadoran
Sujuk



Since: 10.1.08
From: westbury, new york

Since last post: 586 days
Last activity: 136 days

#28 Posted on | Instant Rating: 4.20
AFC East: Patriots (11-5)/ Jets (10-6)WC/ Dolphins (9-7)/ Bills (3-13)
AFC North: Ravens (14-2)/ Steelers (8-8)/ Bengals (7-9)/ Browns (5-11)
AFC South: Colts (11-5)/ Texans (9-7) WC/ Titans (7-9)/ Jaguars (5-11)
AFC West: Chargers (10-6)/ Raiders (9-7)/ Broncos (5-11)/ Chiefs (4-12)

NFC East: Cowboys (12-4)/ Eagles (9-7)WC/ Giants (7-9)/ Redskins (7-9)
NFC North: Packers (11-5)/ Vikings (9-7)/ Bears (6-10)/ Lions (5-11)
NFC South: Saints (12-4)/ Falcons (11-5)WC/ Panthers (8-8)/ Bucs (2-14)
NFC West: 49ers (10-6)/ Cardinals (8-8)/ Seahawks (6-10)/ Rams (6-10)

Playoffs

AFC- Week 1: Chargers def. Jets/ Patriots def. Texans
Week 2: Patriots def. Colts/ Chargers def. Ravens
Championship: Patriots def. Chargers

NFC- Week 1: Falcons def. 49ers/ Packers def. Eagles
Week 2: Falcons def. Cowboys/ Saints def. Packers
Championship: Falcons def. Saints

Super Bowl: Falcons def. Patriots


---
Torchslasher
Knackwurst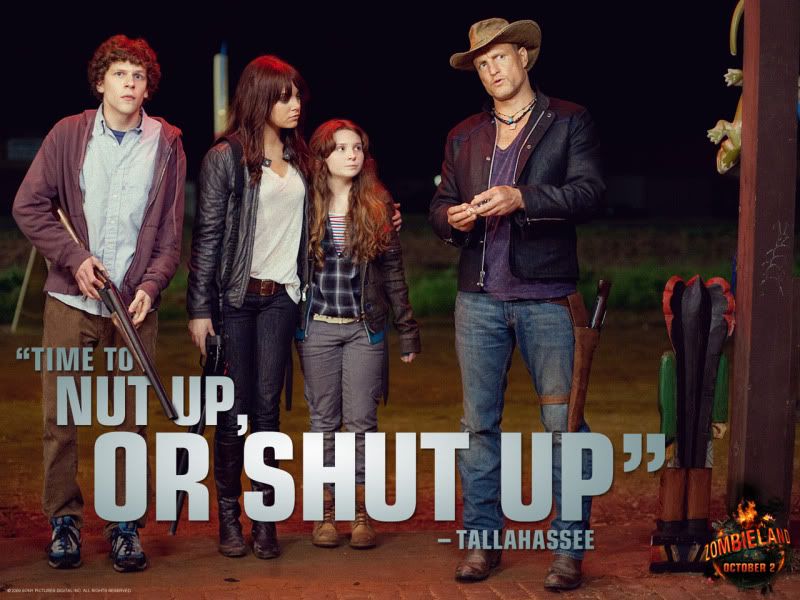 Since: 17.1.02
From: New F'n Jersey

Since last post: 45 days
Last activity: 44 days

#29 Posted on | Instant Rating: 3.87
AFC East- Jets, Pats with wildcard
AFC North- Ravens
AFC South- Colts
AFC West- Chargers, Raiders with wildcard (they say I'm a dreamer)

NFC East- Cowboys
NFC North- Vikings, Packers with wildcard
NFC South- Saints, Falcons with wildcard
NFC West- 49ers

AFC Playoffs- Colts beat Pats, Jets beat Raiders
Jets beat Chargers, Ravens beat Colts
Jets beat Ravens

NFC Playoffs- Packers beat 49ers, Cowboys beat Falcons
Vikings beat Packers, Saints beat Cowboys
Vikings beats Saints

Super Bowl- Vikings beat Jets
Favre rides off into the sunset with the championship


---

"Put on your helmets, we'll be reaching speeds of 3!"
"It was nice of you to give that dead woman another chance."
"All right, look alive everybody...oh sorry Susan."- MST3K: Space Mutiny
Click Here (myspace.com)
Pages: Prev 1 2