geemoney
Scrapple



Since: 26.1.03
From: Naples, FL

Since last post: 11 days
Last activity: 2 hours

#1 Posted on | Instant Rating: 5.43
-WWE open.

-A video package takes us back to three weeks ago on RAW when he decided he'd face Batista at WrestleMania. Then we get clips from the tag match last Sunday at No Way Out.

-We go right to the ring where Michael Cole is waiting, as we are taped from San Diego California. Cole brings out Batista. Batista is not apologizing for his actions at NWO, earning boos from the fans. They're bleeping "bitch"? He promises a match we'll never forget at WrestleMania. Well, let it be for the right reasons. Perfectly fine interview from Batista.

-Tonight, Rey Mysterio makes a special appearance in his hometown! We get a look back at Rey-Rey's career, which amounts to him and Eddie winning the tag titles in 2005. Oh, I guess we'll probably get a career moment before each break. Makes sense.

[Break]

Maryse has FINALLY gotten out of the tub. She welcomes us back to Smackdown. In a qualifying match for MITB at WM, Kane takes on King Booker in a Falls Count Anywhere Match.

(1) MATT HARDY, PAUL LONDON AND BRIAN KENDRICK VS. JOEY MERCURY, DEUCE AND DOMINO
Hey, the Greasers didn't disappear after they lost to London and Kendrick like everyone else! Deuce has to be held back from attacking before the bell. Mercury and Hardy start things off. Mercury immediately backs Hardy into the heel corner. Deuce and Domino get knocked out of the ring by the Champs, and on the outside to join them goes Mercury. Hardy working the left arm of Mercury and Kendrick gets the tag. Double-team, and a nice double hip-toss. London is in now, and another quick tag to Kendrick. He gets pulled off the top rope by Domino, and Kendrick is favoring the arm. Tag is in to Deuce and he goes right after the injured arm of Kendrick. Domino now in and they try to cut the ring in half. They really work over Kendrick here, which is the same formula we've seen for the last four Smackdowns now. We take a break now, unusual, as both men were actually IN the ring.

[Break]

Kendrick is still on the mat when we return. Mercury is in and he gets a near-fall. Mercury cheap-shots London and tried to do the same to Hardy, but Hardy nails him and Kendrick finally makes the tag. Side effect by Hardy on Mercury gets two. Bulldog, and he takes out Domino with a dropkick at the same time. Leg-drop off the middle rope but Deuce breaks up the count. The tag champs take out the Greasers on the outside. Joey tries to use the face-guard as a weapon, but Matt ducks and hits his finisher for the win.

WINNERS: Hardy, London and Kendrick at 11:21
Pretty good match- I'm actually glad they took a break during the middle of the match because that was a LONG beat-down on Kendrick.

-Kristal interviews Vickie Guerrero backstage. She says the thing at NWO she was talking about has already been taken care of. Then Kristal hugs her. What's with those two?

-Highlights of Monday's MITB qualifying match. Tonight, Kane faces King Booker, Fall Count Anywhere, in a qualifying match.

[Break]

-Another Rey Mysterio career highlight is him winning the 2006 Royal Rumble.

(2) CHAVO GUERRERO VS. SCOTTY 2 HOTTY
This is a non-title match. Why Scotty gets the match, who knows. And why it's non-title.....well, to the match. Guerrero gets the advantage early on. Scotty fights back with right hands and gets a few hip-tosses. Gregory Helms is watching the match on a backstage monitor. Scotty tries to hit the ten-count of punches in the corner, but Chavo shoves him over the top rope to the floor. Scotty makes it in at eight. Chavo lands some uppercuts on the former Tag Champion. I must say, I liked the tag team "Too Much" a lot better than "Too Cool." Side-suplex by Chavo and he gets a surfboard-like submission manuever in there, then goes to a more traditional surfboard. Chavo really working on that back. The crowd not getting behind Scotty's comeback. Inside cradle gets two from Scotty. Chavo though takes control back as JBL says Scotty invented the worm in Calgary Alberta against the APA. We'll have our fact-checkers look into that. The crowd seems to be booing Scotty at this point. He hits a back-body drop and signals for the worm. But before he can set it up, Chavo catches him and hits the Three Amigos. Scotty turns things around and Chavo is down for the Worm. He hits the chop and Chavo slides to the outside. Wow, Scotty hits a somersault dive from the apron onto Chavo. Chavo rolls through a roll-up and gets one of his own, using the ropes for leverage and the pin.

WINNER: Guerrero at 7:38
He needs help to be Scotty in a non-title match? Looks like they're setting Chavo up as a lame Cruiserweight Champ like Helms.

-RAW Rebound.

[Break]

-Rey's next career moment: Beating Angle at WrestleMania for the World Title.

(3) KING BOOKER VS. KANE- FALLS COUNT ANYWHERE, MITB QUALIFYING MATCH
Booker with some right hands to Kane in the corner. Kane hits a big boot and Booker goes to the outside. He guts hung throat-first over the railing. Hey, what's Mickie Henson doing on Smackdown? Is nothing in the brand split sacred? Kane now choking Booker in the ropes inside the ring. Booker fights back, as lots of punching and kicking take over the offense here. Booker gets a two count on Kane, then sends him to the outside. JBL says "It's all legal!" after Booker throws Kane against the steps and the announce table. But those are legal in a regular match anyway, really. Booker tries to use the ring bell on Kane with no success. They're fighting in the aisle now. Queen Sharmell looks on with concern. Booker with a DDT on the steel in the stage area, but only gets a two-count. Booker lays some boots into his opponent and still only gets a two. Scissors kick misses and Kane fights back. Kane throws Booker into the steel steps and a pin attempt gets two. The match has really slowed down now. After a distraction by Sharmell, Kane gets hit with the ring bell by the King as we take a break.

[Break]

We return with Booker with an Jericho move #131 (ARM-BAR) on Kane. Booker propels Kane back to the outside through the second rope. Steel chair by Booker backfires and he uses it on the King. Kane to the top, comes down with a big clothesline for a two-count. Sidewalk slam by Kane for two. Booker hangs onto the ropes, and then back-drops Kane out of the ring. Booker, off the apron, gets caught for a chokeslam, but Great Khali interferes. Khalie does his chop to the head and headbutts. Kane gets thrown through the barricade (which would've looked better had Khali thrown him with ANY force). Booker covers for the pin as Khali heads to the back.

WINNER: Booker at 17:54
Way too long. Remember when Falls Count Anywhere matches were actually fun and went to the backstage area and everything?

[Break]

-We get a look at what happened moments ago. Backstage, Booker and Sharmell celebrate, until Khali crashes the party. He just kinda stands there as Booker shakes his hand.

-Clips of Ashley revealing her Playboy cover last week are shown. For those of you interested, the magazine comes out March 12th.

-We are shown highlights of the Boogeyman/Finlay match from last week. Boogeyman/Mini Boogey against Finlay/Little Bastard is next!

[Break]

-Another Rey highlight- Mysterio beating JBL, forcing him to quit Smackdown.

(4) FINLAY AND LITTLE BASTARD VS. BOOGEYMAN AND LITTLE BOOGEYMAN
This is a No Way Out re-match. It's pretty funny hearing Tony Chimel say "Little Boogeyman.....and The Boogeyman!" Little Bastard is still hiding under the ring. The match starts next!

[Break]

Match is joined in progress, with Boogeyman on the offensive. He locks in a bear-hug. Boogey, though, goes shoulder-first into the post as Finlay moved out of the corner. The Irishman wraps the arm of Boogeyman around the post. Little Boogeyman comes in and gets shoved through the middle rope. Finlay stomps on the worms in the ring, which Little Boogeyman had spilled. "Where's PETA"? screams JBL. Michael Cole jumps up from his seat, further effeminating him, as apparently, he's scared of worms. Little Boogey hits Finlay with a low-blow and Little Bastard comes in to make the save. Now Boogeyman has Little Bastard, but a shillaleigh shot puts Boogeyman down. Little Bastard hits a DDT on Boogeyman for three. But I thought the little guys had to fight themselves? Doesn't that mean one of them is NOT the legal man? I'm......I'm thinking too much about this.

WINNERS: Little Bastard and Finlay at about 3:00

-We get a look at Mr. Perfect, the newest Hall of Famer.

-Up next, the special appearance by Rey Mysterio!

[Break]

-Maryse apparently enjoys a nice glass of champagne while watching Smackdown.

-Highlights from Batista's earlier interview are shown. Next week, we'll hear from The Undertaker.

-Rey Mysterio makes his return, coming out in a nice suit and a cane. He soaks in the cheers from his hometown crowd. Rey promises he'll be back soon, better than ever. "No Chance" hits and brings Vince McMahon out, in a white suit-coat that looks like he got for $5 at the local Salvation Army. Security follows him, A LOT of security. Vince comments about his size compared to Rey Mysterio. Vince talks about his match-up with Trump at Wrestlemania. McMahon asks Rey who is going to win the match. Well, since he doesn't know Trump's wrestler, is he really able to answer honestly? Vince gets on one knee, so Rey can hear him "way down there." Rey calls Vince a loser. Vince brings out Umaga and since Rey doesn't change his mind on who is going to win, Vince grabs Rey's cane, hits him in the leg with it, then throws him to Umaga. The beast devours Rey with a Samoan drop, then hits the butt-splash in the corner. But before they leave, Umaga hits a splash of the top on the legs of Rey. I know they were just trying to get heat on Vince and give Vince a reason to send Umaga after Rey, but was it a good idea for the non-wrestling Chairman of the company make fun of a former World Champ's size in relation to himself? Oh, and apparently, that's the show, as Rey is stretchered out.

The Final "W"ord: 5.0: Really felt like a place-holder show, and didn't do much for the Smackdown side of things heading into WM. Only having four matches was odd, but some of them were long, so that makes sense. Booker was the right guy to put in the MITB match, methinks. Nothing horrible for sure, but nothing to get excited about either.


---

College, Sports and more!: Experience It




Promote this thread!
Oliver
Scrapple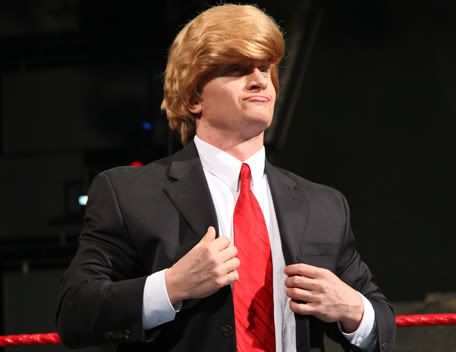 Since: 20.6.02

Since last post: 1209 days
Last activity: 1203 days

#2 Posted on | Instant Rating: 4.36
It sucks that Rey is injured, because I think that Umaga/Rey would make for a better match than Umaga/Lashley.

Nice to see Rey back, in any case.


---

I've seen TWO movies so far this year: Because I Said So - (3*); Borat - (5*)
BigDaddyLoco
Scrapple



Since: 2.1.02

Since last post: 5 days
Last activity: 2 days

#3 Posted on | Instant Rating: 3.84
It would be nice if they use this and started an Umaga/Rey feud after Rey gets back instead of matching him up with someone like Chavo again.
djp
Morcilla



Since: 16.2.07
From: 3rd Floor, NW window

Since last post: 528 days
Last activity: 431 days

#4 Posted on | Instant Rating: 0.00
I thought it was a horrible show. Khali = worthless. All Rey could say to Vince was, 'You're a loser...' ? Weak. At least we got to see Umaga with a beat down on someone without the other person getting any offense whatsoever, so that was something new.

(edited by djpetti on 24.2.07 1731)
Deputy Marshall
Liverwurst




Since: 28.6.04
From: Troy, NY

Since last post: 1346 days
Last activity: 867 days

#5 Posted on | Instant Rating: 5.45
Originally posted by Oliver

---

It sucks that Rey is injured, because I think that Umaga/Rey would make for a better match than Umaga/Lashley.

---


Why in God's name would Trump choose Rey Mysterio to go up against Umaga with his hair on the line?


---

Suggested Purchase of the Week
Deadwood: The Complete Second Season (The W at Amazon)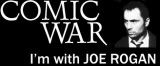 The Collected Works of K. Michael Marshall
Oliver
Scrapple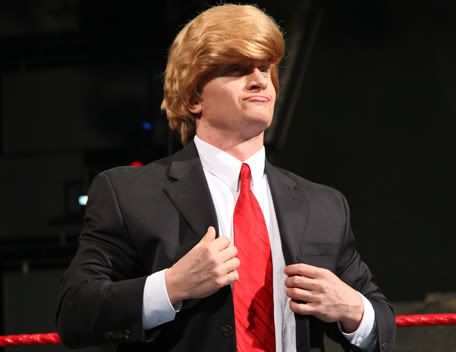 Since: 20.6.02

Since last post: 1209 days
Last activity: 1203 days

#6 Posted on | Instant Rating: 4.36
Originally posted by Deputy Marshall

---

Originally posted by Oliver

---

It sucks that Rey is injured, because I think that Umaga/Rey would make for a better match than Umaga/Lashley.

---



Why in God's name would Trump choose Rey Mysterio to go up against Umaga with his hair on the line?

---
I merely suggested that Umaga/Rey would be a better match. I could see Trump picking Rey because he's dynamic, he's exciting, which are two things he talks about on THE APPRENTICE often.

Lashley/Umaga doesn't interest me, I regret.

EDIT: If we're merely going by size, you'd wonder why Trump wouldn't go for Khali (god forbit) as opposed to Lashley. There's advantages to many of the superstars; I'm simply looking at Rey's.

(edited by Oliver on 25.2.07 2120)
---

I've seen TWO movies so far this year: Because I Said So - (3*); Borat - (5*)
Wpob
Bierwurst



Since: 21.11.02
From: Williston Park, NY

Since last post: 2 days
Last activity: 1 day

#7 Posted on | Instant Rating: 3.26
Trump/Khali would be awesome if Trump committed to be on RAW or being filmed "inspiring" Khali every week. I think that pairing writes itself and would be comedic gold!


---

Do you think God knew what He was doing when He created woman? Huh? No shit. I really wanna know. Or do you think it was another one of His minor mistakes like tidal waves, earthquakes, FLOODS? You think women are like that? S'matter? You don't think God makes mistakes? Of course He does. We ALL make mistakes. Of course, when WE make mistakes they call it evil. When GOD makes mistakes, they call it... nature. So whaddya think? Women... a mistake... or DID HE DO IT TO US ON PURPOSE?

oldschoolhero
Knackwurst



Since: 2.1.02
From: nWo Country

Since last post: 3325 days
Last activity: 3259 days

#8 Posted on | Instant Rating: 9.00
Khali was Vince's pet bruiser a few weeks back, and isn't a world champion. It makes as much sense for Trump to pick Lashley as it does anyone else.


---
To those who say people wouldn't look; they wouldn't be interested; they're too complacent, indifferent and insulated, I can only reply: There is, in one reporter's opinion, considerable evidence against that contention. But even if they are right, what have they got to lose? Because if they are right, and this instrument is good for nothing but to entertain, amuse and insulate, then the tube is flickering now and we will soon see that the whole struggle is lost. This instrument can teach, it can illuminate; yes, and it can even inspire. But it can do so only to the extent that humans are determined to use it to those ends. Otherwise it is merely wires, and lights, in a box.-Edward R. Murrow