Spaceman Spiff
Knackwurst



Since: 2.1.02
From: Philly Suburbs

Since last post: 34 days
Last activity: 8 hours

#1 Posted on | Instant Rating: 4.05
From WO:


---

Dark Matches:

1. Mideon and Brent Dail v Travis Tomko and Kevin Fertig
Tomko and Ferting win with a combination sidewalk slam and standing elbow drop

2. Carly Colon v Johnny Jeter
Jeter wins with spinning heel kick from the top turnbuckle. Jeter looked good, Colon however did not.

3. Shane Twins v Jim Steele and Mike Barton
Steele and Barton win when Barton hits a top turnbuckle elbow drop a la Macho and HBK

Velocity Results:

1. Paul London v Tajiri in a non-title match
Highlights of the match see a tarantula by Tajiri, the dropsault by London, a moonsault from the middle rope by London and a missile dropkick by London. Tajiri wins with the kick to the head. Good match but probably not as good as expected. Crowd popped for London's high spots but other than that, not really behind him.

2. Matt Morgan v Funaki
I wonder who is going to win this match? Morgan by the way has the worst entrance video I have ever seen. All it consists of is a graphic of him, nothing else. Morgan wins with sit down powerbomb. Morgan really didn't receive much of a reaction, while Funaki did get a good pop and cheers of "Funaki!"

3. Johnny Stamboli v Spanky
Loud "Spanky" chants, not such a good match and Stamboli wins with a swinging DDT

4. Akio and Sakoda v Kidman and Dragon
Dragon and Kidman received large pops, especially Dragon. Really good tag match between these guys especially Akio and Dragon. Highlights saw triangle choke over the ropes by Akio and standard Dragon moves. Finish saw Kidman go for a bulldog running of the corner caught by Akio and Sakoda which led to a powerbomb by Sakoda. Dragon throws Sakoda outside and then hits a cross body from the top rope to the outside. Leaves Kidman alone with Akio, hits a kick to the head and pulls hims over for the SSP and the win.

Smackdown:
A video package shows last weeks main event

Cena comes out to a big pop and gives us a holiday rap which included lines about "I asked for presents but all I got was yellow snow" and something about Santa Claus being away while Mrs. Claus and he engage in some sexual activity. Crowd loved it and love Cena.

1. Big Show v Orlando Jordan in a non-title match
Cena stays out for commentary. Show wins with chokeslam in 2:00.
Not a good match and I thought OJ was on Velocity?

Backstage, Hardcore Holly shows up and we are informed he is a special guest of Heyman's tonight and he is escorted to his own room.

Out in the ring, A-Train segment with Heyman, Brock and Morgan. As always, "Shave your back!" chants begin. As well as "You tapped out!" but people still popped big for Brock when he cam e out. Brock has a question for A-Train. He tells Train that he beat Mysterio and made him tap out and that makes him the greatest champion of all time. He was unable to see Train's match with Shannon Moore last week so he wanted to know what happened? Morgan tells Brock that Train lost and he lost all of Brock and Team Lesnar's money. They roll the tape of the match from last week. Train tells them that he wants a chance, says he is sorry. Heyman has an idea. Pay off the wrestlers and debt that he owes for ECW? NO, but that Hardcore Holly is a problem for Brock, so there will be a special match tonight. Holly's suspension is lifted immediately b/c of the Board of Directors. It will be an ALL OR Nothing match and if Holly wins he is back in, if he loses he is terminated. Originally supposed to be a handicap match but now it will be Morgan/Train v Holly and Shannon Moore. Segment ends and Brock stays in the ring a little longer and is greeted with "You tapped out" again.

T-Shirt guy receives some of the loudest heel heat for tonight b/c he wasn't giving ringside people any shirts. Loud Loud "you suck" chants.

Graphic for Tag Team Championship Match which is now a Fatal 4-way.

Video package shown that talks about house shows and interviews Cena, Chavo, and Scotty 2 Hotty as well as some of the people at the house shows.

2. Fatal 4 Way: Guerreros v Bashams v WGTT v Rikishi/Scotty
Really good match but hard to take notes on and it started slow but towards the end it got much better. Rules were anyone could tag in so it made it kind of confusing in spots with to who the legal man was. Loud Loud "Eddie" chants, he was probably the most over guy with the exception of Cena and Mysterio. Eddie hits the 3 vertical suplexes, then a superplex by Chavo on Doug Basham but Danny is on the top rope and hits a splash onto Chavo and they win and retain the belts. Kind of a lame finish but good match that went about 14:00-15:00 minutes.

Heyman segment backstage where he says that he will have a tumbler (like in bingo for the numbers to be drawn out of) in order to pick an opponent for a title match tonight on Smackdown for the champ Brock Lesnar.

Cat with Lamont is in the ring and he starts talking which leads to Sable coming out to confront the Cat for the kiss from last week. She tells him that if he ever does it again that he will be sorry. She goes to hit him but he blocks it and is preparing to kiss her again but wait.. "No Chance that's what ya' got" hits and out walks Vincent Kennedy McMahon. Crowd pops for Vince and he is out to set the Cat straight (not sexually but in his thinking). Cat tells us that he is the greatest but Vince thinks differently and says that he is the greatest promoter of all time, the greatest perfomer of all time, the greatest businessman of all time and last but not least the greatest "damn" lover of all time. Vince then tells Cat that he can dance and so Vince starts dancing and it was similar to Elaine from Seinfeld, it was great to watch the dance, too funny. Cat starts dancing and Vince is walking around behind him and then he kicks him in the balls and the Cat goes down and Vince leaves.

Smack of the night: Nidia/Noble when he threw her into the ring from 2 weeks ago?

3. Rey Mysterio v Noble with Nidia for the #1 contender's match for Cruiserweight title, it was never announced but I am assuming. Start of with lots of back and forth trading of moves which leads to the ECW stand off from the two dropkicks by both men and they face each other, good stuff. Cool spot was Noble set up in the 619 but when Rey runs at him Noble opens the ropes and Rey goes flying outside the ring. Finish comes when Noble takes Nidia and throws her into the ring and then he dropkicks her into Brian Hebner into Rey and they Noble sets up for the Tiger Driver but it is reversed into a standing West Coast Pop. Good match but short as always.

Hardcore Holly is backstage with Josh Matthews and he tells us he has no other choice but to be there tonight to wrestle to save his career. Crowd sort of pops for Holly

4. Benoit v Palumbo
Nunzio and Stamboli are sent to the back. Benoit is getting beat up for the beginning for awhile but the he hits the crossface and Palumbo reaches the ropes. Hits the 3 Germans and then the diving headbutt but Palumbo kicks out. He ends up winning with the crossface. Poor Benoit. Also post match sees FBI all out and beat down on Benoit with 2 superkicks by Palumbo. Good Pop for Benoit before the match and after the match he was still in the ring and holding the back of his head for a good 5 minutes.

Nidia is backstage with the trainer and Rey tries to come up and tell her what happened. She gets freaked out b/c I guess Noble told her that Rey pushed her into the ring (no audio on that part) they exchange words in Spanish but eventually she tells him to go away.

5. Rhyno v Faarooq
Rhyno calls out Bradshaw but he never comes out so he tells the ref to raise his hand as he won by forfeit. However, Faarooq comes out and match begins. DQ finish with low blow by Rhyno followed by the GORE..GORE...GORE. Faarooq wins by DQ.

Backstage, Heyman is with Dawn Marie(looking really really hot) and he tells Dawn to tell the cops to take out the tumbler so they can get the WWE Championship match started next

6. Lesnar v Shannon Moore
Lesnar is out and picks out a ping pong ball from the tumbler and it says Shannon Moore. At first he says he doesn't want to face Smackdown's hottest new superstar and then holds up Shannon Moore's name on the ping pong ball and he starts to laugh.
Moore begins by working on Lesnar's knees. Eventually that doesn't work too well and Brock has the Brock Lock on Moore and he taps out. About 3:00- 4:00 minute match. Post match sees Lesnar saying that Shannon put up a good fight but he is the best WWE champion ever. Goes to pull out all the balls in the tumbler, all say Shannon Moore on it.

7. Holly/Moore v Morgan/Train
Lesnar is still out at ringside. This is really should be a Velocity main event. Bad match for a main event. Match was all to build to the hot tag for Holly where he hits 2 clotheslines on Train and a dropkick. Lesnar hits Holly with a chair on the outside. He was rolled back in the ring and Morgan hits the sit down powerbomb. Holly kicks out at 2. Later, Holly hits the Alabama slam for the win. Now Holly is back, yeah.
Post match sees Lesnar yell at Morgan and Train. He hits Morgan with the belt and then an F5 on Train which the crowd pops for. Holly comes back down and throws Brock out. I don't know if that will air or not.


Rey, Eddie, Cena and Benoit were the most over with Loud Cena and Eddie chants all night, especially Cena and Jacksonville is not too heavily populated with Latinos like El Paso or Laredo or San Diego. Good show but main event killed everything.

---


Velocity looks decent. Not so sure about SD. Not into this Holly/Brock feud at all (well, I *do* want to see Brock destroy Holly). Also, I like the FBI, but why in the hell is Benoit getting destroyed by them? Bizarre booking decision.


---
Promote this thread!
Mayhem
Scrapple



Since: 25.4.03
From: Nashville, TN

Since last post: 273 days
Last activity: 158 days

#2 Posted on | Instant Rating: 4.78

So is Vince going to feud with the Cat now? ... what booker did he piss off? ... oh wait ...

I like the FBI as well, but Benoit?

On paper, looks like a lackluster Smackdown ... but I'll probably still watch.


---

Ralph Wiggum: "We're going to Africa; land of lions and giraffes and Santa and balloons ... "
Matt Tracker
Scrapple



Since: 8.5.03
From: North Carolina

Since last post: 5 days
Last activity: 15 hours

#3 Posted on | Instant Rating: 6.17
DEAN and I have already boiled down the Brock/Holly/Benoit angle to this:

Benoit=Benoit
Holly=DDP
Brock=Raven

Benoit and Holly have to get through Brock's Flock to get to the big cheese. Benoit brings the intensity, Holly brings the talk, Brock brings the thuggery.

For those of you who didn't see the WCW template, don't bet on Benoit. Again. DDP (Holly) was the one who moved on to greater glory.

So how does the FBI fit? I say it's a holding pattern away from Brock so Benoit's cheers don't eclipse Holly's. But I still say the angle climaxes in a three-way bout for the belt where Brock retains.

If they stretch this out long enough for Goldberg to switch brands, this WILL be the WCW angle again because Raven took the US belt and lost it 24 hours later to ... Goldberg.




---


"To be the man, you gotta beat demands." -- The Lovely Mrs. Tracker
T.i.O a B.m.F
Mettwurst



Since: 25.10.03
From: T.i.O in U.s.A

Since last post: 5120 days
Last activity: 5119 days

#4 Posted on | Instant Rating: 0.00
Lets look at some feuds being developed....

Brock Lesnar vs. Hardcore Holly

Chris Benoit vs. FBI

A-Train vs. Matt Morgan

The Cat vs. Vince McMahon


-I must say Smackdown is in its saddest state ever. Im not interested in not one of these feuds. Im personally sick of Heyman as GM and his abuse of Moore and this giants dominate shit (Morgan, Train, Big Show). Screw Holly, now is the time for Benoit to get the belt. Benoit Lesnar is money.


---

"T.he I.mmoral O.ne's A B.ad M.otha F.u*ka"
fuelinjected
Banger



Since: 12.10.02
From: Canada

Since last post: 4541 days
Last activity: 4541 days

#5 Posted on | Instant Rating: 5.15
The FBI thing is probably just to give Benoit a few people to beat and keep him occupied until the Rumble.
thatdude21601
Pickled pork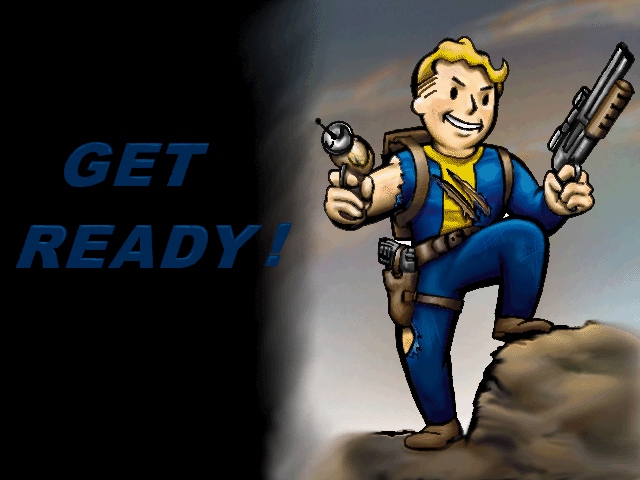 Since: 22.9.03
From: Easton, md

Since last post: 5135 days
Last activity: 5135 days

#6 Posted on | Instant Rating: 0.81
I like the Shannon Moore abuse...He got to be in a main event and beat A-train last week. It could be much worse...He could be on Velocity. And I've heard "moore moore moore" come out of heyman's mouth more than any other superstar's name lol.

It it very depressing to me that the cruiserweight champ is still not on SD. Tajiri should be main eventing lol.

I'll go with everyone else and say ...poor Benoit.

Vinnie Mac Dancing might actually make the cat segmant watchable!!....How freaking sad is that?




---

"dubya never talks while cheney is drinking water...check that shit out"

HrdCoreJoe
Potato korv




Since: 29.4.02
From: Jax, FL

Since last post: 2337 days
Last activity: 2336 days

#7 Posted on | Instant Rating: 4.76
Let me just tell you folks, Vince dancing is one of those awful things that you just can't look away from (and shouldn't). He was worse than Elaine on Seinfeld. Yet oddly enough I still enjoyed seeing him back.
All in all it was a rather lackluster show, but still I had a good time being there live.
I also can't stress enough how much heat the t-shirt gun guy got. The man was booed for not giving "all" of us free shirts, and dear lord that might have been the most heel heat anyone got the entire night.


---

Andy Richter does indeed control the universe.