JustinShapiro
Scrapple
Moderator




Since: 12.12.01
From: Pittsburgh, PA

Since last post: 22 days
Last activity: 1 day

#1 Posted on | Instant Rating: 10.00
Has it already been a year, a year since everything changed forever and would never be the same again never?

Impact Jan 4
Raw Jan 4

Relive the stories and the glories. What did you think then? And what do you think now in a different time?

I thought Impact was a failure that sucked and would continue to suck and fail. And I believe I was right! I can't say I expected them to not last two months though. I didn't watch any Impacts after the second one in March so I can't comment further. But empirically I know they spent loads more money to be less successful than they were before, while, based on their posts here, seemingly alienating a lot of the core TNA fans who lost what they liked about it to begin with. So good job.

I thought Bret Hart in WWE would be crazy cool. It was surreal when it was first taking place, but a year later, it's like, 'oh yeah, Bret Hart was on Raw a million times, I suppose that happened.' He had three or four memorable moments (Shawn reunion, attacking Vince, taking the cast off at the contract signing, a minute of intense offense at SummerSlam) and the memorably abysmal Wrestlemania match, but worst of all, the majority of his appearances were meaningless and forgettable.

I think Bret's problem (aside from being a recovering stroke victim long removed from a wrestling performer mentality) was that he was so intent on being a super-cooperative good sport that he just went along with everything they gave him. And these are writers who have a hard time scripting John Cena and current programs effectively, let alone Bret Hart and a serious, emotional grudge. Fake car crashes, child please.

So yep. TNA on Mondays and Bret Hart in WWE. The aftershocks are still being felt!
Promote this thread!
JayJayDean
Scrapple



Since: 2.1.02
From: Seattle, WA

Since last post: 846 days
Last activity: 424 days

#2 Posted on
Originally posted by JustinShapiro

---

I thought Bret Hart in WWE would be crazy cool. It was surreal when it was first taking place, but a year later, it's like, 'oh yeah, Bret Hart was on Raw a million times, I suppose that happened.'

---


That was the thing that brought me back to RAW, so kudos to WWE, I guess, for getting me back with Bret and KEEPING me back with Sheamus, the Miz, Cena, and the Nexus (among others).


---

Holy fuck shit motherfucker shit. Read comics. Fuck shit shit fuck shit I sold out when I did my job. Fuck fuck fuck shit fuck. Sorry had to do it....

*snip*

Revenge of the Sith = one thumb up from me. Fuck shit. I want to tittie fuck your ass. -- The Guinness. to Cerebus

Matt Tracker
Scrapple



Since: 8.5.03
From: North Carolina

Since last post: 5 days
Last activity: 2 days

#3 Posted on
Bret closed out his WWE stories and slathered a little icing on that cake. I'm genuinely glad for him.

Impact's continuing problems have less to do with Hogan people or original people or former WWE people. They simply have too many people, period.

(edited by Matt Tracker on 4.1.11 1144)
---

"To be the man, you gotta beat demands." -- The Lovely Mrs. Tracker
Mr Shh
Lap cheong



Since: 9.1.02
From: Monmouth County, NJ

Since last post: 82 days
Last activity: 82 days

#4 Posted on | Instant Rating: 10.00
Wow, that may be the greatest thread title ever. Congrats.


---

I thought Bret Hart in WWE would be crazy cool. It was surreal when it was first taking place, but a year later, it's like, 'oh yeah, Bret Hart was on Raw a million times, I suppose that happened.'

---

Looking back, I guess I can't get over how much I take for granted Bret being on Raw last year. As if it was always supposed to happen, and there was nothing strange with it, at all.


---

You askew my mirror. I askew yours.

Behold, my plunger.
It's False
Scrapple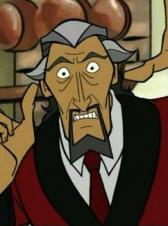 Since: 20.6.02
From: I am the Tag Team Champions!

Since last post: 61 days
Last activity: 28 days

#5 Posted on | Instant Rating: 4.00
Having recapped the godawful iMPACT! in question, it brought back a lot of memories of WCW. None of them good, of course. The really sad thing was watching them build up to Hogan and Flair getting back in the ring a couple of months later and hyping it as a huge mega-event, only for it to do one of the lowest ratings in history. The last year just showed me how completely irrelevant Hogan, Flair, and even Foley have ultimately become.

I still can't fault the idea of bringing Bret back into the fold. I can fault a lot of the execution, but the wrestling world wouldn't feel as good with Bret as a permanent outcast.

(edited by It's False on 4.1.11 1150)

---

"This is the worst kind of discrimination - the kind against me!"
lotjx
Scrapple



Since: 5.9.08

Since last post: 4 days
Last activity: 1 day

#6 Posted on | Instant Rating: 0.00
The "God awful" Impact in question did have a great main event with Kurt and AJ. Unfortunately, it did not end there which it could have instead it ended with the NWO destroying Mick. The problem with Impact was the fact they did the NWO to start things off with Hogan or introduced it all. The real problem for TNA is that Hogan and Bischoff didn't seem to care about where the product which was in a good place instead they decided to go with their own take.

It has lead to a lot of problems and only now are starting to comeback mainly due to going back to the Thursday night spot. If they would have just focused on wrestling with good to solid storylines instead of re-arranging shit for no reason they would have been ok. Now, one of their major attractions who they lost due incompetence is on her way to WWE where she will, hopefully, be used properly can do great business for the WWE. Eric and Hogan are lost in the wilderness and their contracts can't end soon enough for TNA fans. Foley sees the handwriting on the way and seems to be rebuilding bridges with WWE. It also won't shock me to see the Nature Boy induct Arn in the HOF this year. In the end, everyone goes back to Vince.

Let me say I love Bret and I am glad he got some time in the spotlight. Having said that, WWE screwed up Bret's return. Instead of booking his return in Canada or MSG, they did it in Dayton fucking Ohio. The crowd kinda knew who he was, but it wasn't the reaction he could have gotten elsewhere to make it feel special. There was little or no difference between Bret coming back as an old washed up wrestler then Hogan and the rest of his band of cohorts. The subtle difference was Bret had a real life feud with an active wrestler, HBK, and Vince. Other then that, nothing. I don't remember being Vince being all that active until Bret showed up, so we strolled out another old wrestler for valuable air time. The best part of the Bret storyline was the night Austin was the GM with Bret outsmarting Vince. That is all that story needed to be and there was no reason to have an arduous 15 minute Wrestlemania match. And please don't tell him his return had nothing to do with the Monday Impact.

Even with Bret's return, he didn't destroy the WWE or hurt in such a way that Hogan and Erich have done. The winner is WWE all the way around, but they are still hitting lows. Mania was one of the lowest buys this year, PPVs seem to going up and down, the ratings are stagnate. Sure, they go up around the Rumble and SummerSlam, but nothing has really turned them out like Bret's return did. WWE is just not that interesting anymore. They have tried the super face with Cena with mixed results: ok ratings, yet good merchandise sales. They have tried the evil faction: up and down ratings, weak sales. They even tried going with younger champions: ratings stay the same maybe a small to medium sales increase. As much the IWC loves Miz being champ or Bryan's push or Punk leading Nexus minus Punk, it has really not changed anything. WWE is the winner of all this, but the prize is continual path down a sliding road.

(edited by lotjx on 4.1.11 1511)
Scottyflamingo
Bratwurst



Since: 23.6.10
From: Auburn, AL

Since last post: 1767 days
Last activity: 1496 days

#7 Posted on | Instant Rating: 2.77
The Shawn/Bret reunion was the best thing to come out of all of it, but the novelty wore off quick.

I didn't hate Impact like everyone else seems too. At the time, it seemed like they were playing off of what everyone expected Hogan to do by bringing in the NWO and the Nasty Boys, only to have Hogan move on and look to AJ and Angle as the future. Of course, that went out the window a week later, but at the time it seemed promising.
graves9
Sujuk



Since: 19.2.10
From: Brooklyn NY

Since last post: 106 days
Last activity: 77 days

#8 Posted on
TNA got their tuchus kicked and went back to Thursday's with their tail between their legs obviously. The have regained their old core audience of 1.3-1.5 million viewers. The issue is it's the same rating they've had since '07 and they spend much more money on their roster now vs then and have got no payoff from the big names they brought in. They never should have tried to take the WWE on Mondays and ended up way worse off. If anything they could have tried a few Clash of the Champions type specials a year on Monday's a hope to get a better than usual rating as Tommy Dreamer suggested in an interview.
HMD
Andouille



Since: 8.6.02
From: Canada

Since last post: 403 days
Last activity: 403 days

#9 Posted on

It was patently retarded for anyone to think TNA had a chance going against WWE on Monday nights. WCW was, in '95, much more popular than TNA has ever been. Despite all the horror stories of the Ding Dongs and TV tapings where all the fans were moved to one side of the arena to make it look fuller, their syndicated ratings were comparable to the WWF's at the time. More importantly they had Turner's wallet supporting them, and without that they wouldn't even have lasted to the point of the Monday Night Wars. If the WWF was the NFL, WCW was the CFL. TNA is arena football (assuming that's unpopular).

Bret's return was surreal and got me back into the product quite a bit. It even got me to attend an event for the first time in four or five years. It was probably squandered, but hey. This company averages about one coherent, well-done angle a year now, and that was it for 2010. For the most part. Sorta.
---

Quiet, Or Papa Spank!
Kei Posiskunk
Kolbasz



Since: 7.1.02
From: Central PA, USA

Since last post: 1134 days
Last activity: 251 days

#10 Posted on
I think Homicide is STILL trying to escape from that big red cage.


---
My username is kind of inaccurate, now...
griff
Kishke



Since: 26.2.04
From: Chester, England

Since last post: 22 days
Last activity: 11 hours

#11 Posted on | Instant Rating: 5.00
Well, I was amongst those really excited about January 4th. I didn't think that TNA would stand up ratings-wise with Raw or anything, but I did think it might lead to a bit of a shake-up for the two promotions. I still can't believe that after all the talk and hype from Hogan leading up to the big launch, he came in with ZERO ideas other than taking away the six-sided ring.

I was really looking forward to Bret's return and, despite the subsequent awful booking, enjoyed his initial night back. His confrontation with Shawn was a truly great moment for the older fans.

It's a shame that a year later, nothing has really changed, other than both WWE and TNA feeling (to me) staler than ever. WWE is really lacking star power and TNA is as confusing as ever. Hopefully something will happen in 2011 to rejuvenate the business.





---
www.thevalentines.tv
Big Bad
Scrapple



Since: 4.1.02
From: Dorchester, Ontario

Since last post: 3 days
Last activity: 1 day

#12 Posted on
At the end of the day, Bret's return was just a storyline, and not even a particularly major one at that. WWE could've and would've rolled on through Wrestlemania just fine had the Hitman not returned, and quite possibly been better off since they could've filled 15 minutes of the WM card with something (ANYTHING) better than that poorly-booked Bret/Vince "match."

For TNA, however, last year was supposed to be yet another turning point or break-out or whatever you want to call it for them. A year later, nothing has changed. TNA loses the January 4th battle.