Dawg
Chourico



Since: 2.6.03
From: Detroit area

Since last post: 1105 days
Last activity: 867 days

#1 Posted on | Instant Rating: 6.10
Last night was Ring of Honor's return to The State Fairgrounds in Detroit. Last time they were in town was for WrestleMania weekend, with two spectacular and packed shows. I went to WrestleMania also, and it seems like forever ago with all the changes that have happened recently...

A friend and myself decided to try out the $50 front row this time around instead of the el cheapo $10 (w/ discount) bleacher seats. It was pretty nice being so close and we even rotated with our other friends that were in the bleachers, so that made it fun for everyone!

The matches:

Opening match - Davey Richards vs Silas Young, Young was billed as hailing from Minneapolis, this is the first time I've seen him in an ROH ring. I thought he was okay. It's nice to see Davey with more character now that he's a heel and in the No Remorse Corps (along with Roderick Strong and Rocky Romero). Davey gets the win by arm submission after trying to go for the D-R driver (butterfly brainbuster) all match.

YRR (featuring Kenny King and Chasyn Rance), again first time I've scene these two in ROH defeated Alex Payne and Mitch Franklin. After the match, YRR got in the mic to let us know just how awesome they in fact are. Cue "The Final Countdown" and out comes American Dragon! Holy shit, he's wearing an eye patch!!

Danielson challenges the two youngins to a match so he can test out his depth perception with the patch and we get Kenny King vs Dragon. Dragon wins, but Chasyn Rance interfered, so Dragon calls him into the ring for HIS beating and after a few moves, Dragon gets him to the ground and starts stomping on his head. Ref stops the match so Dragon doesn't murderize him, Awesome! Dragon is ready for his rematch against Morishima tonight in Chicago I'd say.

Next up we have Four Corner Survival to see who will face Morishima later on in the main event for the World title. It is Erick Stevens vs Kevin Steen vs Roderick Strong vs Delirious. My prediction was a Steen win in order to help get him even more over, but they went with Erick Stevens instead! Crowd reactions of "oooh man, this guy" and "Who?!". I think Gabe new this reaction was coming since Stevens got on the mic and said he would prove himself later on against Mori.

Jimmy Jacobs defeated Chris Hero when he did the contra code (sliced bread #2) off Bobby Dempsey who was standing on the apron. Nice match, I love Hero and his entourage of Larry Sweeney, Tank Toland, Sara del Ray and Bobby Dempsey. Tank is the trainer for Hero, and they all constantly berate Dempsey (who is the size of your average wrestling fan) and make him workout on the outside as he wears a silver workout suit! It's really great heel antics that only translates well in a small crowd situation like ROH.

Naomichi Marufuji defeated El Generico after a super sliced bread #2 from the top rope. Really good match. I don't think the Detroit crowd has really been exposed to these two because they weren't way into it but I loved it. They both know how to go and it was a lot of fun. As it was stated on another website, just give the ROH fans a wrestler that they can have a chant with and he'll get over. El Generico and his Ole! didn't take long for the unfamiliar crowd to get behind...

Intermission.

Brent Albright & BJ Whitmer with Shane Hagadorn defeated Nigel McGuinness & Claudio Castagnoli. Match was decent, I expected more from Nigel and Claudio and I think it just fell flat. I don't know if this is Whitmer's first appearance in ROH with his new look but he looks like a skinnier Kevin Nash from The Punisher...weird.

Streetfight seeing Jack Evans defeat Rocky Romero after Romero got put through a table. The brawl went out to the crowd and Evans tossed Romero right over the rail where I'd be sitting if I hadn't given the seat to my friend for that match. Dammit! Brawling outside, same old same old, can't see much because so many people crowding around.

ROH World Title Match: Takeshi Morishima defeated Erick Stevens with the backdrop driver in a match that saw Stevens put on a hell of a performance. I was impressed when Stevens was able to land a nice looking German and a huge powerbomb on the 300 pound champ. Stevens took it to Mori and won over the crowd by the end. In a nice moment, Mori helps up Stevens and shakes and raises his hand post match. Haven't seen that from the monster heel in previous matches...

World Tag Team Title Match: Jay & Mark Briscoe defeated Austin Aries & Matt Cross after a spike Jay driller. Aries is one of my favorites and I love the Briscoes so this match was A+ in my book. I think Cross is still improving but I think he has what it takes to hang with the main eventers of ROH.

Fun event I think ROH is still going strong despite not having as many names like Joe or Homicide anymore. I think it'll be good in the long run since it'll keep things fresh with new wrestlers and hopefully we'll keep seeing more and more Dragon Gate and NOAH wrestlers.
Promote this thread!
griff
Kishke



Since: 26.2.04
From: Chester, England

Since last post: 5 days
Last activity: 2 hours

#2 Posted on | Instant Rating: 3.11
I remember having an awesome time at one of those Detroit shows when I came over for Wrestlemania.

It's good to see Aries back on the roster.
Torchslasher
Knackwurst




Since: 17.1.02
From: New F'n Jersey

Since last post: 97 days
Last activity: 97 days

#3 Posted on | Instant Rating: 5.76
I might as well use this thread to post the Chicago PPV taping results. The show overall looks pretty good, especially with the appearance of my boy the Necro Butcher.

1. Nigel pinned Claudio in a Four Corners match also featuring Chris Hero and Naomishi Marufuji. I'm a bit surprised Marufuji didn't win here, but I guess they have to keep Nigel strong.

2. In the first of the three Resilience (stupid name) vs. No Remorse Corps (even worse name) singles matches, Rocky Romero beat Matt Cross. Next.

3. Austin Aries tied it up for the Resilience, pinning Davey "I got all my charisma training from Roderick Strong" Richards.

4. The aformentioned Rod Strong pinned Erick Stevens in the final match. Sorry, I'm just not into Strong at all and now he's teamed with two other guys who don't engage the crowd emotionally (Romero has good matches, but he doesn't make you care about matches).

5. ROH Champion Morishima (WOO) beat Bryan Danielson. Reports I've seen said that this match was great for the 12 or so minutes they gave it, and this is probably the reason why I would purchase the next PPV.

6. The Briscoes retain the tag belts, beating El Generico and Kevin Steen in a ladder match. Apparently this was the best match on the show and a brutal classic. I take that last part back...THIS is the reason to buy the next PPV.

After this match, the ongoing Project 161 angle finally finished up, as Project 161 are Jimmy Jacobs, Tyler Black, and NECRO BUTCHER! I have seen Necro plenty of times at CZW and IWA:MS shows, so I am very happy he gets to be on a big stage.

Intermission

7. Mitch Franklin beats Alex Payne. Yay.

8. In a Shimmer match, Daizee Haze and Amazing Kong beat Sara Del Ray and my girlfriend (ahem) Lacey. Woo.

9. BJ Whitmer and Brent Albright defeated the YRR. I only care about BJ if he is going through a table. Anyways, after the match BJ announces yet another faction, this time the Hangmen 3 consisting of himself, Brent and Adam "he's the new NWA champion?!" Pearce.

10 Tyler Black and Jack Evans went to a No contest, which lead into...

11. Another No contest with Irish Airborne and Jack vs. The Age of the Fall, which is the other name for the Project 161 faction of Tyler, Necro and Jimmy Jacobs. I'm as confused as you all are.

12. Delirious beat Matt Sydal in the main event, as Sydal had his final ROH match before he goes to WWE Developmental.


Anyways, what I am looking forward to now with regards to ROH is the double shot in Philly and NYC on November 2'nd and 3'rd. That is when Misawa comes over from Japan to wrestle on both nights. The first night in Philly is the one I will be at for sure, and I'm hoping to also travel up to NYC. I love Misawa, so seeing him (such as he is) will be a real treat.


---

Click Here (czwfans.com)

For all your CZW and Nickels Trivia information.

"Put on your helmets, we'll be reaching speeds of 3!"
"It was nice of you to give that dead woman another chance."
"All right, look alive everybody...oh sorry Susan."- MST3K: Space Mutiny
Click Here (myspace.com)
hansen9j
Andouille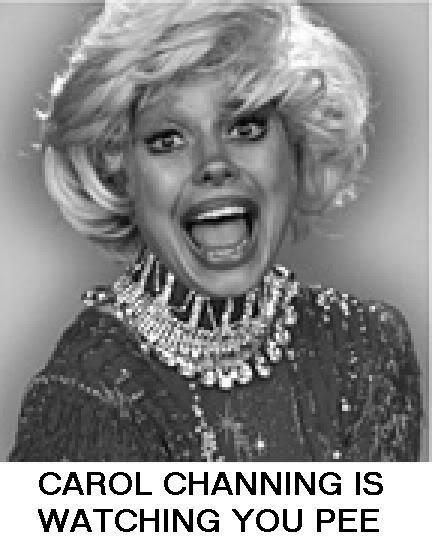 Since: 7.11.02
From: Riderville, SK

Since last post: 2 days
Last activity: 4 hours

#4 Posted on | Instant Rating: 5.42
Originally posted by Torchslasher

---

After this match, the ongoing Project 161 angle finally finished up, as Project 161 are Jimmy Jacobs, Tyler Black, and NECRO BUTCHER! I have seen Necro plenty of times at CZW and IWA:MS shows, so I am very happy he gets to be on a big stage.

---




ROH posted the footage of the entrance and promo of 161/Age of the Fall. There are fewer crazier visuals that I've seen in wrestling than Brisco A hung upside down 10 feet in the air with his blood dripping on Jimmy Jacobs' white jacket.


---

Proud member of the Dwight Army of Champions. And also a Communist.